Chinese Solar Companies Compete to Enter African Photovoltaic Market
China is always greatly developing renewable energy, especially for solar energy, and has got huge achievement. Presently, China is not just big solar PV manufacturer, also has large solar installation volume. China has pushed the largest renewable investment scheme in the world, the newly increase production capacity is leading in the world, such as solar PV industry, its accumulative solar installation has surpassed 120GW, having greatly contributed to China's energy structural transformation and addressing climate change.

In December, 2015, the "10 Major China-Africa Cooperation Plans" had been officially announced in Johannesburg Summit of Forum on China-Africa Cooperation, the spectacular is that China would adopt multiple financing methods to support Africa's photovoltaic, biomass energy and other power generation schemes, and the establishment of transformer system and electric grid projects, thereby grant Africa to solve the problem with shortage of electric power and to push its economic increase.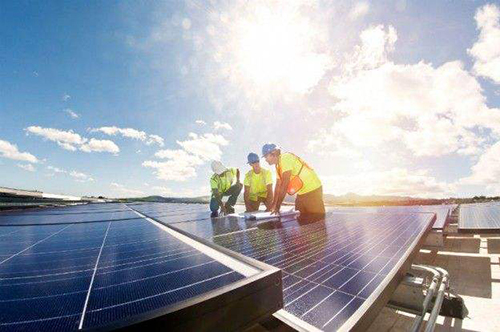 The African Market Increase for Solar Photovoltaic is being Expectation.
The Secretary-General of Solar Photovoltaic Industrial Association, Wang Bo Hua said "Africa already become the new hotspots of Solar PV investment. For example, the South Africa's government has greatly paid attention to the renewable development, definitely put forward the target that the power generation which is generated by renewable energy would become 42% of whole power generation in 2030. While Morocco's government also made the target that renewable power generation would dominate 50% of total power generation in 2030".
To anticipate from the renewable development of whole continents, up to 2050, Africa's renewable power generation would be 16% of global total renewable power generation, Africa has become the most important area for solar photovoltaic exploitation.

There is extremely abundant solar source in Africa, mainly centering on North Africa, East Africa and South Africa. In North Africa's power generation base, it is predicted that the exploitation available of solar photovoltaic technology can reach 141 trillion kilowatts hours annually in North Africa's area, it is about 187 trillion kilowatts hours annually in East Africa's area. It is suitable to establish large-scale overland or over-marine Wind Energy base in the Somalia and its coastal area, Ethiopia, Kenya, etc and Sahara, etc.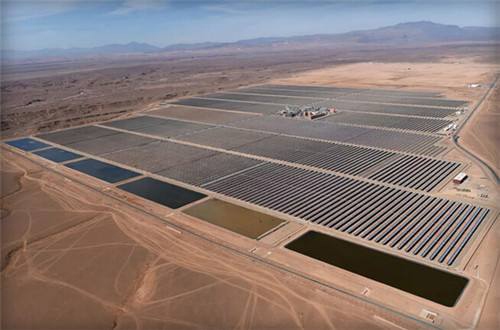 According to a Consultant Firm report to predict, the newly total investment for power generation installation would reach 212 billion dollar in the South Africa's area of Sahara during 2017 and 2030, and the total renewable installation would be three quarter of total investment.
Currently, African Development Bank has provided more than 4.4 billion dollar for renewable projects in Morocco and Coate D'lvoire, this capital is expected to improve their power supply and contribution for economic development. African Development Bank addressed, more than 0.6 billion population has no access to power grid in Africa, this bank would greatly make investment for energy projects, hope to realize universal power supply in Africa before 2025.
Many African Countries have realized, the costly and time-consuming large-scale power project might not the unique solution to realize shortly economic increase and slight development. The development of distributed solar solution has been accelerated and supported in Tanzania, Kenya, Nigeria and Ghana.

At the same time, the Home solar pv system that more than 1.5 million African residents use has adopted mobile payment and its relative financing plan, there just was 600 thousand residents in 2015. This business model is already not small in African solar PV financing market, and it also have operated some large deals.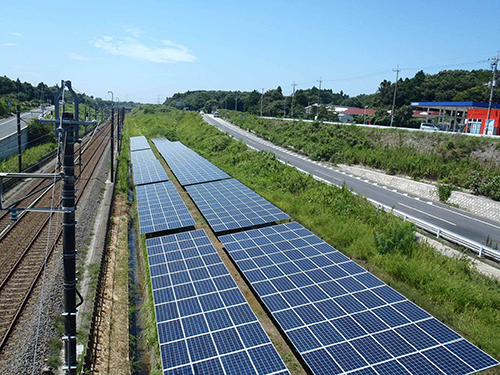 "Made in China" are ready to enter African Market.
Recent years, China's solar enterprises are working on China's solar power station market, at the same time, they also notice the potential development of African solar market. In order to help Africa to realize free economic development, China not only provides product and technology to bright African Countries, but also provide talent training, to establish cooperation for renewable development, to push its ability establishment and create technology transformation system.
Since 2007, YingLi started to cooperate with East African customers, its solar products are used for Uganda, Tanzania, Zambia, Rwanda, Ethiopia and South Sudan. With the establishment of "The Belt and Road" having been put forward, YingLi solar products have covered "The Belt and Road" alongside more than 20 Countries. YingLi's Chief Scientist, Song DuiYun said, YingLi has provided high efficient solar modules for the 233MW solar station which is the largest in Algeria, having installed solar lighting devices for 20 African Hope Center's football fields. YingLi has continuously undertook two sessions Technical Department "Solar PV technology and Applicable International Training Class", to train more than 400 African and Asian trainees the advanced technology of solar PV application for "The Belt and Road", and also transmit relative technological achievements more than 20 items to more than 10 Countries.

BYD supplied "Application of PV-ESS Integrated Microgrid" which is the entire renewable solution for Africa. BYD delivered a Container Type Solar Storage system to Johannesburg which is the biggest city of South Africa in 2015. BYD provided home solar storage system to South African Housing market in 2016. Moreover, BYD has undertook to establish the South African largest single photovoltaic power station, and would create a motorcade which comprises of 11pcs 12m low floor electric buses. BYD relevant person said, they provide some solutions, exporting core technical components, the production and assembling of other some accessories, etc, most of these would be completed by local manufacturers.

JinKo solar is the first one to manufacture in local Africa. They had invested to establish factory for solar module in Cape Down in 2014, becoming the first solar Company which established factory in Africa. The factory is covering 5000 square meters, it can manufacture 120MW solar module annually, local manufacturing is good for JinKo to deliver in local, and to meet the policy that African government stipulates that some equipment must adopt local manufacturing.

Off grid Bingsolar Lighting system has entered into African market, especially for home solar PV system, it is popular welcome and convenient to apply in Africa. The African solar market has got increase.

Bingsolar Power, 5th, June, 2018