How is market prospect for solar street light ?
Cleaning Energy is strategic development in a long run, the demand of solar panel is huge in future. Presently, more and more solar street light can be viewed on roadway, there are a lot of solar street light to be installed in countryside, it has been popular in our daily lives. Therefore, solar street light has become a new development trend and led the new development of lighting industry.

Solar street light is energy-saving, environmental friendly, safety, no need pave cable, easy to install, automatic to control, etc. The main types of solar street lights are motion sensor solar powered outdoor lighting, solar street light, solar lawn light, solar landscape lighting and solar signal light, etc.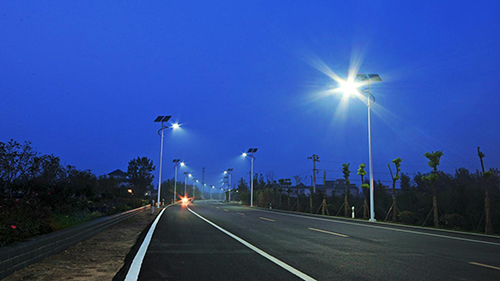 With the shortage of global resource, the cost of basic energy is increasing, safety and pollution problems are viewed anywhere, the cost of international basic energy is increasing, the energy supply is intensive, the alternative energy has got more and more attention. As infinite renewable energy, it is the tendency that solar energy has gradually replaced traditional energy for cities production and basic energy for lives. Solar lighting is emerging after the popular utilization of solar heat, now solar lighting has become one of important solar applications, it has got more and more attention by energy and lighting industry.

Solar street light is powered by solar, it is to utilize solar power to charge in daytime, and battery discharges to provide power supply for lighting source in night, safety, energy-saving and non-pollution, save electric cost, maintenance free, promising prospect, environmental friendly, it can be widely applied for farm yard, noble residence, plant, construction plant, villa, garden, road, etc.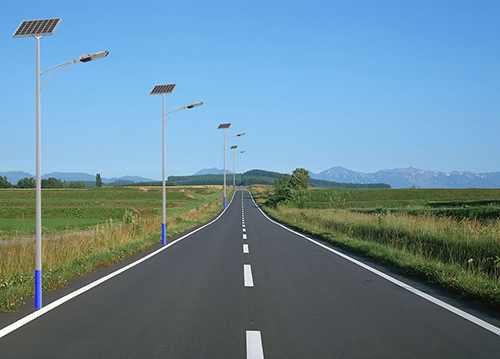 According to data research, the total sales volume of global market for solar street light was 1.45 billion dollar in 2012, it has been increased up to 2.95 billion dollar in 2017. It is predicted that the market volume of solar street light would reach 6.45 billion dollar by 2022. The yearly compound growth rate of solar street light would be 16.92% from 2017 to 2022.
The Asian-Pacific region is the biggest global market share, its market share was 35.56% in 2012, it was 38.93% in 2017, it has increased by 3.37%. The African and Middle East are following APAC, their market shares were 27.51% in 2016. In addition, The APAC market of solar street light is estimated to be the fastest increase rate, such as China, India, Philippines, Thailand and Vietnam, the income per capita of these emerging economies has led to demand increase.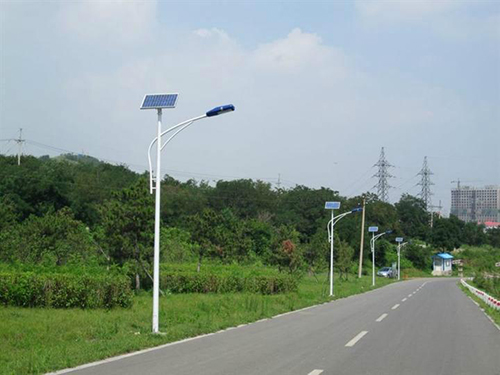 The market increase of solar street light mainly is pushed by downstream application. Moreover, most of Countries' government take a lot of positive policies to encourage the application of solar street light, because it has environmental protection and cost-effectiveness. Advanced solar street lighting system can save a lot of energy.

From above, we can estimate that solar street light would be more and more popular and common. To develop solar street light is Countries' target. It is important to create a cleaning and fresh ecological system.

Bingsolar Power, 13th, June, 2018