50W Portable Solar Electricity System for Home Use
| | |
| --- | --- |
| Item | BSL-50W01 |
| Brand | Bingsolar |
| Solar Panel | 50W/18V |
| AC Output | 220V AC |
| USB Output | DC5V, 500mA |
| Host Output | 350W |
| Battery | 12V/17Ah |
| Wire for solar power | 6m |
| LED Buble | 12V/3W |
| Warranty | 12 months |
Detail Parameter
What is features for solar home lighting system ?
1. Solar power don't need oil,gass,coal and other fossil fuel, directly absorb sunlight, don't produce cost, which can improve life quality where is in non-electricity areas.
2. To adopt 1.0mm board to weld, beautiful and elegant appearance. Spraying plastics for surface,which is more suitable for outer field environment.
3. To adopt polycrystalline high efficient solar panel,laminated by tempered glass and aluminum frame, fashion and pretty,sturdy and durable,easy to carry and transport.
4. Host have electric detection function, to keep you know the electric state at any time.
5. Match 12V/3W LED light, the LED buble can be chargeable according to clients' requirement.
6. Very easy to operate, simply input and output device, don't need install to test, convenient and efficient.
7. Built-in battery with maintenance free, 2pcs 12V independent output, over-charge,over-discharge and over-load,over-heat protection and anti-short circuit.
8. Specially USB output circuit, completely being suitable for charging mobile phones and other electric appliances.
9. Solar home system, light weight, silence and quietness, light and handy,shake-proof and dust-proof, environmental friendly,is very necessories for non-electricity area.
Display for Solar Home Lighting System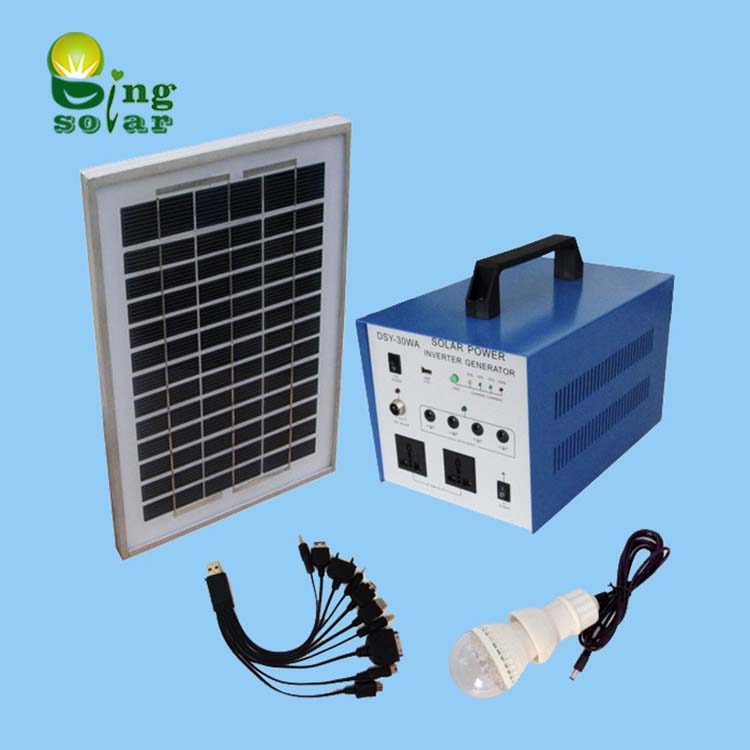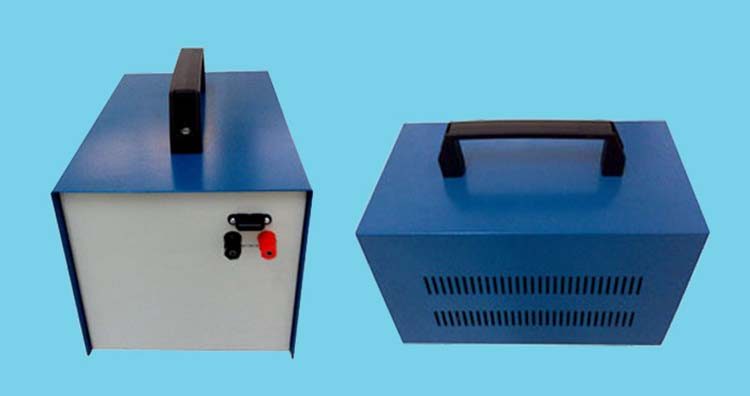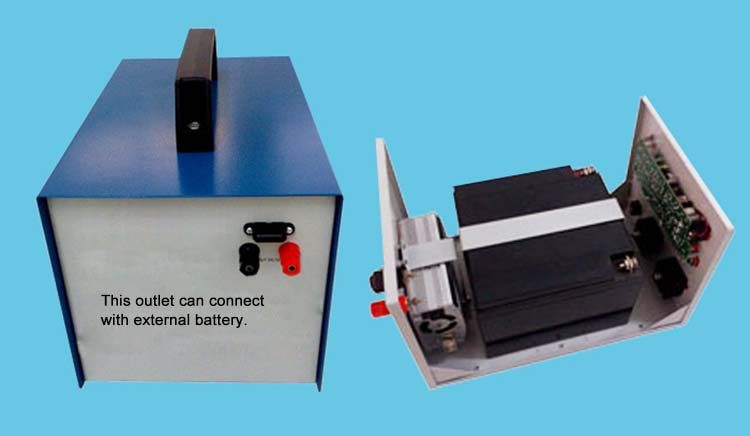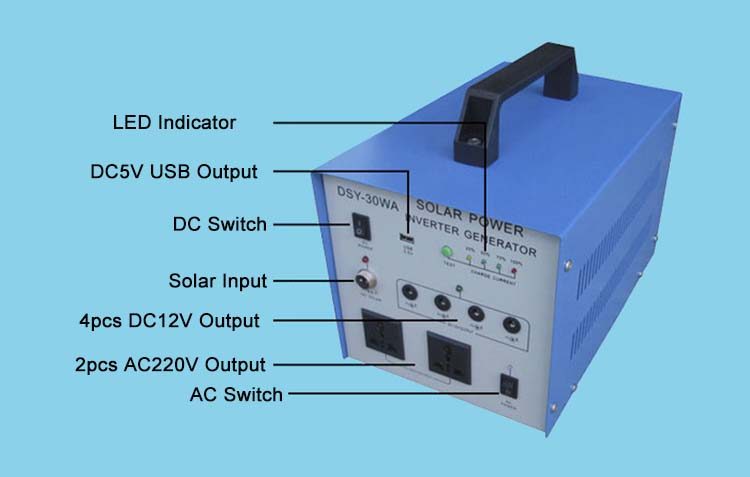 Datasheet for Solar Home Lighting System
Item No.: BSL-50W01,
Solar Panel: 18V/30Wp or 18V/50Wp,
Battery: 12V/17Ah,
Controller: 12V/5A,
DC Output: 4pcs 12V/5A and 1pcs USB 5V/500mA,
AC Output: Modified Sine,
Outer Case Material: 1.00mm board, spraying plastic for appearance,
Products Dimension: 330*190*200mm,
Accessories: 1pcs host, 1pcs solar panel, 2pcs cable for buble, 2pcs 1.5W LED bubles, 1pcs USB cable,
Package: host, 385*256*278mm; Carton, 530*398*305mm,
Weight: 2 sets/carton, 10kg(don't include battery).


Application