Outdoor Landscape Stainless Steel Solar Lawn Lamps with Human Body-Induction
| | |
| --- | --- |
| Item No.: | BSG-LS1.0W |
| Brand: | Bingsolar |
| Solar Panel: | Poly 1.5W |
| Lamp-Body Material: | Stainless Steel |
| Lampshade Material: | Tempered Glass |
| Lithium Battery: | 600mAh 3.2V |
| Sensor Mode: | Human Body-Induction |
| Power of LED Lamp: | 1.0W |
| Lighting Source: | 4pcs LEDs |
| Lighting Color: | White Color |
Detail Parameter
Brief Introduction:
Solar lawn lamps are powered by solar to decorate and bright in night, to exploit high efficient LED lighting source design, there are a lot of advantages including high brightness, easy to install, stable and reliable work, no need pave cables, no consume conventional source of energy and long lifespan, etc. It is perfect integration for fashion and technology.

The working principle of solar lawn lamps system is easy, solar panel converts solar power into electric power, via controller to store into lithium battery in daytime, the open circuit voltage of solar panel is around 2.5V when sunlight decreases to about 10lux, solar controller can detect this voltage value to control battery discharging for LED lamp, then LED lamp works. After battery discharging for 8 hours, controller brakes battery, then battery stop to discharge, the main function of controller is to protect battery from over-charge and over-discharge.

Human Body-Induction:
The solar lawn lamp is weak lighting when nobody nearby, it would auto to be full lighting when someone is closing to it, sensing distance is over 6m. Its luminous flux is 5LM when it is weak lighting, its luminous flux is 50LM when it is full lighting.

Display for the Solar Lawn Lamps: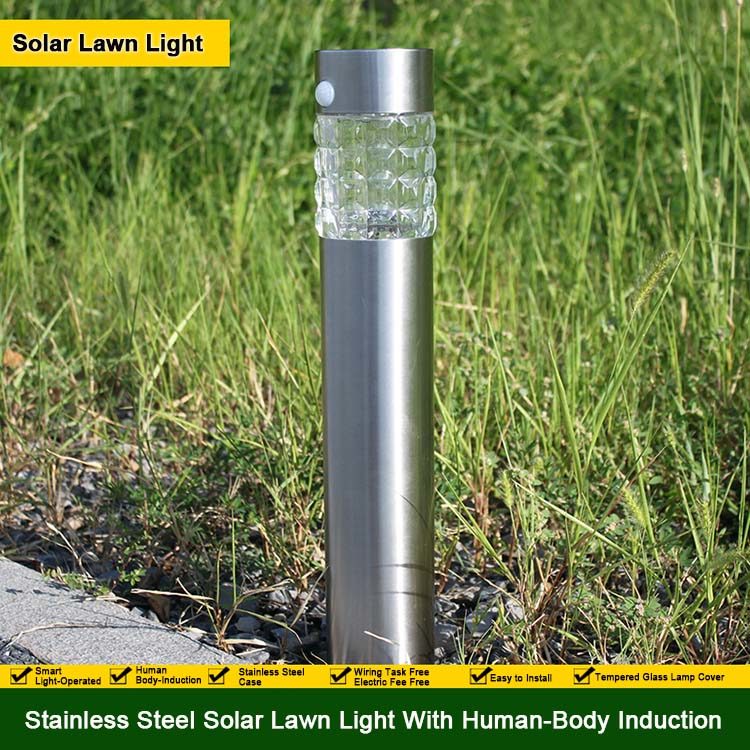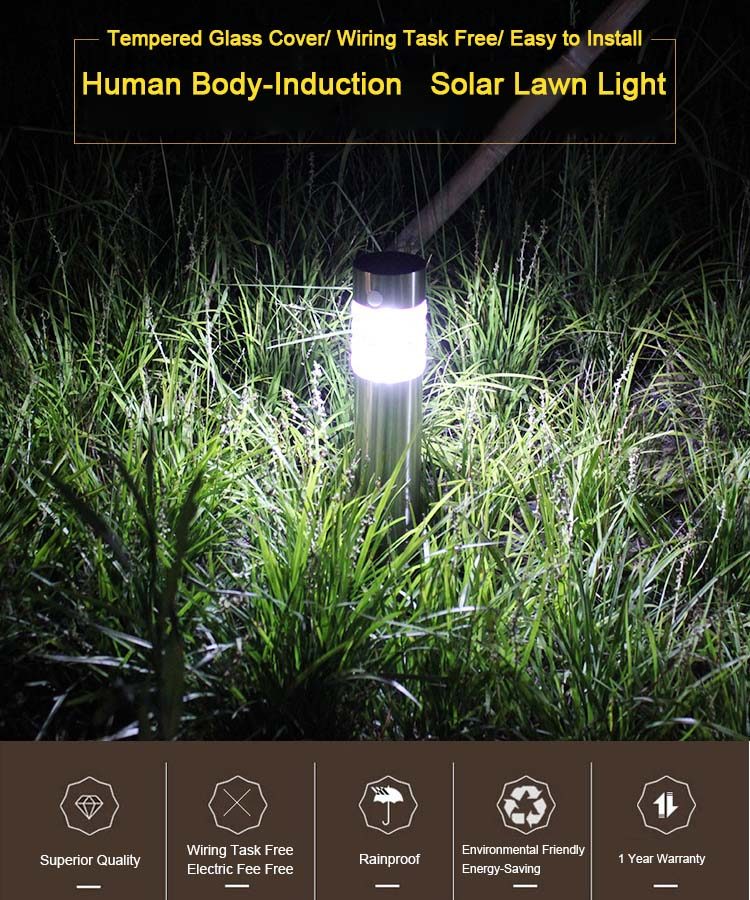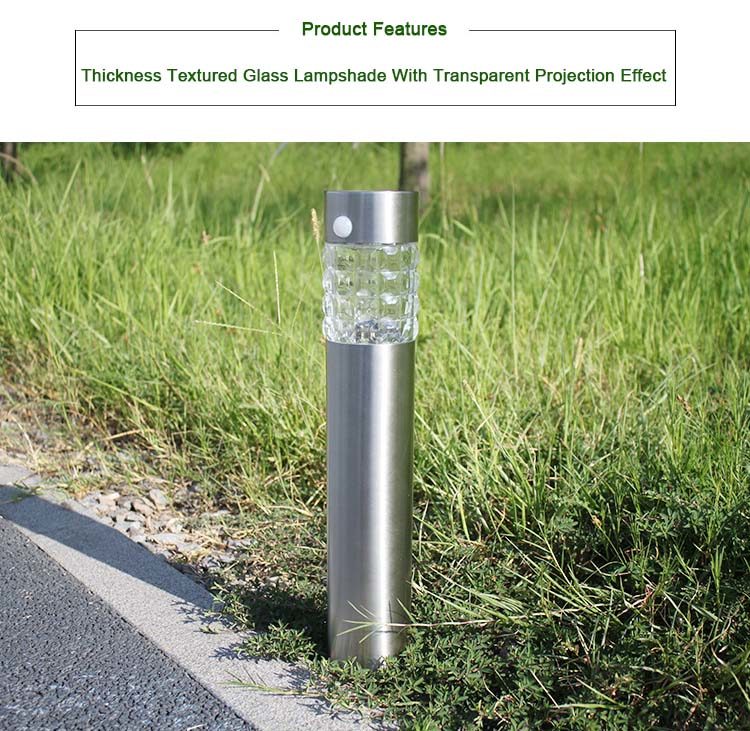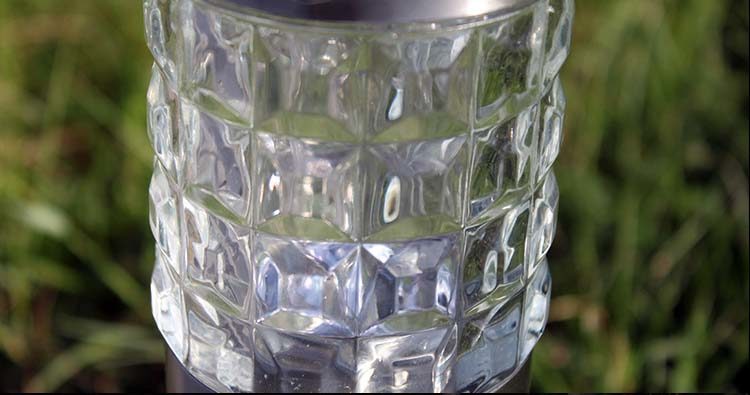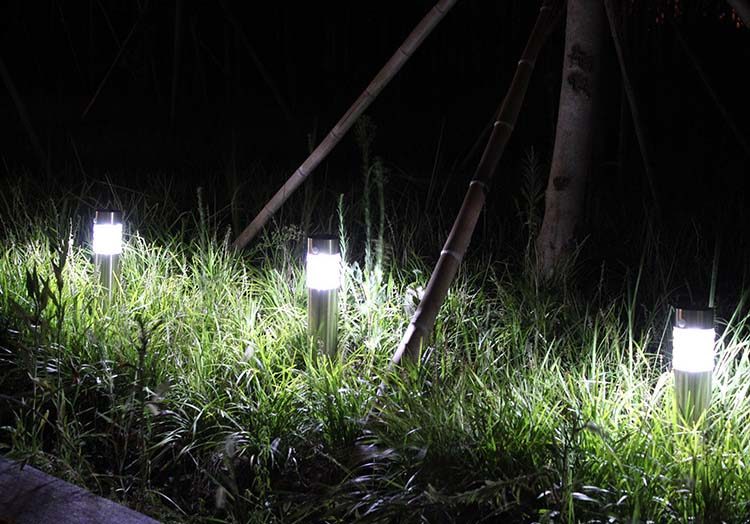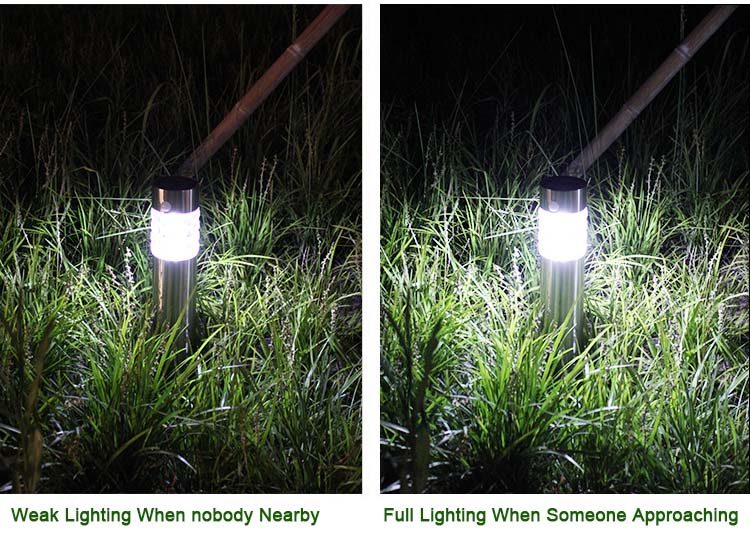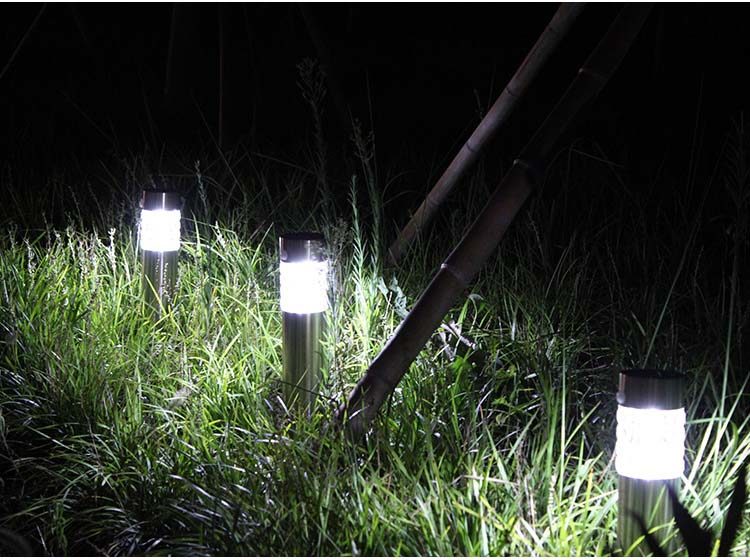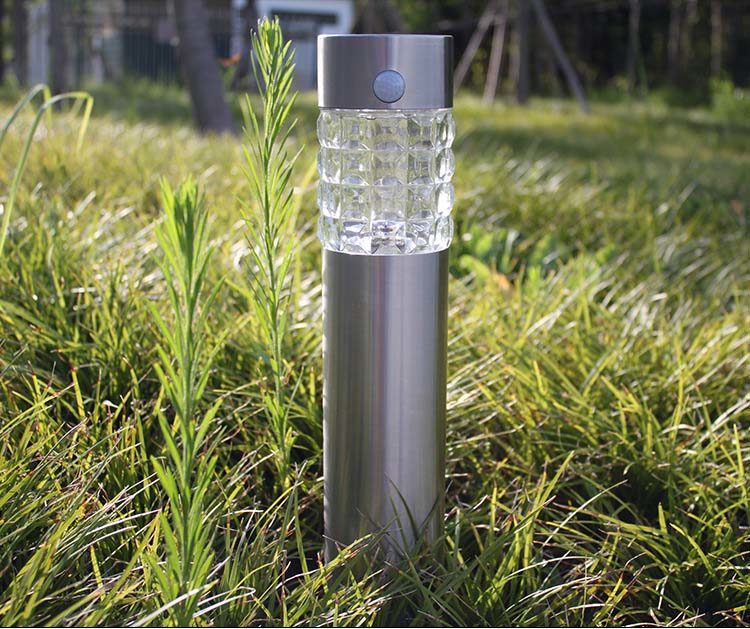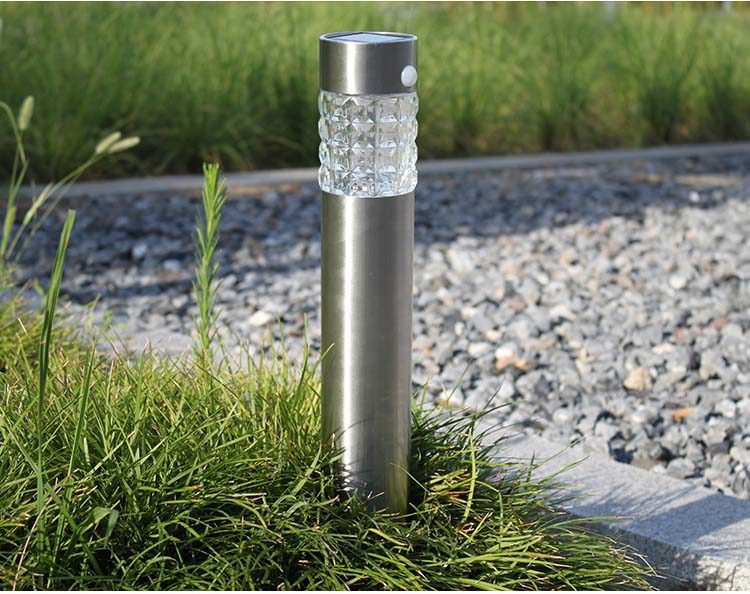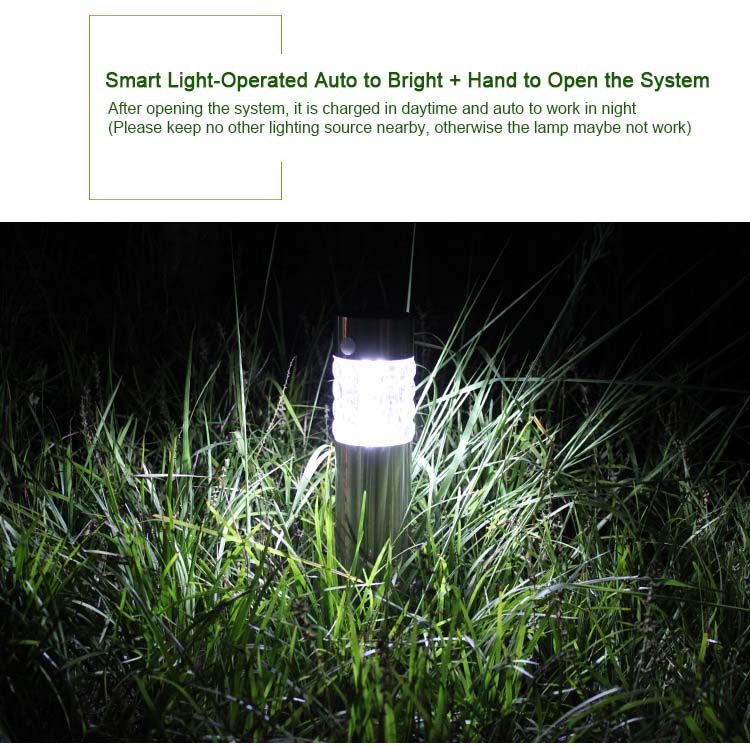 Parameter for the Solar Lamp: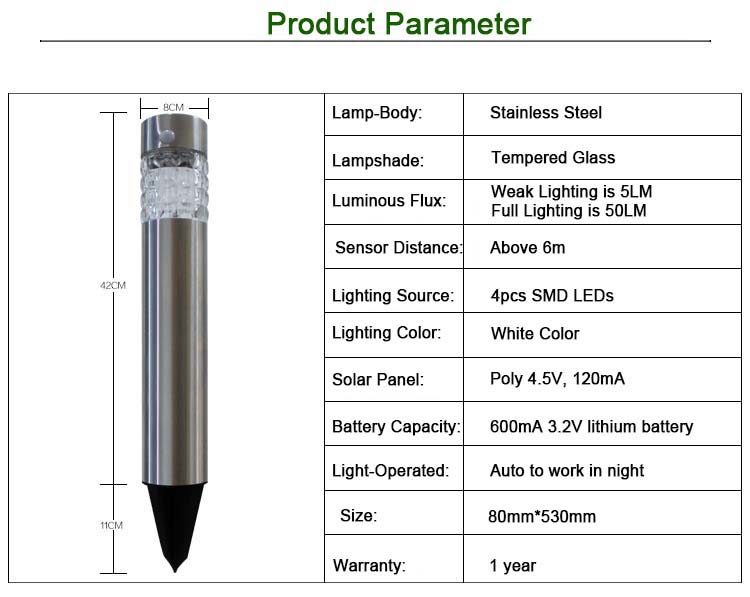 Detail Presentation for the Lamp: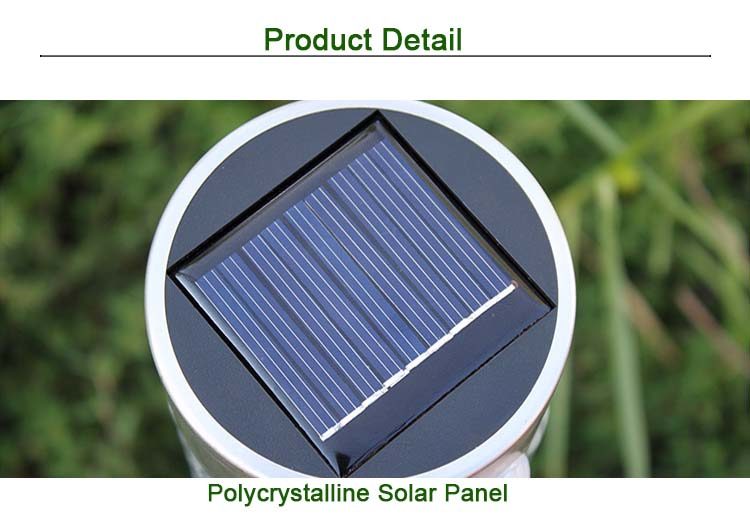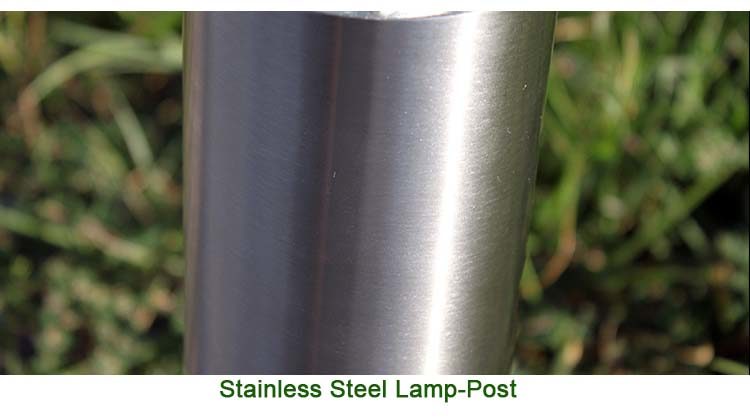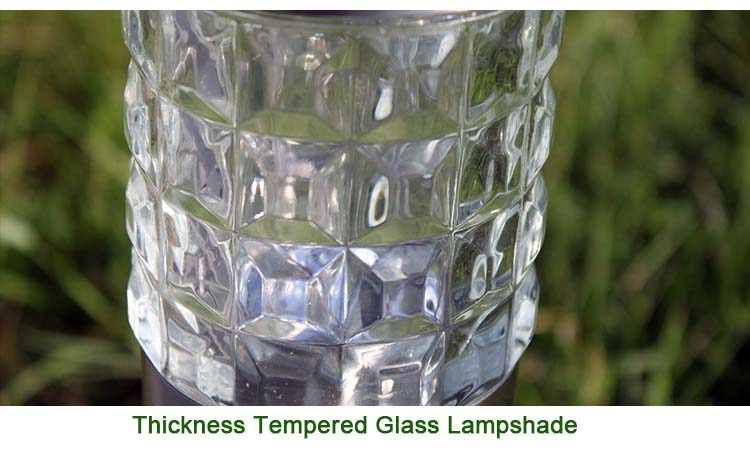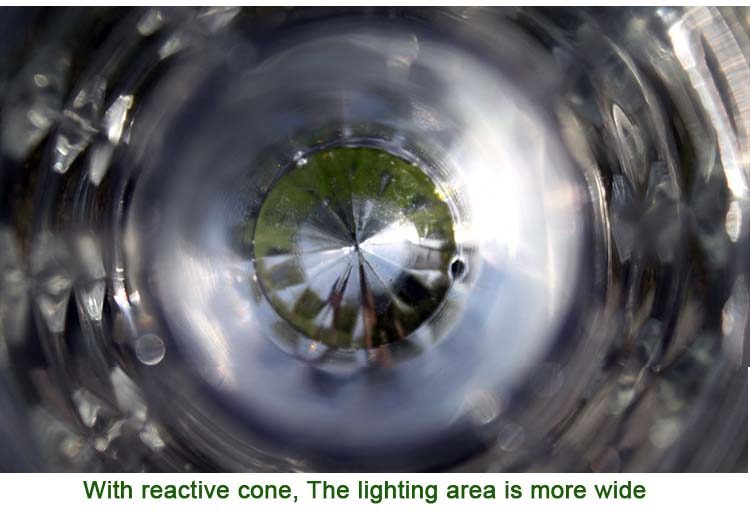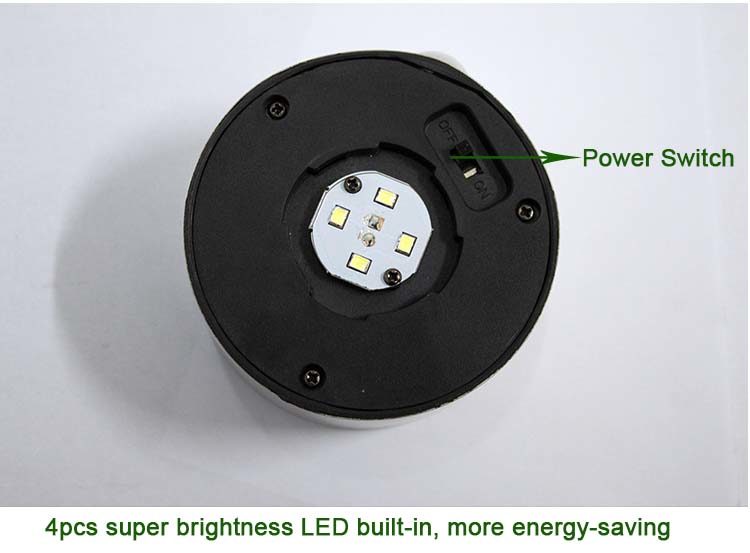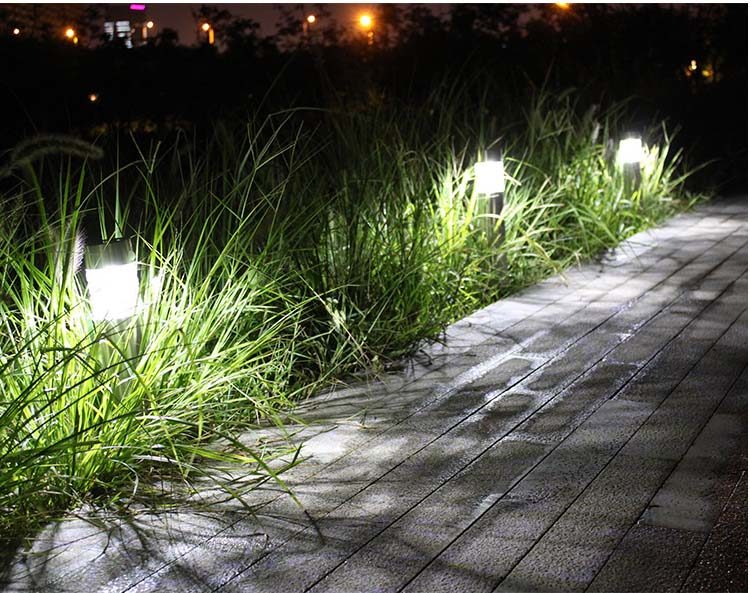 Application for the solar lawn lamp: