Double Lighting Colors 0.5W Solar LED Fence Light for Outdoor Wall
| | |
| --- | --- |
| Product Name: | Solar LED Fence Light |
| Item No.: | BSL-0.5WF |
| Lamp Power: | 0.5W |
| Solar Panel: | 130mA, 2V |
| Battery: | Ni-MH, 1000mA, 1.2V |
| Lighting Source: | 3pcs LEDs |
| Color Temperature: | Warm White and Pure White can be switched |
| Control Mode: | Hand Control + Light Control |
| Lamp-body material: | ABS |
| Charge Mode: | Solar Charging |
| Charging Time: | >6 hours |
| Lighting Time: | >8 hours |
Detail Parameter
Briefly Introduction:
Solar LED fence light consists of solar PV module, super-brightness LED chip and lamp body, it is powered by solar to provide lighting for night. It is a kind of outdoor lighting fixture which adopts high efficient LED lighting source to design.

Features:
1). It has a micro-computer intelligent controller which is specially designed to match solar panel, to convert sunlight into electric power, no need excavate hole, no need pave cables. It is easy to install, which is environmental protection lighting product.
2).  The micro-computer intelligent controller is made by advanced integrated circuit, which is high efficiency, it can prevent over-charge and over-discharge. Its charging current can be adjustable automatically, and it has the protection function for reverse connection and output short-circuit, which has greatly prolong the battery lifespan, to facilitate it be more security and reliability, which is very convenient for utilization.
3). High efficient battery with maintenance free, strong power storage and durable use.
4). Time-control is automatically tracing mode, lighting time can be adjustable automatically in different seasons, it is to adopt energy-saving intelligent control, some lamps would be turned off automatically in midnight to prolong the lighting time.

Working Principle:
In daytime when sunlight radiates on the surface of solar panel, the current which is generated by solar panel would get through controller to charge battery, in night after sundown the controller would detect the insufficient sunlight, then the LED lamp turns on automatically.

Product Display: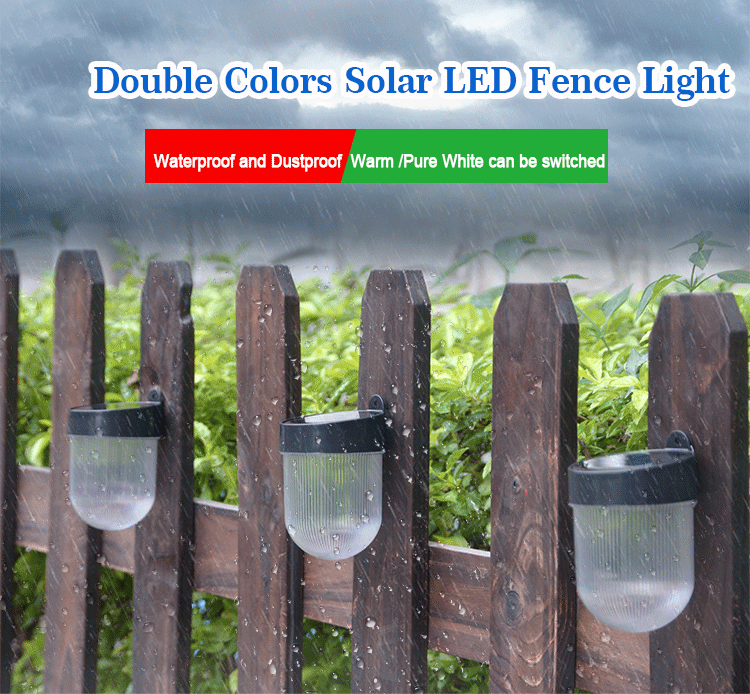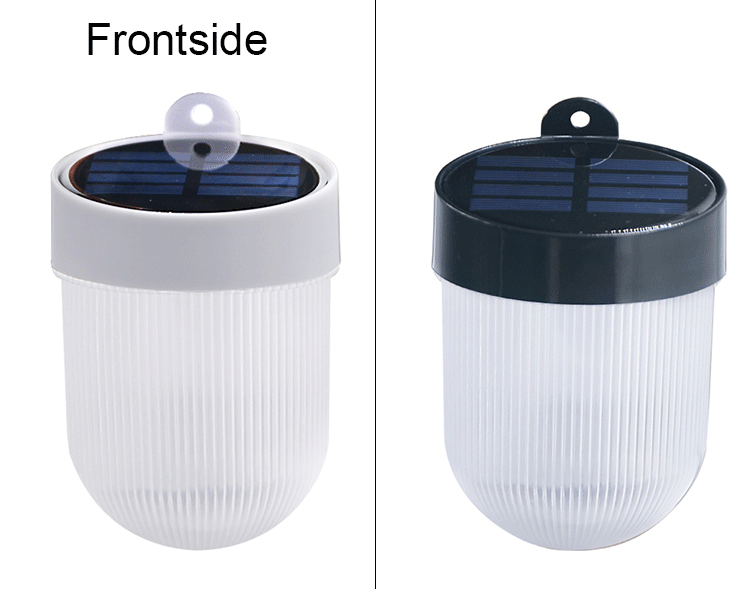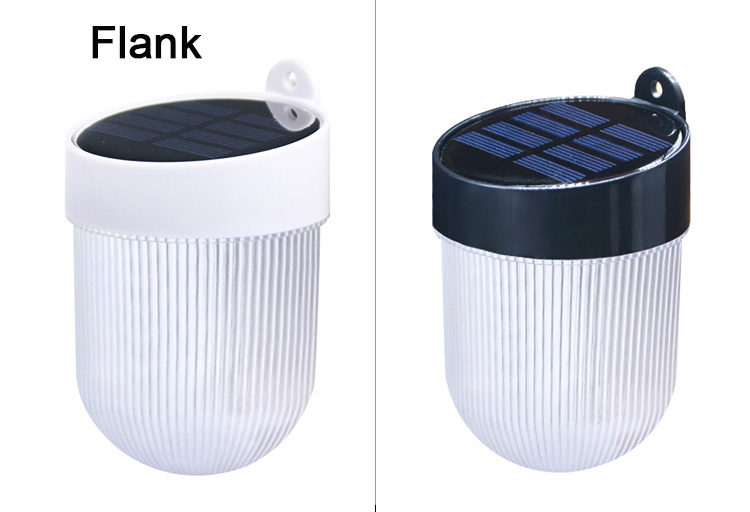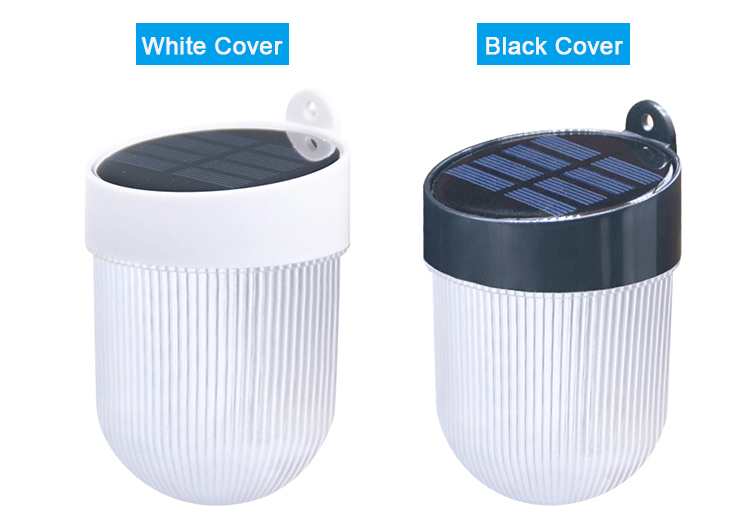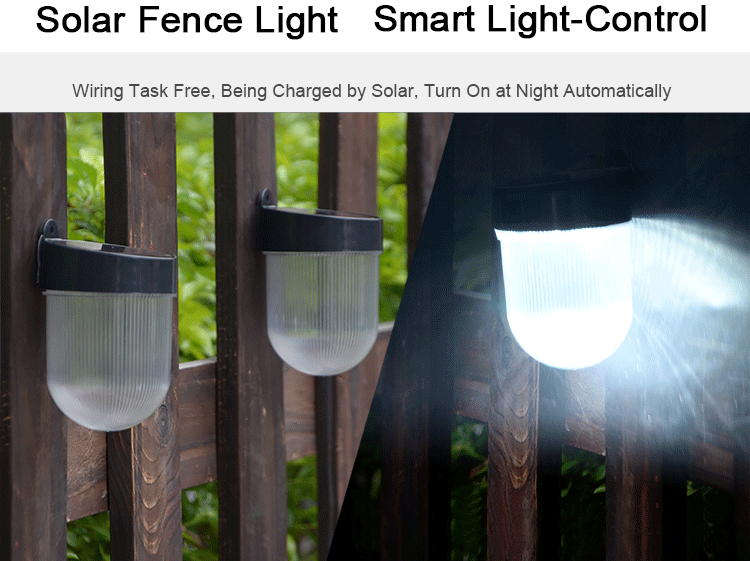 Product Parameter: 
| | |
| --- | --- |
| Product Name: | Solar LED Fence Light |
| Item No.: | BSL-0.5WF |
| LED Lamp Power: | 0.5W |
| Solar Panel: | 130mA, 2V |
| Battery: | Ni-MH, 1000mA, 1.2V |
| Lighting Source: | 3pcs LEDs |
| Color Temperature: | Warm White and Pure White can be switched |
| Control Mode: | Hand Control + Light Control |
| Lamp-body material: | ABS |
| Charge Mode: | Solar Charging |
| Charging Time: | >6 hours |
| Lighting Time: | >8 hours |
| Giftbox Package: | 0.1KG/ box |
| Package Size: | 73*73*104mm |
| Quantity per Carton: | 140pcs/Carton |
| Carton Size: | 435*385*540mm |
| Carton Weight: | 15KG |

Product Detail introduction: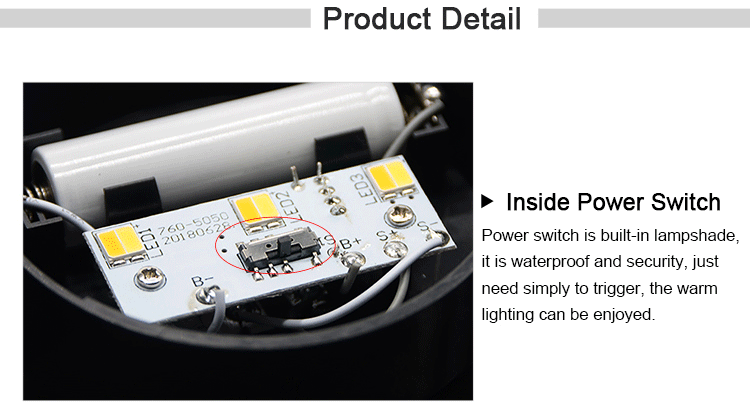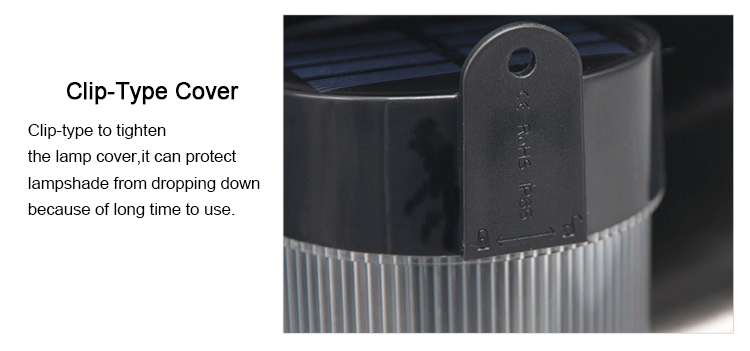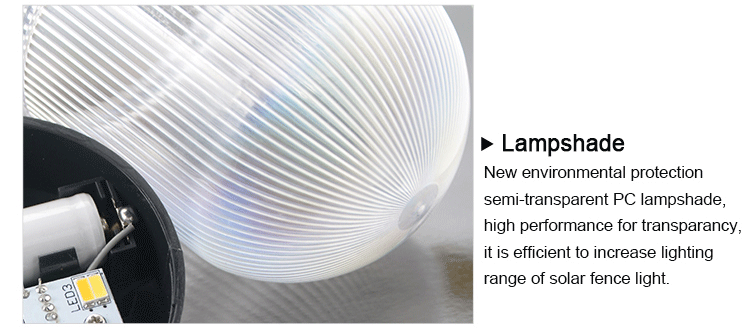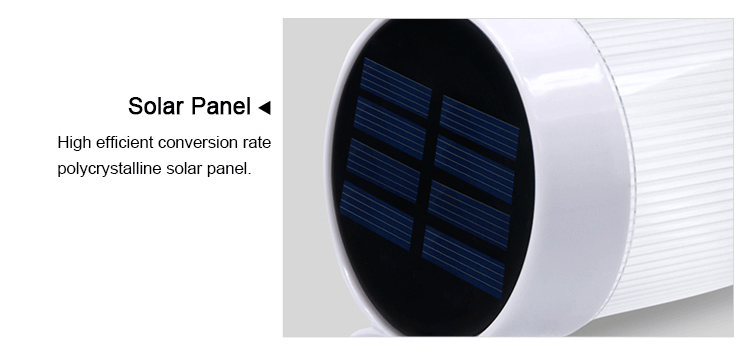 Product Application: