Why does Outdoor Solar Landscape Light be rapid development?
With the consumption of fossil fuel, the cost of traditional energy is increasing, at the same time, we are facing the challenge from energy crisis. In order to look for alternative energy, renewable energy has got rapid development, especially for solar energy. Recent years, the technology of solar PV module has got great improvement, and its cost is reduced. Under this basis, the technology of solar LED lighting has got fast developed. There are a kinds of solar LED lights appearing surrounding our lives, such as solar LED lawn light, solar street light and solar courtyard light, etc. As the benefits of technological improvement, more and more Countries' governments change traditional LED lighting by solar LED lighting, especially for solar street light. There are a lot of governments' projects and tenders to facilitate the development of solar technology and LED lighting technology.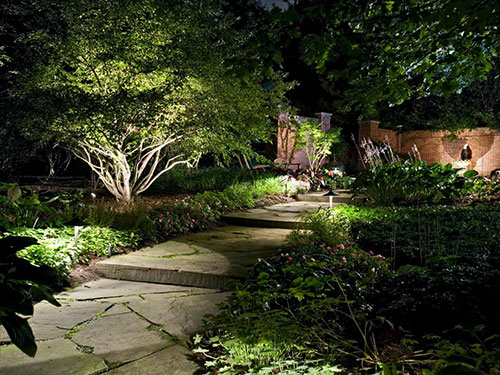 Outdoor solar landscape light has got wide application, it is powered by solar energy, the solar panel is automatic to charge battery in daytime, and the battery provide power supply for the LED lighting source in night, at the same time, it has the function for light-control and anti-thunder, etc. Its main traits include environmentally friendly, energy-saving, safety, stability, reliability, durability, practicability and low cost for maintenance, etc. Outdoor solar landscape can be saw in roadway, courtyard and lawn lighting, etc. With the rapid popularization of solar landscape garden light, more and more people would choose the solar lights to replace traditional LED lights for private projects or commercial projects. The feature of environmental protection can superinduce selling point for the development and promotion of noble ecological housing estate, which can sustainably reduce the cost of property management, to reduce the public cost. In a word, Outdoor solar landscape light is safety and no hidden danger, no consuming traditional energy and energy-saving, environmental protection, easy to install, intelligent control and maintenance free, etc, which would bring direct and obvious advantages for exploitation. There is confidence that solar landscape light would be more and more used in near future.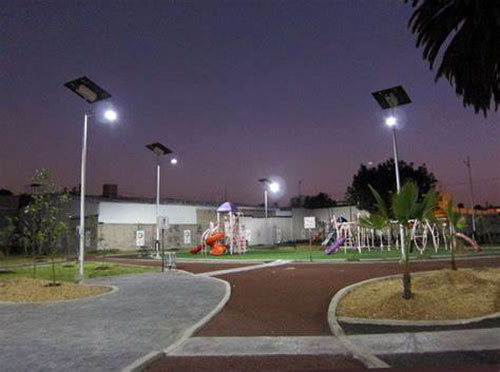 Why is it so obvious that traditional lighting has been replaced rapidly?
1). The disadvantages of traditional lighting are obvious.
The installation of traditional lighting is complicated, there are complicated process to install, firstly, it needs pave cables, then electrical trench need be excavated, closed conduit need be paved, cable threading through conduit, backfilling and other a lot of foundation work. Then it need debug with a long time for the installation, it needs large of remaking if any circuit has problem. In additional, the requirement of terrain and circuit is complex, the cost of labour and auxiliary materials is costly.
The cost of traditional lighting is high, it need pay the high and fixed electric cost, the circuit and other allocations need be continuously maintained or replaced, which would cause the cost increasing year after year.
Traditional lighting has hidden danger, as the construction quality, the reconstruction of landscape projects, the degradation of materials, abnormal power supply and the conflicts of conduit of water, electric and gas, etc, these aspects would bring many hidden dangers.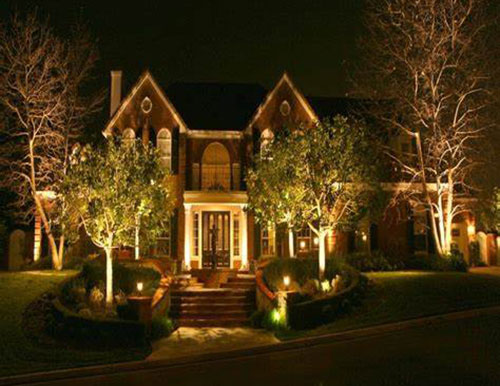 2). Solar LED lighting is safety and environmental protection.
It is very easy to install outdoor solar landscape light, there is unnecessary to pave complicated cables and other auxiliary devices, just need make a foundation support, then use stainless steel screws to fix. It also can be installed by themselves of customers, which can save installation cost.
The cost of outdoor solar landscape light is low, it is powered by the electricity which is converted directly from sunlight by solar panel, it is automatic to enter into charging state in daytime, the solar lamp is automatic to work in night. On time to invest, doesn't have any electric cost, which can get benefit in a long run.
Outdoor solar landscape light is safety and no hidden danger, it is low voltage to work, very easy to maintain, safety to use, don't be worried about electric shock, also don't have fire disaster, etc.
As the outstanding traits of solar LED lighting, it would replace more and more traditional lighting to become mainstream in our lives.

Bingsolar, 26th, March, 2019