Lawn Solar Garden Light RGB Colorful LED Lighting Landscape for Courtyard
| | |
| --- | --- |
| Product Name: | Lawn Solar Garden Light |
| Item No. | BSG-9DSR |
| Solar Panel: | Poly 1.7W, 5.5V |
| Lithium Battery: | 2200mAh, 3.7V |
| Lighting Source: | 9pcs 5050 LEDs |
| Color Temperature: | RGB |
| Waterproof: | IP65 |
| Charging Time: | >8h |
| Lighting Time: | >12h |
Detail Parameter
Product Introduction:
Landscape lighting is one of important demand in market, it brings beautiful scenery surrounding us in night. In past, LED lawn light is widely used for lawn garden lighting ornament, but it need pave complicated and long cables, at the same time, it need would have cost for electricity each night. Can we have a lamp which is no need to pave complicated cables and electric cost free? The answer is yes, we can make it, the solar lawn light is the outcome of technological improvement between solar PV module and LED lighting source. Now most of traditional LED lighting has been replaced by solar lighting, especially for LED lawn light. Solar LED lawn light has been developing for more than decade, the technology has got mature.
Basing on the mature technology, our company published a newest design lawn solar garden light, it is RGB colorful clockwise variation, and its lighting color can be set to fix as single color (such as Red, Green, Blue, Yellow and Green, etc). The lawn solar garden light is charged by solar in daytime, power storage and supply is type of 18650 lithium battery. Its lighting time is above 12h each night after battery being fully charged. Its lighting source is utra-brightness 9pcs type of 5050 RGB LEDs. Lamp-head is alike flower, which is more accommodation with the environment of courtyard, backyard, villa and tourist spots, etc.

Product Display: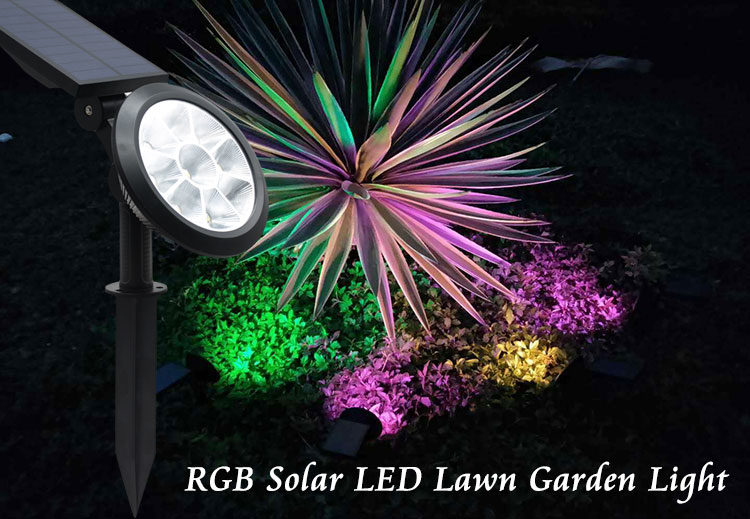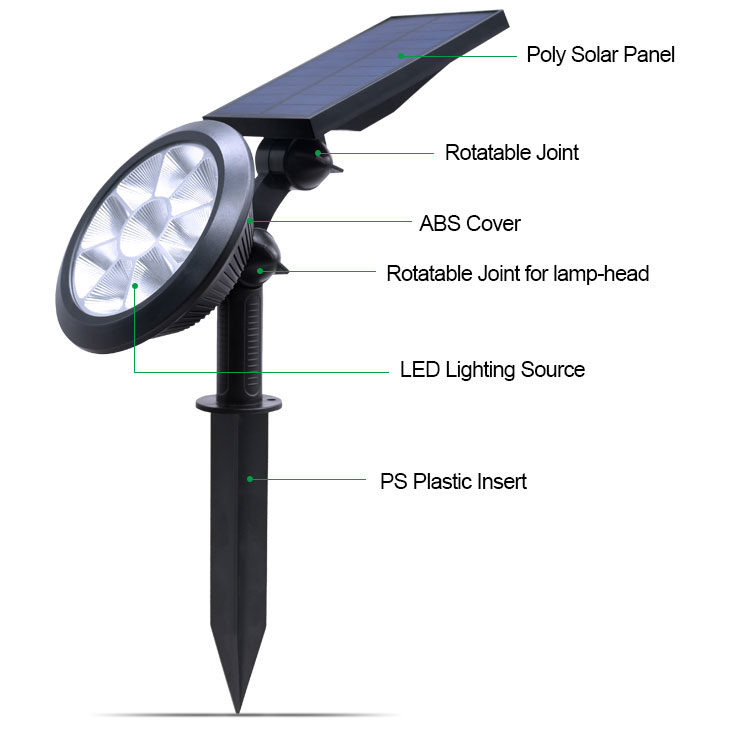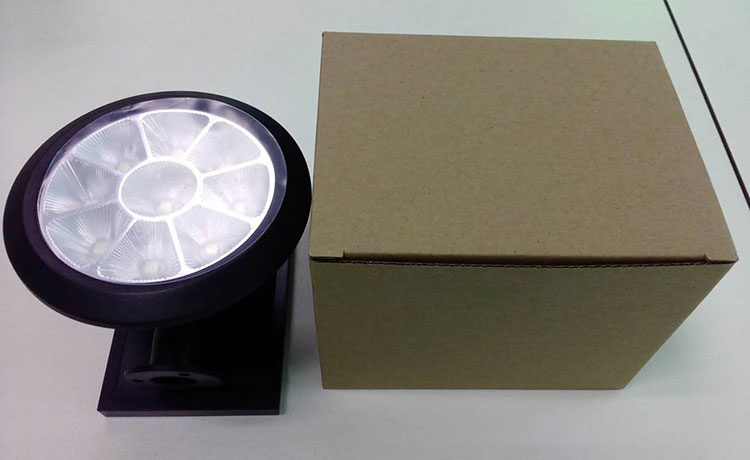 Product Parameter: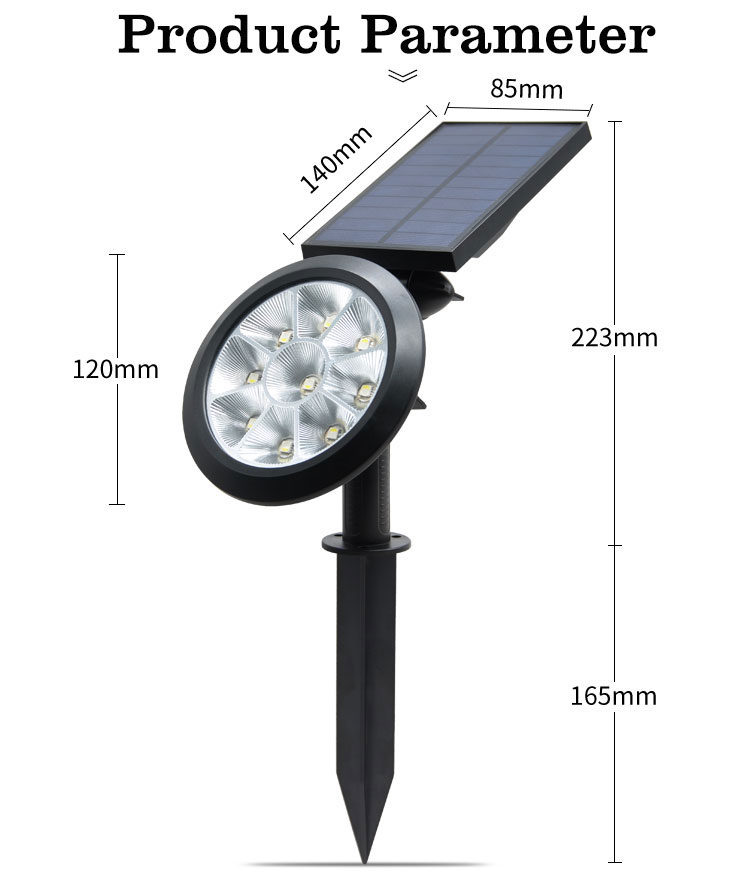 | | |
| --- | --- |
| Product Name: | Lawn Solar Garden Light |
| Item No. | BSG-9DSR |
| Solar Panel: | Poly 1.7W, 5.5V |
| Lithium Battery: | 2200mAh, 3.7V |
| Lighting Source: | 9pcs 5050 LEDs |
| Color Temperature: | RGB |
| Materials for Lamp-Body: | ABS |
| Waterproof: | IP65 |
| Charge Mode: | By Solar |
| Charging Time: | >8h |
| Lighting Time: | >12h |
| Box Weight: | 0.35KG |
| Box Size: | 160*125*125mm |
| Quantity/Carton: | 24pcs |
| Carton Weight: | 9.5KG |
| Carton Size: | 395*335*535mm |

Product Detail Presentation: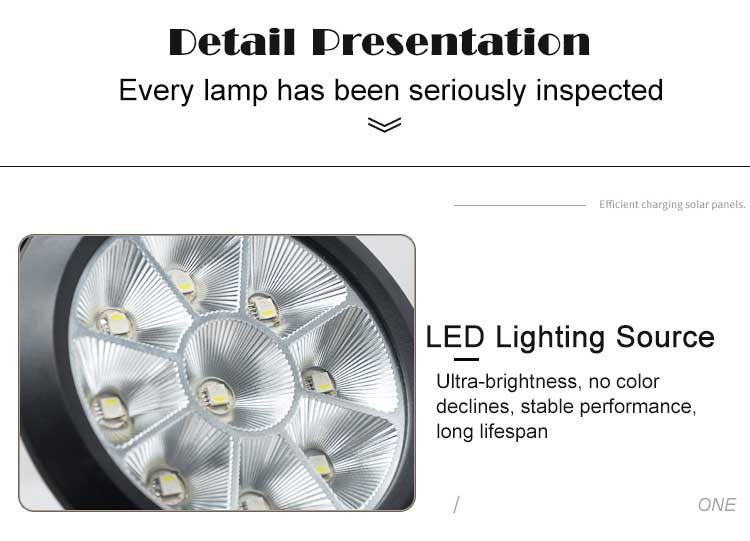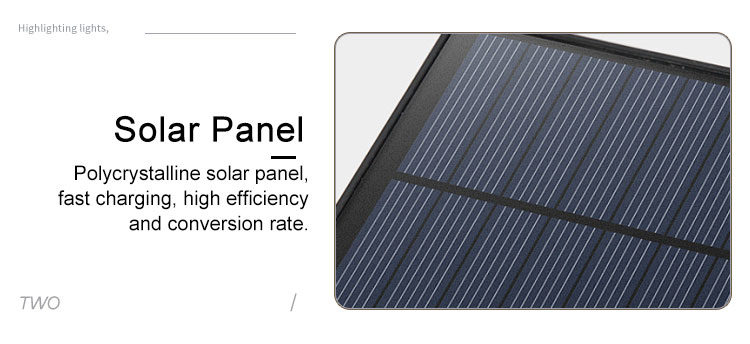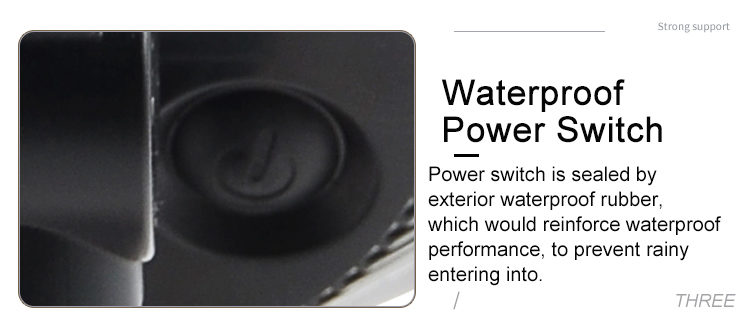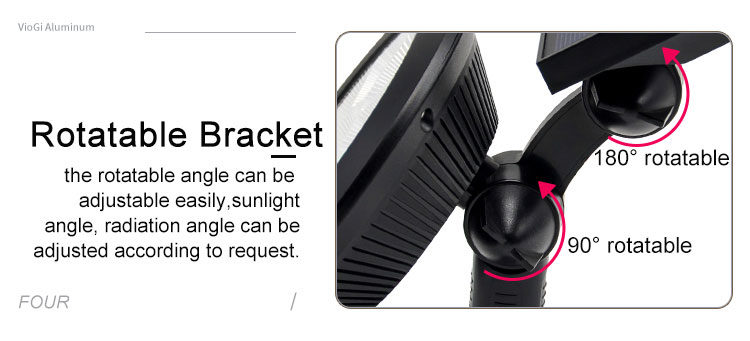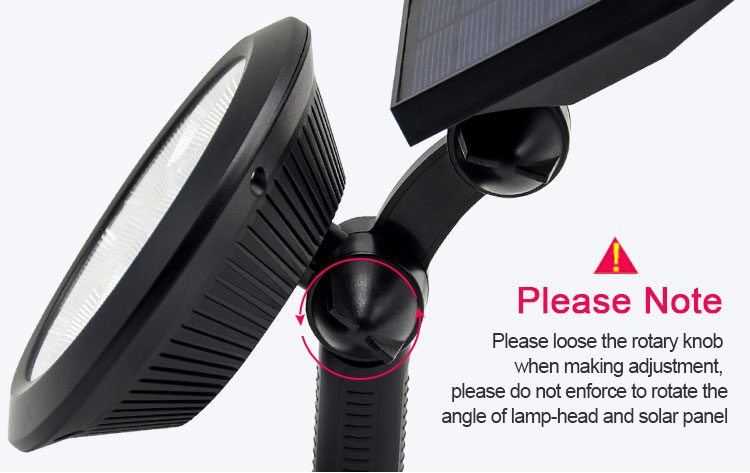 There are two installation types for the lawn solar garden light:
1). It can be easily install to insert into ground: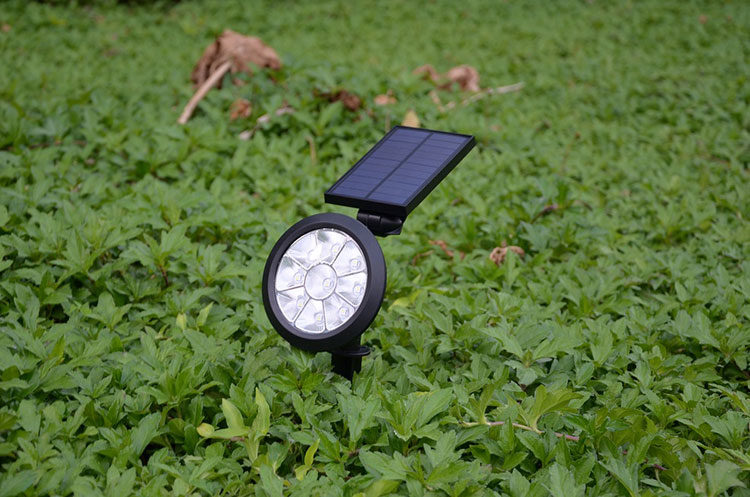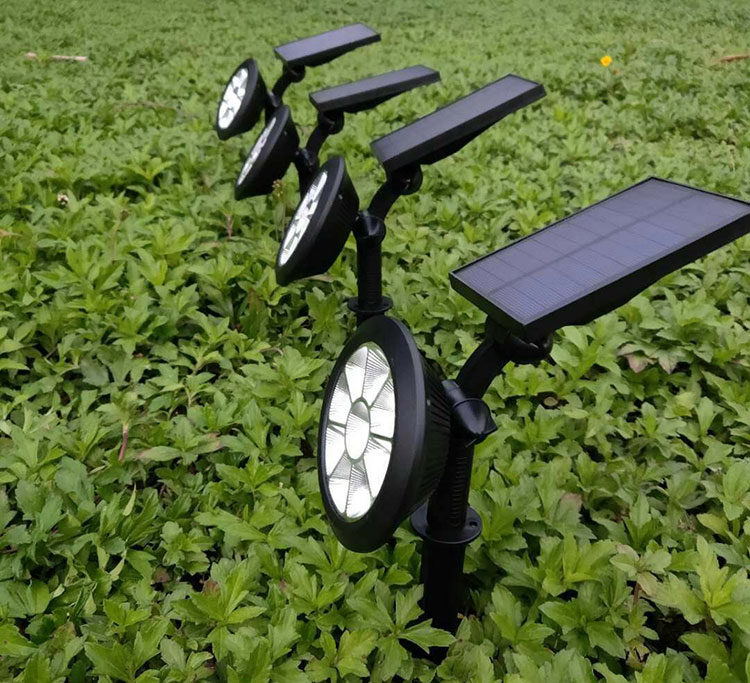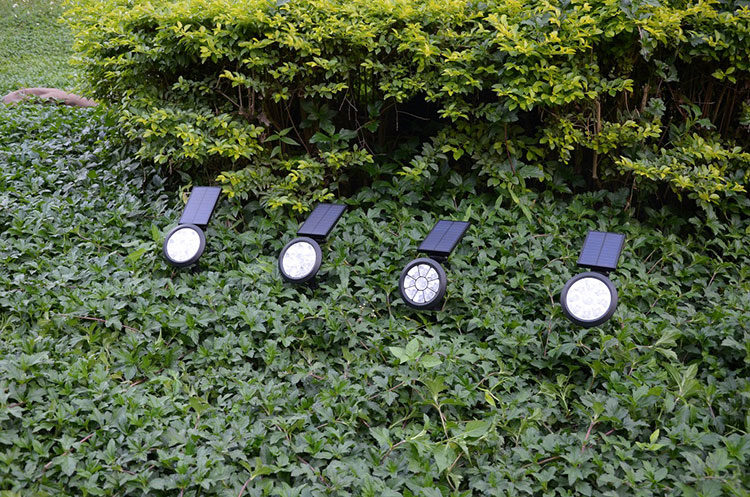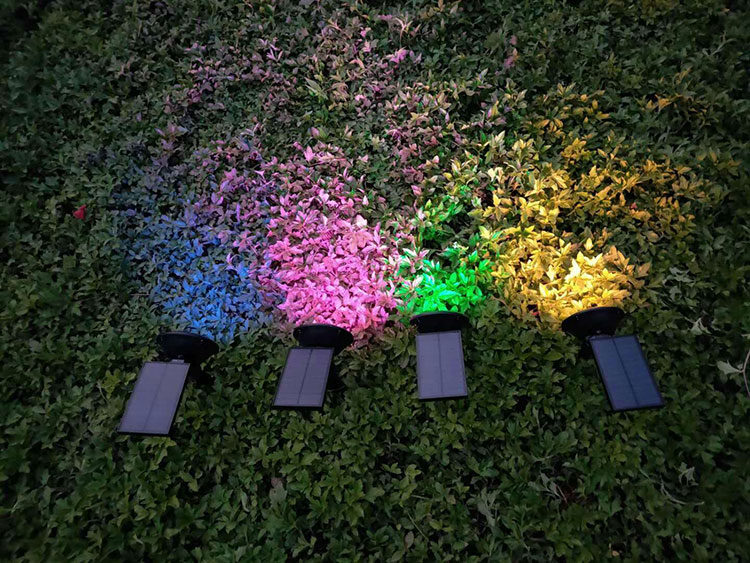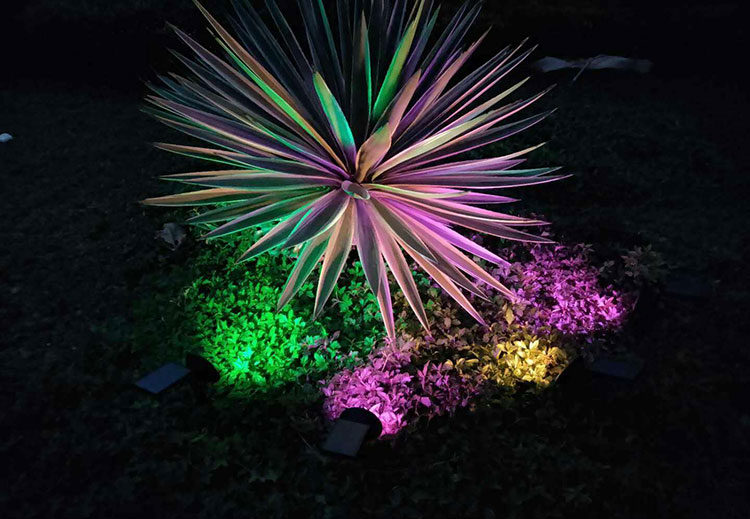 2). The solar lawn lamp also can be installed to mount on wall, the installation height is around 3m when intalling it as wall lighting.