Do you know what is Solar Wall Light With Motion Sensor ?
With population increase and technology development in the world, the consumption of energy is huge, in order to solve this problem, renewable energy is emerging. Therefore, various solar application products enter into market and get popularly welcome. Solar power is an eternal energy, LED is a cleaning and energy-saving lighting source, it is perfect integration for solar and LED. With the development and progress of solar Photovoltaic technology, the application of solar lighting has been enlarged to many fields, such as solar street light, solar wall light with motion sensor, solar garden light and solar lawn light etc.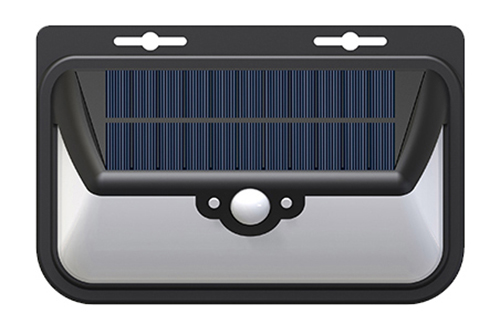 In order to comply with the belief of cleaning environmental protection, to save current electric resource, reduce air pollution, solar wall light with motion sensor has been used for most of public place. Solar sensor light can be controlled by light-operated or human body induction. It has light-operated, voice-activated and human body induction function, usually, it would be sensor from 3m to 5m.

Why solar wall light with motion sensor is so Popular ?
Because there are many advantages for the light. The lifespan of polycrystalline solar panel is long, high efficiency and waterproof. The lighting source is to adopt super lighting LED chips with long lifespan and low power loss.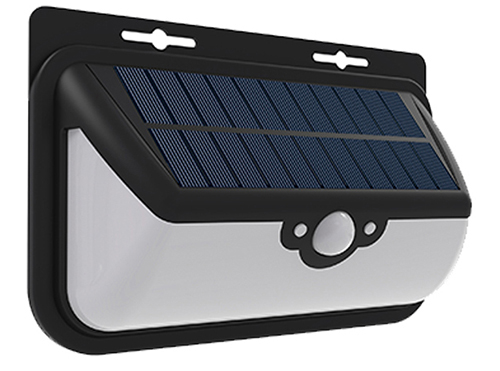 It is easy to install, safety and convenient.
1. Waterproof design: ABS cover and waterproof seal rubber built-in,
2. Easy to install: Installation height is suggested to be around 3m, to test it in night, lighting scope is about 20 square meter.
3. Beautiful design: To adopt key button for power on, it would be automatic to work in night after opening its system.
4. IR Inductor: Induction head is front, distance is 3 to 5m.

The working process for solar wall light with motion sensor.
1. It can be charged by solar in daytime, the ideal state is 8 to 10 hours.
2. LED lamp is automatic to work in night.
3. When someone pass by, the IR inductor would be function, LED lamp would be strong lighting, the strong lighting can sustain about 30 seconds.
4. When the one leave the sensor scope, LED lamp would be automatic to weak bright or close.

As an eternal energy, solar power is safety and environmental friendly. There are many solar products utilized in our lives, such as solar heat, solar power bank, etc. Solar sensor light enter into market, which provide great convenient for humans.


Solar wall light with motion sensor is increasingly popular in market, it is applied for courtyard, communities and garden, etc. Lithium battery can be charged by solar in daytime, it discharges for LED lamp in night. The light integrates solar, LED lighting source and lithium battery, which is a great technological achievement. It has got through traditional technical limitation, to get a renewable and long lifespan lighting products. Solar lighting is technology tendency to develop, with the cost reduction of solar panel, solar lighting products would be viewed anyway. More and more traditional lights would be replaced by solar lights, let us welcome the new innovation coming.

Bingsolar Power, 8th, June, 2018