United Kingdom Would Try to Drive Train By Solar Power
In 7th, December, 2017, according to the report of magazine "WIRED", if you live in the South of London, the trains that you take might realize to be powered by solar before long. The newest research of Imperial College London and Green Energy Charity found, solar power can provide power supply for the UK's DC Rail Trains for 10% of energy demand.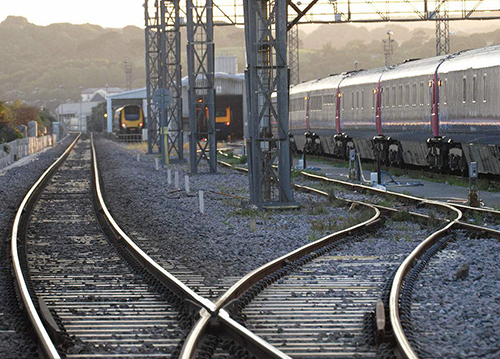 The research report point out, solar power can bypass State Grid to avoid extra energy loss, which makes the train powered by solar be cheaper than powered by grid electric power. According to the report of "Riding Sunbeams", there is 15% of trains network can be powered by solar panels which connect with rails in the Kent Country, East Sussex Country and West Sussex Country.

In addition, there is 6% of London Metro energy demand also being able to be satisfied by solar power. This power equals to half of power consumption which is consumed by Piccadilly Subway Line. And according to the report, in Liverpool where is the North of United Kingdom, 20% of train networks would be powered by solar, moreover, the train network where is near the equator can be completely powered by solar panels.
A researcher of Imperial College London, Project Supervisor, Nathaniel Bottrell said, "this research dedicates to confirm if the power generation from a standard solar farm can pair with the usage mode of train energy. Fortunately, this project do work technologically, and it has huge economic attractiveness."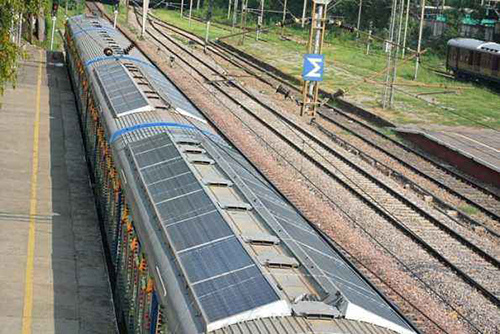 The train system is to adopt DC, the power generation from solar is also DC, so, don't need DC-AC transformer system, then it can save about 4.5 million Euro annually. Leo Murray who is the responsible person for the project said, "that is really by chance that electric power from solar is also DC. Train need 750V DC, and the voltage of solar power can be between 600V and 800V, this is very exciting coincidence, the Current type and voltage that solar system generates completely coordinate with the demand of trains."
DC train network is the earliest train type established by United Kingdom, but subsequently it was replaced by AC network which is more security. In AC network, electric cable is up the train, not near rail, which improves their security. But the compatibility of DC train and solar power means that the project and Imperial College London would just dedicates to the research of DC train system.

Bottrell said, "the cost reduction of power storage makes this proposal become more economy and practical." The improvement of storage technology means solar pv system would not have energy wastage. Bottrell added, "it might appear that the power generation from solar system don't have idle time for trains moving on rails, but relying on power storage technology, the problem can be perfectly solved, and it can provide sufficient electric power for railway system in night and busy period."
Bottrell addressed, "all solar devices must pair with railway system, it is obvious that this technology must be tested to verify that it can't produce disturbance to signal system devices." Researcher predicted in his report, this trial can be approved and effectively tested within 2 to 3 years. The responsible person, Murray said, "to install electric storage system might not be commercial problem, but this cost is high to install this storage system in railway lines, and this is the problem that railway administration should consider."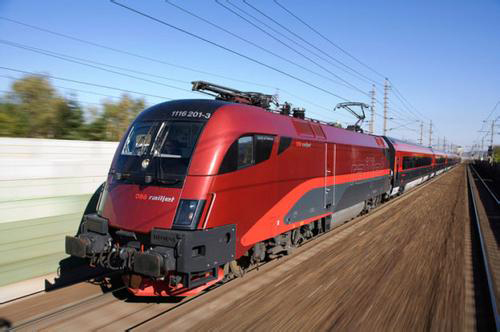 In renewable department of Exter University, A senior lecturer, Phillip Thies thought, commercial negotiation might become the biggest obstacle to this idea. He said, "Proposal method is to install them near power supply station. Considering the permit of land utilization and the large-scale solar panels installation, this project might bring practical effectiveness." Even so, he also admit this project has laid strong foundations to explore potential investment.

From scale, United Kingdom might fall behind many Countries. India has the most ambitious target, plan to create a solar network, and hope to generate 100KMW power from solar panels before 2022. The future energy laboratory of Imperial College London, its responsible person, Tim Green said, "We also notice that Netherlands has the same scheme from news, Netherlands railway network would be powered by renewable energy." Although United Kingdom is under small-scale period, ultimately this proposal might get more attention because of the economic advantage of solar system.

Bingsolar Power, 7th, June, 2018