It is good for night illumination to have one motion sensor outdoor solar wall light
As an inexhaustible, safe and environmentally friendly energy, solar power has increasingly paid attention by human being, especially under the situation that fossil fuel is decreasing. Solar power is as one kind of renewable energy, its advantage is obvious. The resource of solar power is abundant, it not only can be used as free, but also no need transport, and don't produce any environmental pollution. On the one hand, it not only solves the supply pressure of fossil fuel, on the other hand it also can reduce the environmental pressure which is caused by fossil fuel. It creates a new style of life for human being.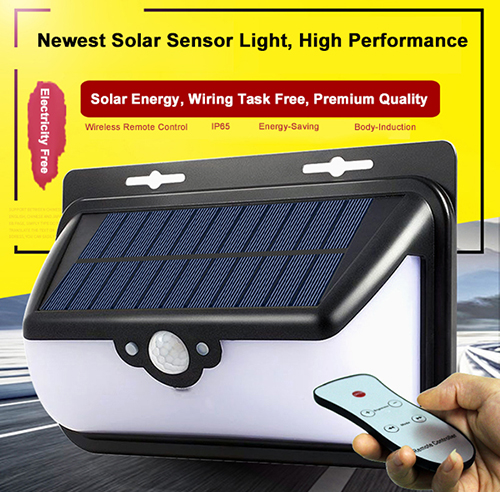 In recent years, the products which are to adopt solar technology are increasingly appearing, such as solar light, solar water heater, solar cells, solar LED monitor, solar backpack, solar toothbrush stand, etc. In terms of solar light, it includes, home solar lighting, solar flashlight, outdoor decorative solar garden light, solar marker light, solar powered street light, solar insecticidal light, etc, solar power has been widely applied for every field, it is not only convenient for our daily lives, but also to reduce the electric consumption, it has realized to solve electric power.
Taking motion sensor outdoor solar wall light as example, it is to exploit solar panel, it can be charged only if having sunlight. It is no need to press its power switch because of its lighting sensor function. It is automatic to be charged in daytime, and automatic to sense for brightness in night.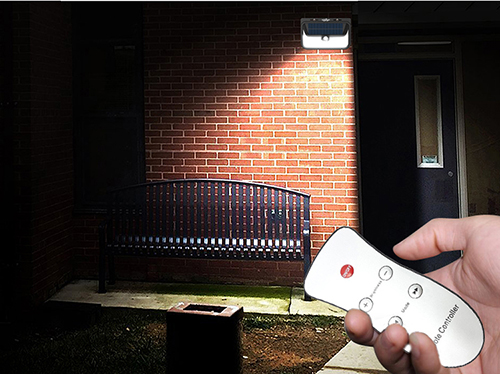 According to clients' requirement, the motion sensor outdoor solar wall light has three lighting modes to be set. The first lighting mode is human-induction plus Weak lighting, the solar light is Weak lighting in night, it would be high brightness when someone pass by. Then the light would turn to be Weak lighting after nobody nearby. The second mode is human body-induction mode, the solar light would be bright when someone pass by, it would turn off when nobody nearby. The third mode is Weak lighting, the light is weak lighting for 5 hours, it would turn to the body-induction mode after 5 hours.
Clients can switch the lighting modes according to their requirement.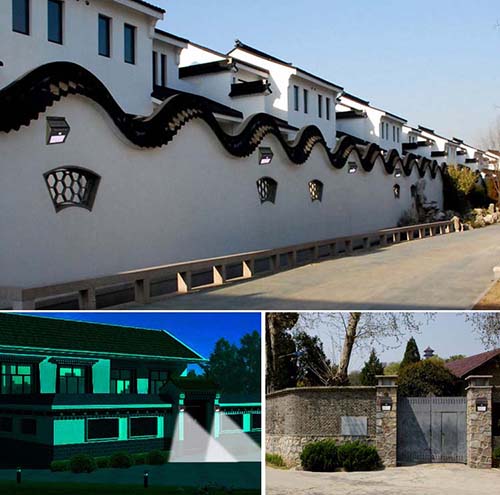 If grid electricity is cut-off suddenly, the motion sensor outdoor solar wall light also can illuminate for home. Its inside 2pcs 2200mAh high capacity lithium battery can provide power supply for the LED lamp to work more durability.
Motion sensor outdoor solar wall light is not just a wall lamp, it also can be preparation for outdoor travel, it can provide illumination for night at any time, and it can meet illumination requirement for night barbecue, outdoor camping or night market. At the same time, it is waterproof IP65 which can protect rainy and dust entering into lamp inside.
In addition, its detail is also carefully to process, its lamp-cover is to adopt premium PC material, it is heat-resisting, corrosion resisting, safety and reliability. Its edge is to adopt slope design, to make the most use of solar power. The lighting source is LED, which is environmental friendly, no radiation and dazzle, it has more long lifespan.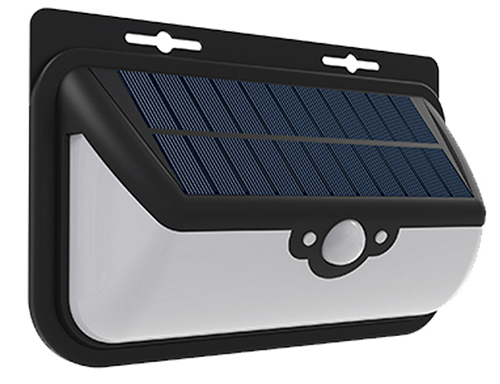 Its installation is also very easy, just need use screw to fix it on the wall. Currently, the motion sensor outdoor solar wall light is increasingly popular in market, and it also get highly praise from clients spread of the world. Anyone who has bought this solar light said that he or she want to recommend to his or her friends. It can be used to decorate and illuminate their courtyard, garden, and surrounding of villa, etc.
Bingsolar Power, 17th, July, 2018