Why does more and more housing estates choose outdoor solar light to decorate ?
Publish Time:2018/07/16 FAQ View:185
As we know, most of energy is non renewable in the world, the energy supply is straining. Even some wars happen because of robbing non renewable energy. Therefore, many Countries are greatly developing the application of renewable energy. Solar power is inexhaustible and environmental friendly energy. The application of solar power has been greatly developing in Germany, United States, South Africa, Brazil and China, etc.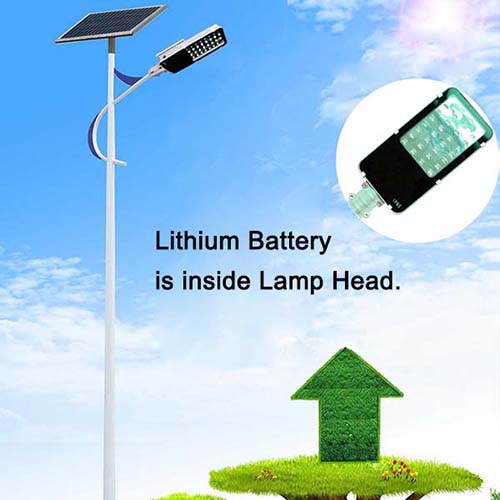 Nowadays, outdoor solar LED street light, landscaping solar courtyard light and decorative solar lawn light are provided power supply by solar, solar light is charged in daytime and work in night, no need excavate hole to destroy land, no need pave costly conduit and complicated cables, it is automatic to turn on/off, no need hand to control, it is reliable and stable operation. If motion sensor solar garden light, outdoor solar lawn light and solar warning light are installed in villas or communities, it would improve the lives level and be better for illumination, it also can make the villages or communities be more beautiful, at the same time, it also embody the environmental protection awareness and the government's advocating.

In order to increase extra selling points, more and more housing estates adopt outdoor solar light to replace traditional LED light, which is coordinating with awareness of sustainable ecologist system and the technological developing tendency.

Some solar lights, such as solar street light, solar garden light, they have motion sensor function, these lights work at dim when nobody or vehicle nearby, they would be high brightness when someone or vehicle is closing to them, which has met the illumination requirement, also realized the function of energy-saving. Some solar street lights can be set to bright by time-control, such as, 100% brightness at the first 5 hours, then turn to 25% dim brightness at the last 7 hours, it would be bright as 100% when someone or vehicle pass by. There are a lot of lighting modes being able to be set according to requirement. To integrate motion sensor technology, solar light can be applied for everywhere only if it can get sufficient sunlight.

As a famous brand for solar light, Bingsolar is dedicating to developing solar lights, to innovate and create more and more technologies for solar lights. Bingsolar contribute to make achievement for human being in solar lighting industry.
Bingsolar Power, 16, July, 2018