500W Portable Solar Generator for Electric Appliances
| | |
| --- | --- |
| Item No. | BSP506D(Red) |
| Brand | Bingsolar |
| Solar Panel | 40W,18V |
| Lithium Battery | 40Ah,built-in |
| Charging Time | 10~12 hours |
| Discharge Time | 148h for 1 buble, 74h for two bubles |
| Output Power | 500W |
| AC Output | 2pcs 220V/ 110V |
| Host Weight | 6.75KG |
| Host Size | 40*24*10cm |
Detail Parameter
Product Introduction:
This product is DC&AC Inverter control solar generation which is integrated with illumination, charging for digital products, power supply for miniwatt electric appliances. To adopt intelligent electric board to control, having realized smart managing for battery charging and discharging. The protection of over-charging and over-discharging can be efficient to prolong battery lifespan. Appearance design is fashion, easy to carry and utilize. Powered by solar, don't consume fossil fuel, the lithium battery can be charged only if putting the solar panel under solar directly radiation, making design to use socket outlet for AC output, easy to operate, it has been one of indispensable products for outside trip, long journey, and wild exploration, etc.

Product Features:
This product has a better acceptance in market, especially for those remote areas. Lithium battery built-in, easy to use, it can be charged only if connecting with solar panel and putting under sunlight. Low-carbon and environmentally-friendly, 5V, 2.0 USB output, AC220V/110V Output, to keep your mobile phone, home miniwatt appliances from power cutting.

Working Principle:
Solar panel can convert solar radiation into power electricity, through controller to store into lithium battery. DC 5V output can charge digital devices, DC 12V Output can be power supply for LED illumination sources, AC 220V/110V can be power supply for fan, television, computer, small refrigerator and other miniwatt appliances.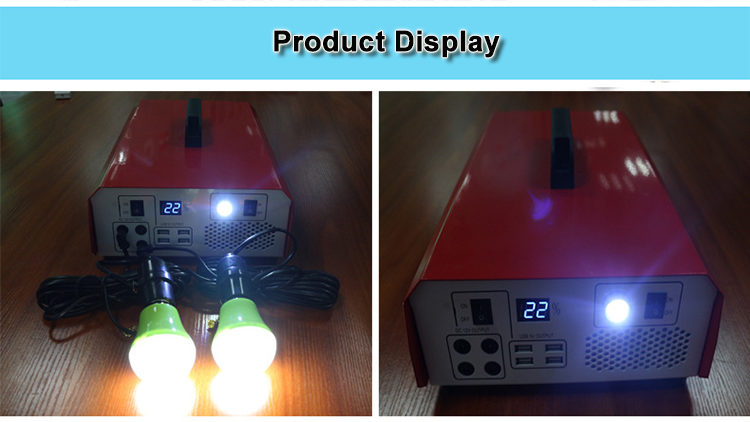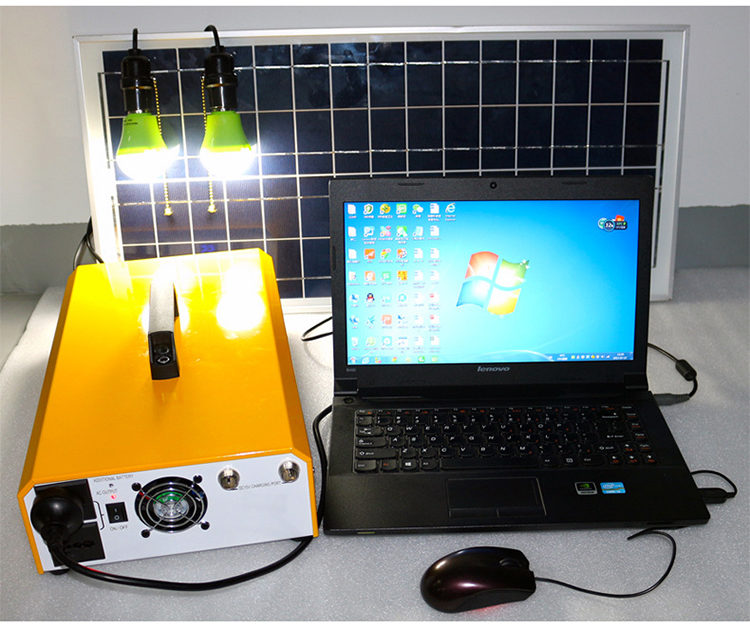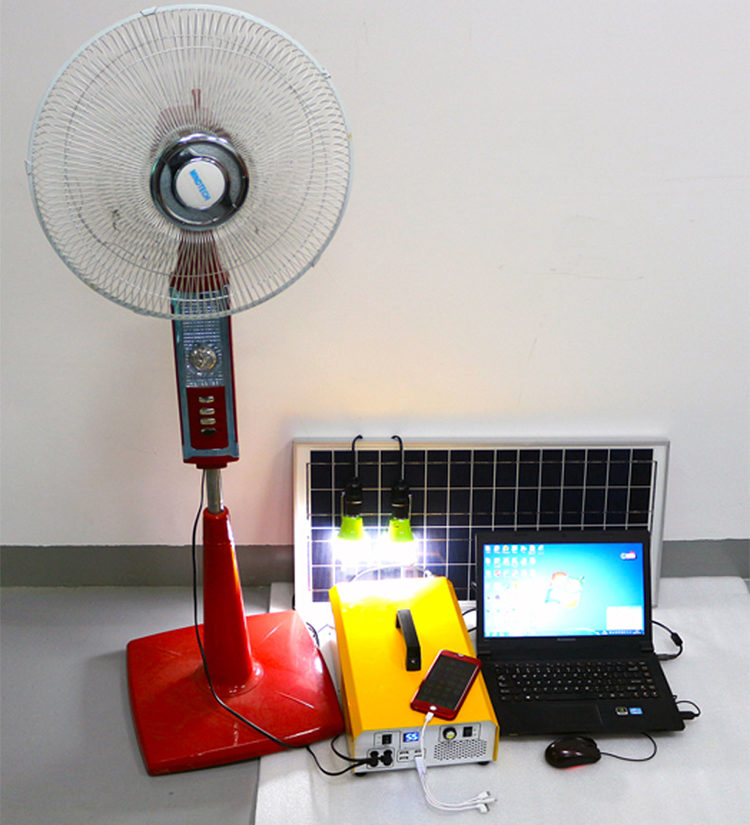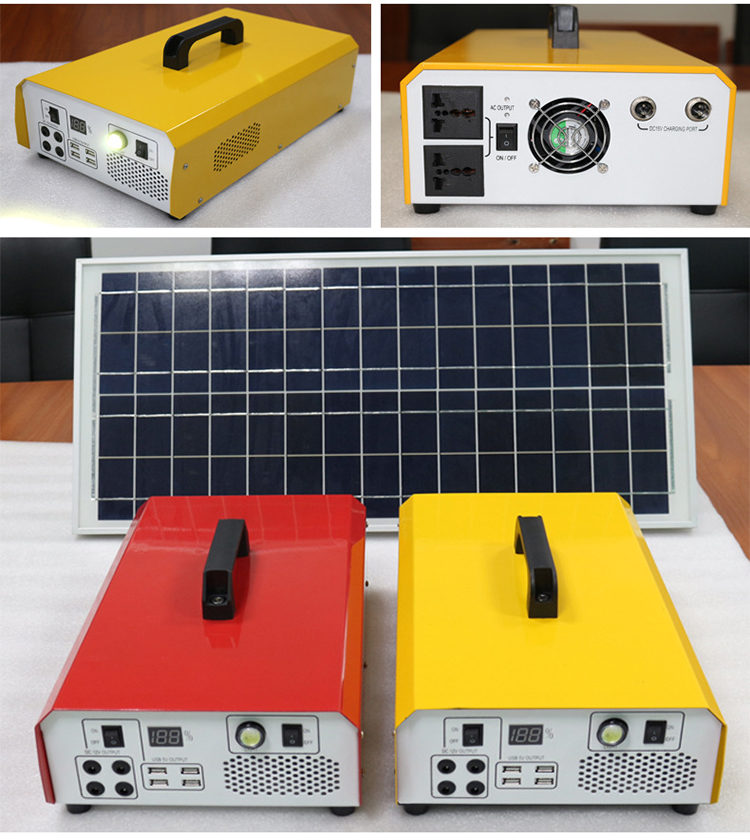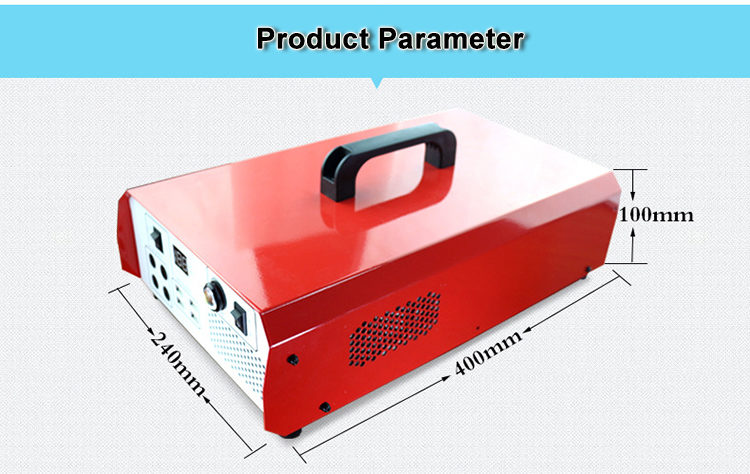 | | |
| --- | --- |
| Item No.: | BSP506D (Red) |
| Solar Panel: | 40W, 18V With 5m Cable |
| Lithium Battery | Built-in 40Ah, 11.1V |
| Charging Time | 8-12 hours |
| Discharging Time | 74 hours for 2pcs 3W LED lights |
| Output Power | 500W |
| DC Outlet | 4pcs 14V/4A |
| AC Outlet | 2pcs 220V 50Hz/110V 60Hz |
| USB Outlet | 4pcs 5V/2A |
| LED Bubles | 2pcs 3W LED bubles |
| Accessories | 1pcs USB, 2pcs 5m cables for buble |
| Color | Red,Yellow for option |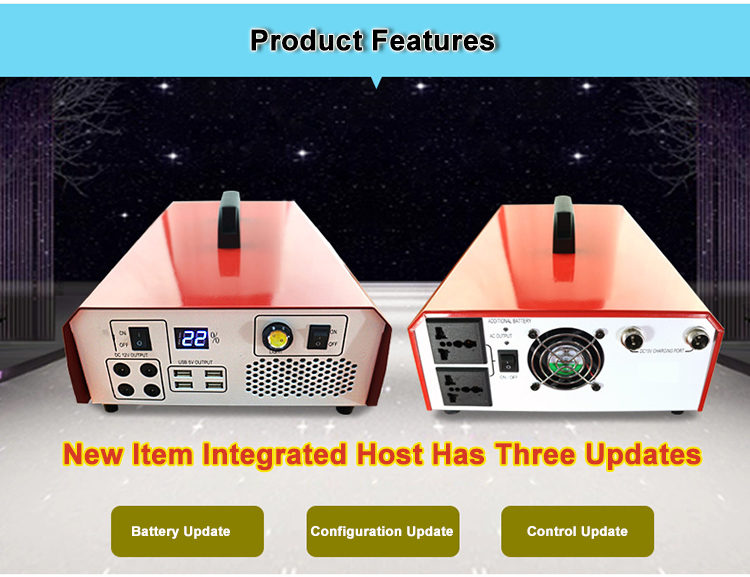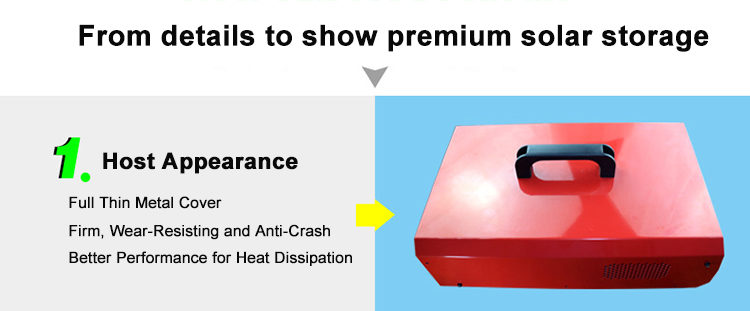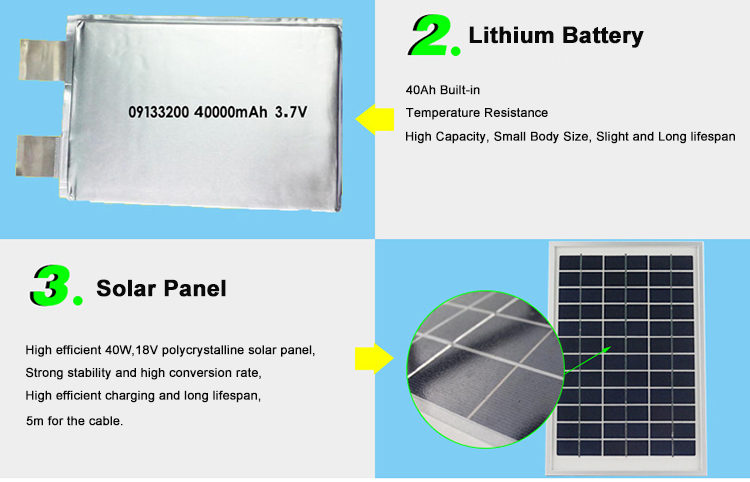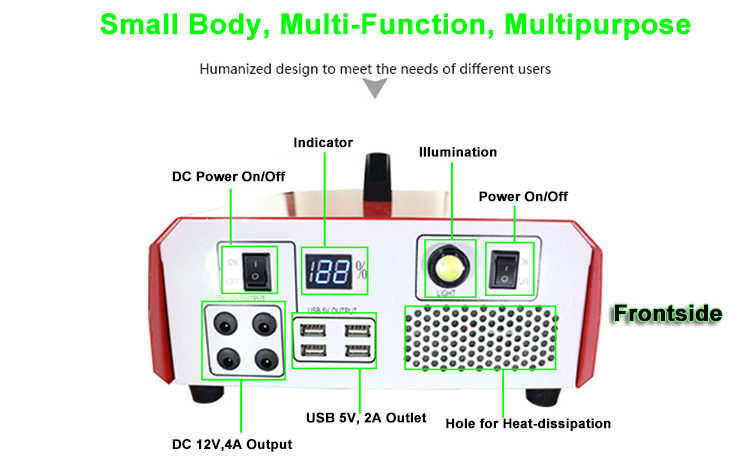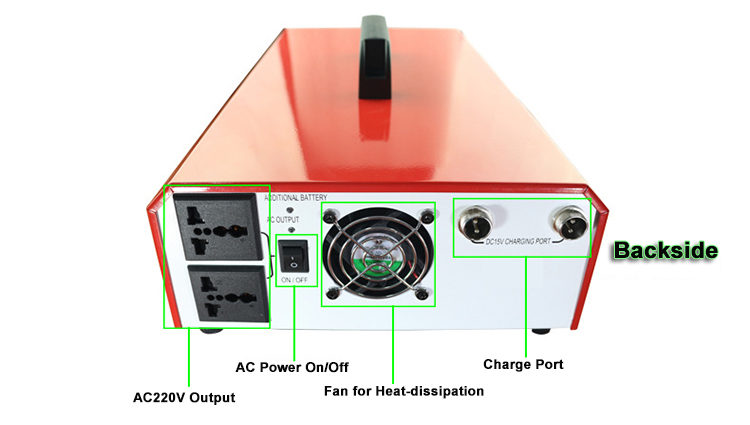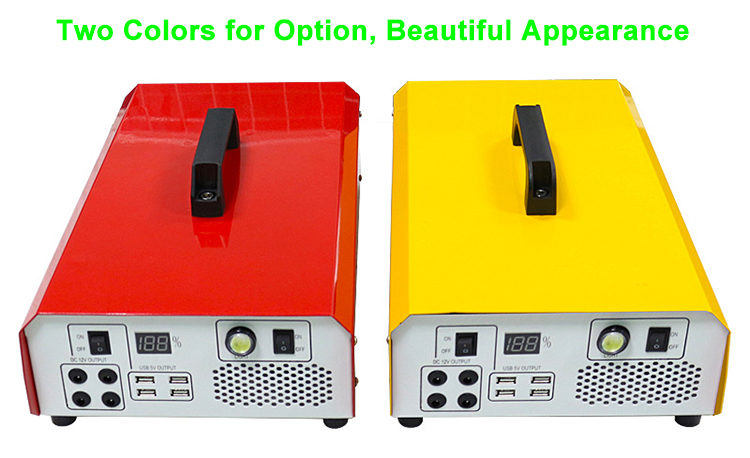 Application: