What can be classified for solar LED lawn light?
Currently, there are many categories of solar LED lawn lights in market, they can be classified as European-style, Modern, Classic, anti-theft and artistic. With the technological improvement, the solar technology has gradually entered into residences' lives, LED lawn light also integrates solar photovoltaic principle to become solar LED lawn light. So many categories of solar LED lawn lights appeared in current market, how many kinds of solar LED lawn lights are popular in market? Now let us introduce about this.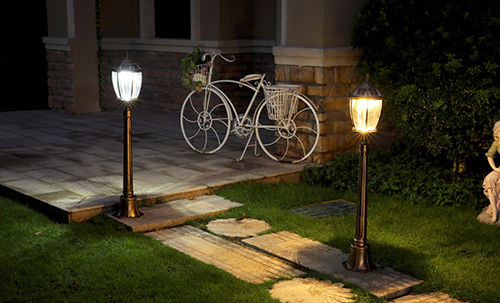 1. The categories of solar LED lawn light:
European-Style solar lamp: Most of its design style is to adopt some European-style artistic elements of European Countries, to combine abstract presentation.

Modernization-Style solar lamp: Its design style is to adopt modernization artistic element, to adopt simplicity presentation.

Classic-Style lamp: Its design is to adopt China's classic element, to combine different appearance, such as solar palace lamp.

Above three categories of solar LED lawn light have represented different-style, they are produced by manufacturers to cater for the design-style of urban establishment.

Anti-theft lamp: Its design is to avoid the solar lawn light being stolen, anti-theft solar LED lawn light is to adopt high polymer composite material to make, its fastness and corrosion resistance is a bit of higher than steel and aluminum, but its price is high.

Artistic Lamp: Most of traditional solar LED lawn light is to adopt plastic or hardware materials, its design mainly is modernization simplification and classic style. Artistic solar LED lawn light has incorporated artistic elements on the base of traditional solar LED lawn light, its profiling is more abundant, most of its design is to take decoration as main function, illumination function is just assistance. Its product materials include glass, iron art, resin, EVA, plastic and comprehensive materials. The design theme has included flower, animal, figure and festival.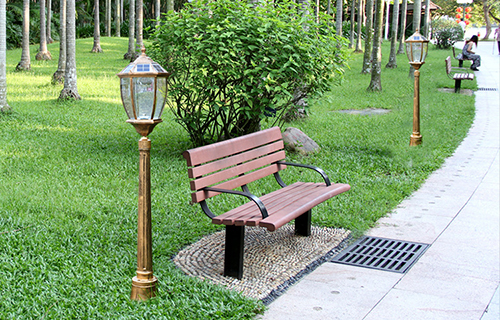 2. The basic introduction for solar LED lawn light:
Solar LED lawn light is a kind of new-style environmental protection renewable decorative lighting fixture which is mostly popular in Europe, America and Japan, it is to get through solar panel absorbing sunlight to generate electric power, to charge lithium battery. The solar LED lamp work in night by light-control and being charged in daytime automatically, and it has many kinds of lighting colors, the lighting source is to adopt LED chips. It can continue to light for 8~12 hours after being charged. Its lamp-body is to adopt ABS plastic or die-casting aluminum or premium steel to make. Solar LED lawn light is beautiful appearance, easy to install, high value for decoration, environmentally friendly and saving-energy, low cost, which is warmly welcome in current international market.

In daytime, when sunlight radiates on the surface of solar panel, electric power would be generated because of photovoltaic effect. Electric power can transmit to controller by electric cable, the controller can detect the situation of battery voltage to charge. When it is in night, the sunlight gradually become weaker, the working voltage and current of solar panel would gradually decrease. The battery starts to discharge when the working voltage is less the voltage which is set by controller, until the next day when the voltage which is generated by solar panel is higher than the setting voltage, the battery stopped to discharge, this is the principle of light-control for solar LED lawn light.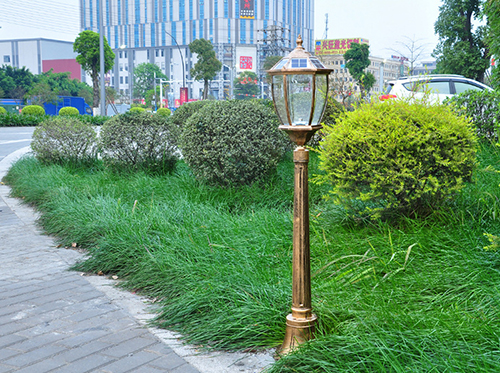 Above has stated how to classify solar LED lawn light and its basic introduction. The market demand is popular increasingly because of the requirement for urban establishment. Moreover, it is also very convenient for everyone to install for private courtyard or villa.
Bingsolar, 20th, October, 2018