What is Current Market Development for Solar Lawn Light ?
Present Market Development.
Solar lawn light is the lamp which consumes the most solar cells annually in solar pv industry in China, it is unique solar application which is controlled by adopting integrated circuit, its power is completely provided by semiconductor material, and its lighting source is also semiconductor material, it is actual semiconductor product. With the global economy recovery, It is predicted that the total demand would be improved in international market, simultaneously, China's inner market demand would be gradually increased, these areas are probable to bring the most market demand, such as villa, golf course and garden, etc.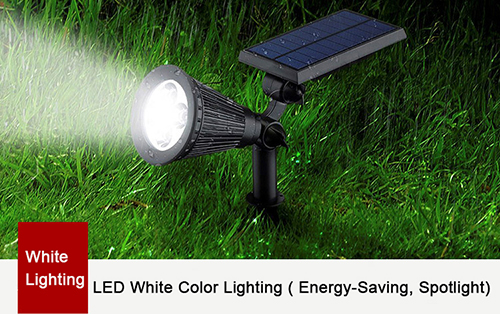 With the fast development of solar industry, there are more and more manufacturers to produce solar lawn light and the production-scale is increasingly extensive in China. Presently, China's yield has surpassed 90% in the world, annual sales value is above 0.3 billion pieces, the consumption of solar cells is 50MW~60MW annually. According to statistics, the increase rate of China's solar lawn light output has surpassed 20%, the yield has reached 0.36 billion pieces in 2013.

Market Demand Analysis.
1) What is scale for market demand outside of China ?
Recently, the demand of solar lawn light has presented to be increase trend in United States, Japan and Europe. The style of solar lawn light is simple, don't need long cables, there is a battery built-in, it stores power in daytime from solar panel which converts solar power into electric power, the LED lamp would be automatic to bright in night, to bright soft lighting, it can work about 8 hours.

There are excellent green areas in Europe, having large lawn covering area. The lawn can be viewed everywhere in some cities and countries of Europe, the lawn is the main theme in many cities garden, which has become the best occasion for citizen's leisure and entertainment. In addition, the villa construction also requires a large-scale of lawn. With the rapid development of solar pv industry, the European utilization of solar lawn light is in the forefront in the world, solar lawn light has become a part of Europe to decorate green landscape.

There are more than 90% of solar lawn light to adopt nickel-cadmium battery as storage power in the selling of America. Solar lawn light just can exploit this nickel-cadmium battery whose capacity is between 600mAh~900mAh. As nickel-cadmium battery has memory effect, it would cause the battery capacity largely decrease under non-completely discharge, and nickel-cadmium includes poison materials, consequently, United States start to prohibit nickel-cadmium battery, which would change market demand structure for solar lawn light in United States, at the same time, the alternative demand also improves the market increase for solar lawn light.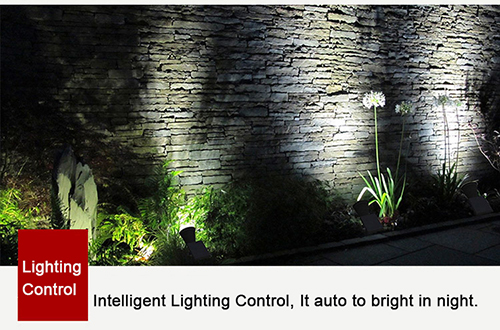 The presentation is people foremost for the planning design of urban alleys, improving engineering and long-term management in Japan and Korea, it also presents the superior quality consciousness, exquisite and harmonious alleys landscape, fully functional service facilities and high civilization public quality. Solar lawn light has been widely applied for road planting and park greening.
Presently, the solar lawn light that China exports has surpassed 0.1 billion pieces annually, and it is keeping faster increase trend.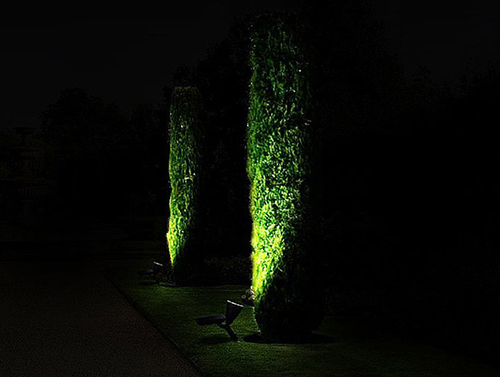 2) China's National Market Demand.
Solar lawn light is mainly applied for urban lawn, including plaza, park, communities and roadway. The acceleration of urbanization process and the improvement of urban green area have stimulated the lawn production and scientific research development. Currently, there are thousands of enterprises to engage in manufacturing lawn in China. The China's lawn output has surpassed 0.2 billion square meters.

3) The Demand Increase Situation for Solar Lawn light.
The solar industry has a rapid development in China, there is huge potential demand for solar products in China's market. In recent years, solar lawn light is widely applied in the world because of its advantages, including energy-saving, environmental friendly and easy to install. Although China's application of solar lawn light is still not completely popularized, its potential demand is huge. With the further increase of urban green area, China's national market would have increase demand for solar lawn light.

Solar lawn light would be viewed anywhere in near future, it would bring decorative landscape for cities without environment pollution, which would provide a cleaning and fresh life style for citizen.

Bingsolar Power,    12th, May, 2018