What is situation of lighting market in Africa?
China is one of large manufacturing Countries for energy-saving lamp in the world, the yield is above 80% of global output. China's lighting products have been exported to more than 100 Countries or districts. Europe started to prohibit incandescent lamp since from 1th, September, 2009, according to European schedule, incandescent lamp gradually withdrew from market by September, 2012, which is helpful for China's lighting enterprises to stabilize the exporting market share of energy-saving lamp. Especial for African market, its lighting market has becoming the main area for energy-saving lamp exporting or investment.
There are 15% of global population in Africa, As the most potential developing global market of basic lighting and municipal lighting, in recent years, Africa always devotes itself to looking for sustainable lighting scheme to effectively solve the electric consumption, the demand of LED lighting is gradually increase under the tendency of global low-carbon.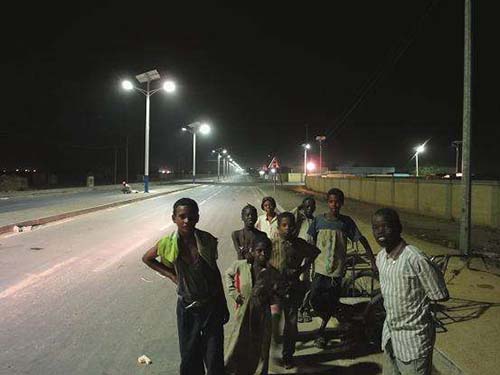 There are nearly 90% of rural population without electric power supply, many small urban streets also don't have street light. The basic lighting and municipal lighting market are the most potential market in Africa. The charity of lightening Africa and Developing plan which were hold by the United Nation is to provide the energy-saving LED lights to African users. With the fast development of African modern cities, many areas exist huge potential new application and market demand, such as market, station, stores and other diversification LED lighting market, tourist spots and vocational villas, etc.
Throughout its lighting industry, in Africa, the power of solar panel which is required by electric lamp is about 20W-30W, because they just can afford incandescent lamp. But the LED efficiency is higher, just need some watts solar panel being able to meet the lighting requirement. With the prices reduction of LED lamp, battery and solar panel and the innovation of commercial plan, millions of inhabitants are possible to give up kerosene lanterns and incandescent lamp, to use more advanced technological lighting fixtures.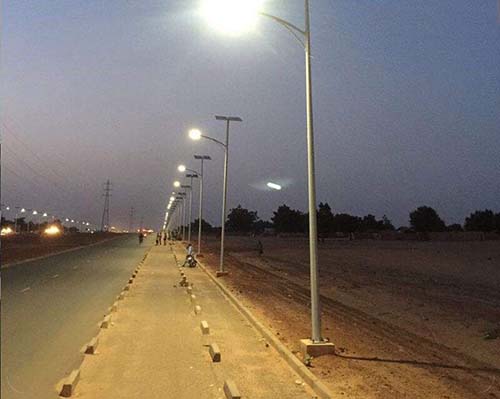 The Voltage Standardization of Main Countries in Africa.
South Africa: Voltage is AC220V/230V, Frequency is 50Hz;
Kenya: Voltage is AC240V, Frequency is 50Hz;
Nigeria: Voltage is AC240V, Frequency is 50Hz;
Egypt: Voltage is AC220V, Frequency is 50Hz;

The Main Brands for Lighting Market is Africa.
It mainly includes Philips, Osram, GE, Panasonic, TCL, NVC Lighting, Opple, Sunlight Lighting and the cheap energy-saving lamp which is imported from China, brand for solar lighting products, such as bingsolar, etc.

The Certificates for Lighting Product in Africa.
The CFL/LED Market in South Africa.
It should mark SABS sign for electrical and electric products to enter into the market of South Africa. The SABS includes the certificate which is used for LOA (Letter of Authority) and EMC's CoCo (Certificate of Conformance) certificate, CoCo is not a certificate sign, it is a certificate after passing EMI test.
LOA certificate, that is to release a IEC report after passing the third party CNAS qualified laboratory in China, then provide to South African clients to apply for Customs Clearance.
LOA just can be sent to importer, it is used for applying for Customs Clearance, After finishing Customs Clearance, South African Customs would return the LOA to Customs Clearance agency, LOA can be continuously used for the supplier to Customs Clearance for the importing of the same cargos.
Energy-saving lamp is IEC60968 test report, IEC60958 test report need be provided for LED lighting products.
South Africa has signed free trade agreement with China, the tariff for lighting products is between 20%~30%.

A series of Standardization for SANS IEC 60598 has been adopted for universal lighting products.
Lamp-Socket: SABS VC8011;
Tubulose Starter for fluorescent lamp: SABS VC 8039;
Incandescent lamp: SABS VC 8043;
Circuit breaker: SABS VC 8036;
Appliance Connector: SABS VC 8012;
Power cord device and Power Line Extension Device: SABS VC 8029;
Ground Protection Installation: SABS VC 8035;
Electric Cables: To adopt standardization SABS VC 8006, SABS VC 8075-2003, SABS VC 8077-2003.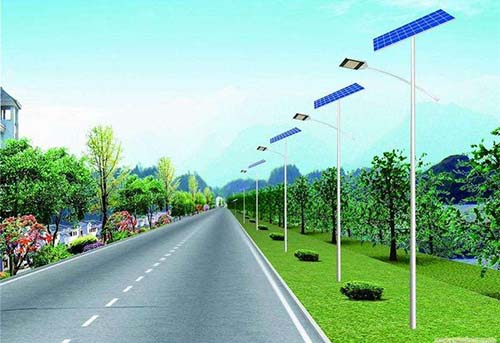 Kenya Market.
Kenya Bureau of Standards (KEBS) is Kenya government's Statutory body, taking responsible for making and implementing the standardization for importing and national products in Kenya. Over the years, KEBS is charge of the Conformity Assessment for their local and importing products.
The products which are inside the PVoC inventory must get CoC (Certificate of Conformance) before delivery, to provide Kenya Customs when goods arrive at port of destination, otherwise it can't enter into Kenya. If the goods don't have CoC, in particular cases, KEBS can decide to implement test for the goods and fine.

What kinds of lighting product are required in African Market?
Basic lighting and Municipal lighting market are the most potential market in Africa, and African market is under the low side of application in lighting market. They don't have very high requirement for product performance, they need low cost, basic lighting function, reliable and durable and easy to operate. The "Charity of Lightening Africa and Developing Plan" which was hold by United Nation is also to provide energy-saving LED lamp to African inhabitants.
Currently, these lighting products are welcome in African market, they include off-grid solar lighting products, small portable lighting for indoor, 1W~5W solar LED lamp and emergency lamp, etc.

With the rapid development of African Modernization Cities, these markets also exist application and market requirement, including market, station, store and other diversification LED lighting market, and tourist spot, vocational villas market. No matter LED garden light, LED street light and commercial lighting, Many companies are positive to push in African market.
The demand of LED lighting is gradually increase in the emerging international market, although a lot of LED enterprises had been hurt in European and North American market, if they shift to market, to develop new market for LED lighting and devoting to manufacture the LED lighting products which are coordinate with international standard, it would reduce the risky of products being returned. However, the new emerging market just can accept lower prices, it is inevitable to have prices competition in these markets.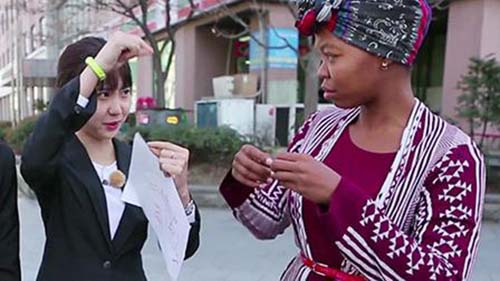 What should be noticed when making trade in Africa?
1. L/C is not easy to do when making trade in Africa. Usually, it should guaranteed by European banks when to do L/C.
2. Time L/C has a high risk. It is not easy to do D/A and D/P, because the risk is high to return payment.
3. The best way is to open a local office in Africa. It would be convenient to make market survey and keep in touch with clients in the local office.

It is a huge potential market for lighting products in Africa, especially for solar lighting products, such as home solar lighting system, solar street light and portable solar system, etc. We believe solar lighting products would be popular in African market before long.
Bingsolar, 1th, September, 2018