India has a Huge Potential Lighting Market to Develop
Recent years, Indian lighting market is rapid developing, the market of incandescent lamp is basically stable, fluorescent lamp is stable to increase, LED lamp is still in the ascendant. In 2015, Indian national traditional lighting market appeared negative growth, while LED lighting product was still keeping some increase and had got 28% of market share among whole lighting industry. In 2016, Indian LED lighting market scale had reached US$1.14 billion dollar, annually increase rate is 47.1%.

The Minister of Indian electric power, coal, new energy and renewable energy, Piyush Goyal said, "Up to 2019, India may become the first Country which just use LED products to meet lighting demand in the world". May Indian huge potential lighting market become the essential competition for China's lighting products exporting ?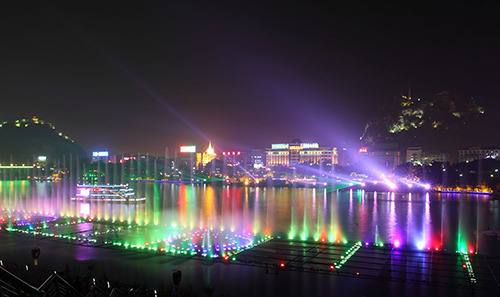 Indian LED Lighting Market has a Large Promising.
All traditional street lights would be replaced by LED lights in the East Delhi, India. All of traditional street lights and half tall lights which are dominated by East Delhi Municipal Corporation (EDMC) will be replaced by LED lights. In 2017, EDMC Standing Committee approved LED lighting projects, to save about 78% electric cost.
EDMC would sustain street lights and half tall lights in the roads whose width are below 60 inch. It also obliged to arrange lighting for public garden, market, rallying point and public place. An official said, "we plan to improve the entire efficiency of public lighting by this update".
This project is very important to EDMC, because it is not just to provide better public lighting, LED lighting project also can relieve EDMC's intensive economy. An official said, "Every year we should pay about 0.1 billion dollar to Grid Company, the private enterprise would help us to save about 77% of expenditure."
Private enterprise would afford all of cost to change lights. An official said, "as to save energy, then to save capital, EDMC could save expenditure even if to pay private company for 20% electric cost."

LED Street Light has been accelerated to install in Patna, India.
The Chief Vice Minster of Patna, SushilKumar Modi addressed, as a part of national street lighting plan (SLNP), in order to save electric power, LED street light would be quickly installed in all of municipal corporations and cities local institutes of this State.
Sushilkumar Modi said, government emphasize to replace traditional lighting by LED lighting, being utilized for street lighting, because it can save about 9 billion kilowatt hours in whole of India.
He added, " as the joint venture of Public Sector Electric company, Energy Efficient Service Corporation (EESC) would be quick to install the new LED lights in this State. In the domination of Biharsharif municipal company, EESC has made a investigation, according to this investigation, to install LED street light can save about 2.1 million dollar for Municipal Agency each year".
He said, State government allowed to sign memorandum of understanding with Energy Efficient Service Company after implementing the plan of State street lighting (SLNP), there are three phases, to install LED lamp in all of town telegraph poles. The street lights would be replaced within 72 hours if having requirement.
Modi added, EESC would sign separate agreement with Municipal Company and Cities Local Institutes, to implement the State Street Lighting Scheme. The minister of State City Development and Housing Ministry, Suresh Sharma has discussed prominent characteristics of the new facilitates in a meeting. The representative of EESC also attended this meeting.

Official said, in the first phase, EESC will use LED light to replace traditional street light. In the second phase, LED light will be installed in the lamp-post where is not traditional street lights.
In the third phase, to install electrical pole in remote area and install LED lamps.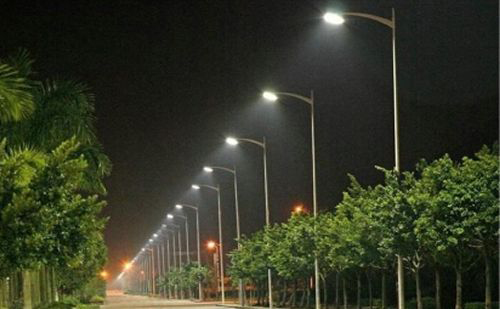 Entering Indian Market Need a High Qualification, A Compulsory Certification is required to export LED lighting to India.
There is chance, also challenge. Indian LED lighting market is promising, but also need a high qualification. China's lighting products should complete BIS (Bureau of Indian Standards) certificate. The certificate cost is not low, it is from US$3,000 to US$5,000.
Recently, Indian Electronic Information Technology department promulgated official documents, the third batch of thirteen type electric products have been added to the range of compulsory register. The document is valid since 16th, February, 2018, this thirteen type electric products include embedded LED lamp, LED flood light, UPS power supply, home adaptor and smart watch, etc.

According to a China's Inspection and Quarantine Bureau explain, according to the 29th notification which is published by Foreign Trade General Administration of Indian Ministry of Commerce and Industry, all of the importing products which belong to the certificate scope of Indian Standard 109 types compulsory certification, foreign manufacturers or Indian importers must apply import product certificate to Bureau of Indian Standard (BIS), Customs permit the import goods entering according to certificate. India's BIS certificate is covering agricultural products, textile and electric products, etc, it is nearly covering every industrial fields.
A China's Inspection and Quarantine Bureau remind relative enterprises, they should learn the relative stipulation of India's BIS certificate in time, to discuss with foreign clients in advance, according to this certificate to estimate and inspect products, to process risk assessment and preliminary inspection for raw materials and final products, to improve product quality from product design, purchasing raw materials to assemble and manufacturing process, to avoid unnecessary loss.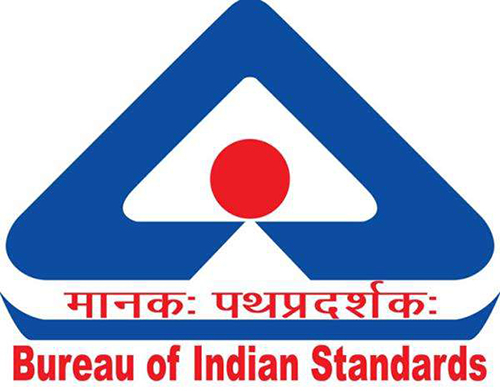 During Diwali, China's Lighting Sales Volume has reduced 40%~45%.
According to report, Associated Chamber of Commerce and Industry of India (ASSOCHAM) published a investigation, During last year's Diwali, China's decorative products, such as lighting, gift and hanging, etc, their sales volume maybe decrease 40%~45%.
The secretary general of ASSOCHAM said, "the good selling China's decorative lighting products, the sales volume had decreased 40%~45% during Diwali in 2017, the electric products, such as mobile phone, which are made in China, their sales volume also have some decrease, according to statistic, the demand of China's LCD, mobile phone and other electrical products has decreased 15% to 20%.
Chamber of Commerce of Electric industry addressed, they already dialogue with wholesales, retailers and traders spread many states of India, to estimate their demand to China's product.
The sales volume of China's product is 0.97 billion dollar during the Diwali of 2016, more than 0.597 billion dollar is relative with Diwali, such as tools, high-end lighting texture, gift, plastic products and decorative products, etc.
Some seller said, most of India's customers asked to buy the lighting which is made in India. According to report, "Although India's market has a huge demand for the high-end lighting products which are made in China, it is also decreasing. As the product problem from China's manufacturing, sellers are not willing to guarantee the goods which are made in China. Comparing with China's firecracker, the firecrackers which are manufactured by Indian Tamil Nadu are more welcome."

From above, we can learn that India has a huge potential market for LED lighting products, including solar LED lighting products, but it also has a high qualification to enter this market. Therefore, in order to keep a long term business in India's market and make a good selling, to create a famous brand and attention product quality are key important for China's products. We should put product quality at first, not just attention its price. Low price just can make one time deal, but quality can make your business exist forever.

Bingsolar Power, 2th, June, 2018