The Development of Indian solar generation is No.3 in the World
In India, the electricity is generated by solar cells no matter where it is in metro, education services, government office or other institutions. An Indian communication company, Mercom, which is a branch of Global Renewable Consultant firms, it is said in one of its reports, India has already become the third largest solar market in the world, just falling behind China and United States.
Only in one whole of year, the utilization of Indian solar power has created a historical new record. The installation volume is 4.3GW in 2016, it has been increased up to 9.6GW in 2017.

In the bottom of 2017, the exploitation of large-scale projects are 92%, the stand alone is just 90% starting from 2017, installation volume is 995MW.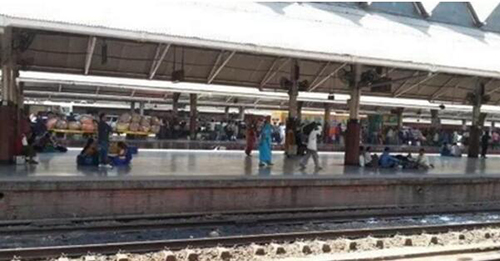 Last year, after testing a solar vehicle, now India has a railway station which is operated by renewable energy.
The Guwahati railway station is Indian first station which is completely operated by solar energy. As the main boulevard of India's Northeast area, this railway station receives about 20 thousand passengers daily.

The Northeast border railway, Indian Railway Company declares that the building of Guwahati railway station has been created on-grid rooftop solar panels, total capacity is 700KW, it can meet the power requirement of railway station, long-distance coach station and the area covered by railway, which is helpful for railway network to save near 10 thousand dollar for electric cost each year.
The National Project Company, Central Electronics, launched a project whose value is about one million dollar, it is capitalized by India Container Company, CONCOR, which is subsidiary of India Railway Company.

Currently, Indian Railway Company is the biggest consumer for electric power and diesel oil, it expended 455.7 thousand dollar in 2016, which is 18% of its operation cost. In order to reduce the expenditure of extensive fuel, the National traffic network has took measure to transmit toward renewable energy.

The initiative of solar railway station is a part of the plan which is to exploit more widespread renewable energy, in this plan, 5,000MW solar generation capacity would be provided before 2020, to meet about 25% of energy demand. In the July of last year, Indian Railway department published the first set of vehicle's top which is allocated by rooftop solar panels, solar power is mainly to provide power supply for lighting, fans and information display system inside carriage. According to Railway department's estimation, each vehicle with six solar carriages can save about 21,000 Liter diesel oil, value is about 17.6 thousand dollar.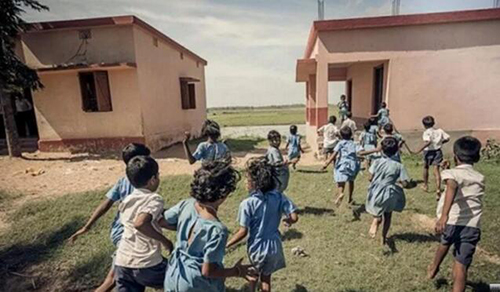 For school, it need 425,000KW energy. Solar panel can generate 500 thousand kilowatt, target is under its peak (10:00 am to 4:00 pm) to generate 300KW each hour, it is sufficient to meet power requirement in school.
Moreover, there is an electric meter beside demonstration, to measure the power generation from all of solar panels in campus, to show students.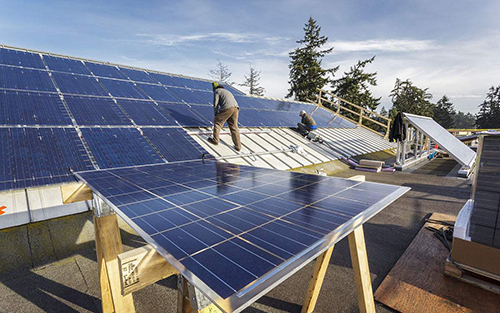 Azure Power, one of leading manufacturers for Indian individual solar system, declares that they have won 130MW solar system project which is auctioned by Maharashtra State Electricity Board, Moody's company rated this project as class A. MSEDCL would provide power electricity for 22 million consumers in Maharashtra.

Azure Power would sign an agreement with MSEDCL for an Electricity Purchase lasting for 25 years. Azure Power predicted they would develop this project in exterior of solar park, estimating to work in 2019.

The founder of Azure Power, Inderpreet Wadhwa addressed: "We are glad to declare the success that we got in Maharashtra, thereafter, it would continue to present our powerful project development, engineering and implement ability, and very glad to realize our National premier has made the achievement for the promise of cleaning and renewable energy by solar power generation."

Azure Power is leading individual solar generation company. Relying on its inner engineering, purchasing, construction professional knowledge and advanced internal operation and sustainable ability, Azure Power provides low cost and reliable solar solution for customers spread all of India. Since its establishment in 2008, this company has exploited, created and operated various of scale solar projects, mainly includes to establish the solar pv station which is the first Indian private public utility in 2009.

It is obvious that India truly has become the third largest solar Country in the world.
Bingsolar Power, 23th, May, 2018