What parts of LED flood light are easier to have problem?
LED flood light, also be said as LED spotlight and LED project light, its main function is to illuminate and decorate buildings, outdoor gardens, tree landscapes, etc. Its appearance design includes square and round. As considering the difference of heat-dissipation and use environment, other LED flood lights just have difference on appearance, the working principle is the same.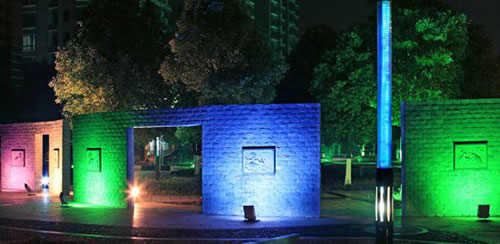 If we want to know what parts of LED flood light are easier to have problem, we should know its basic structure. The structure of LED flood light mainly includes LED lighting source, LED driver (power supply), outer shell, waterproof shim and waterproof rubber. Quality LED flood light is not easy to have problem, because the materials incoming need be inspected by IQC department, and final products need be inspected seriously by QC department. However, it is evitable for some LED flood light to have problem after using a long time. Now let us to learn which parts would be easier to have problem.

LED lighting source and LED driver are the easier to have problem.
1). The LED driver has broken. LED driver is to provide constant current for LED lamp to work, usually, most of LED flood light is because of driver's broken. The power supply (LED driver) might have problem in the process to convert AC into DC, it might lead to LED flood light to always glint, this problem can't be repaired unless to change the power supply.
2). The LED flood light work normally, after a while, it start to continuously glint, this is because the heat of LED lighting source can't be dissipated, to cause it glints, its reason is that the outer shell doesn't dissipate the inner heat, firstly, we need check if the outer shell accords with the standard of 50g/W, then to check the connection of lighting source and outer shell, and to check if heat conduction paste is even daubed. If it is the power supply (LED driver) problem, just need change a new one, then to check if the LED lamp work or not. If the LED flood light is still not work, then problem is not the power supply. Another reason is that some districts have high temperature difference in seasonal variations, to cause the work temperature of power supply is over-heat or over-low, being not able to work stably, objectively speaking, this kind of power supply (LED driver) is unqualified.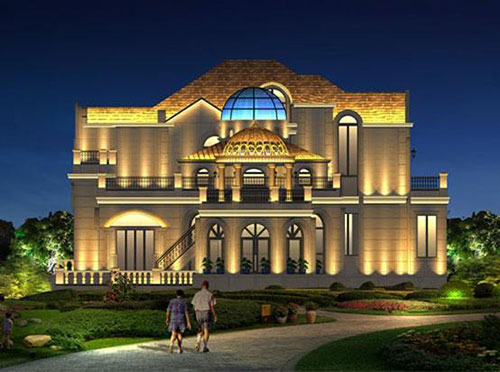 3). The Lighting Source has broken to cause LED lamp not lighting. Usually, LED flood light is to adopt COB (Chip on Board Light). At this time, you should check if having any black point inside the center of LED chips, there are two reasons to form this black point, one is that the high temperature of LED chip through paste and fluorescent powder to form, another reason is that the current of power supply is too high, it is because of the open circuit or broken to form. In addition, the waterproof sealed need be checked, the LED chip is also broken if water enter into lamp. The performance of head-dissipation can also cause light degradation or broken. If its outer shell is fine, it just needs change lighting source, but need notice the series or parallel connection of power supply accommodating with the lighting source.

4). The cable weld is rosin joint to cause no electricity. It has two cables to connect inside LED flood light for COB. The rosin joint, fake joint, cold weld, loose connection of input cable to power supply, short-circuit, would also cause the lamp not lighting. In a word, to cause LED flood light not lighting but glint, the main reason might be unstable voltage, low quality of COB and quality of power supply. As LED flood light is driven by constant current, the DC which has been converted is relatively low, so, the unstable voltage problem can be overlooked, then, the quality of COB and power supply has become the main point to cause LED flood light not light but glint.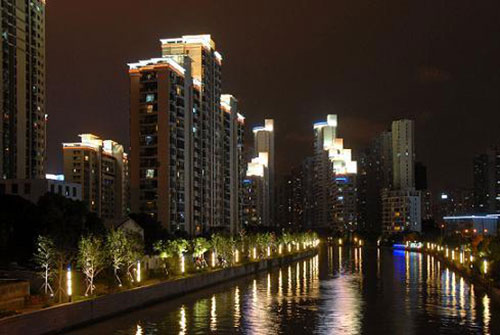 At the last, LED flood light belongs to high power LED lighting product, quality manufacturer needs inspect seriously before product delivery, to ensure high performance and quality when clients receive. Usually, LED flood light should have two years warranty, the quality manufacturer will change new ones for customers if the LED flood light has problem during warranty, because quality is very important, it would keep manufacturer's brand goodwill forever, it also benefits customers to get high quality products. We hope every product that customer get is perfect, and we also hope that this article can help consumers to check where is problem if their LED flood lights have broken.
Bingsolar, 29th, March, 2019