Renewable Energy is being accelerated to Develop in Middle East Countries
Middle East Countries are transiting towards renewable energy. Saudi Arabia has put forward renewable target, UAE has started "The Energy Strategy in 2050", Iran, Oman, Jordan are positive to improve renewable proportion.
According to UAE's TV channel's report, with the cost of global solar power and wind energy is decreasing, Middle East Countries would get great through for renewable development in 2018.

According to Germany's Siemens' newest report, up to 2035, the renewable proportion would increase from 5.6% in 2016 to 20.6% in the future energy structure of Middle East Area, that is increased from 16.7GW to 100GW. Just solar PV installation volume can be increased up to 61GW in Middle East Area in 2035, especially in Saudi Arabia and Egypt.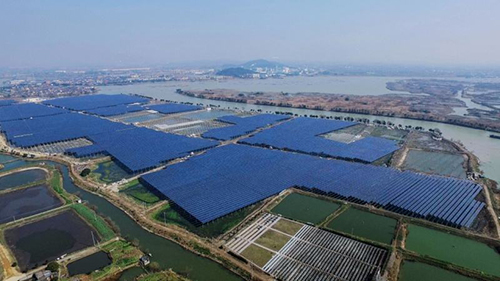 In the aspect of renewable development, Saudi Arabia is the most positive in Middle East Countries. In order to realize Economic diversification and "target 2030", Saudi plan to realize 3.45GW renewable installation volume in 2020, which is 4% of national total power generation. Its renewable target is 9.5GW in 2023, which is 10% of total power generation.
Saudi plan to bid for 8 renewable projects in 2018, accumulative installation volume can reach 4.125GW, cost is between 5 billion and 7 billion dollar. This Country also hope to complete the tender for the first nuclear power station before the bottom of this year.
The CEO of Saudi ACWA Electric Power, Paddy Panderman Nasser said, although Saudi is too late to announce renewable plan, the renewable target installation volume is very large and exciting. UAE and Jordan also increase the renewable investment.

In the January of this year, UAE has announced the energy strategy investment plan in 2050 whose value is 163 billion dollar, aim to balance the national economic demand and develop energy industry under environmental target. According to strategy, up to 2050, renewable proportion would be 44%, natural gas would be 38%, cleaning fossil energy would be 12%, Nuclear power would be 6% in UAE's energy structure.

According to this strategic anticipation, the yearly increase rate of United Arab Emirates is 6% in the future 30 years, the renewable proportion would be increased from present 25% to 50%, to decrease power generation to cause carbon emission 70%, the usage rate of whole energy would increase 40%.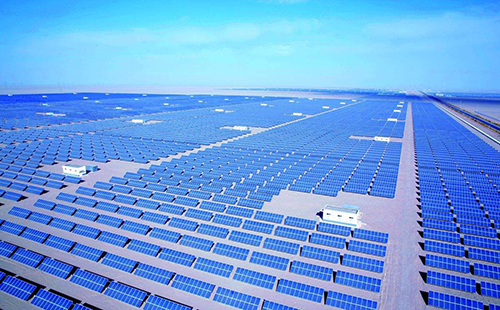 According to Friedrich Ebert Stiftung Foundation, Jordan's renewable power generation is No.3 in Middle East Area. Jordan is the most solar PV power generation in this area, except for hydroelectricity, Jordan's per capita renewable source is number one. Jordan's solar PV power generation has increased 11 times, wind energy has increased near 55% in 2016, which is appraised as the one of the most promising renewable markets.
Iran is also a big potential market. Iran's renewable installation volume was just 200MW in 2016, not including nuclear power energy, it increased to 360MW in 2017, its target has been expanded to 700MW in 2018. Last year, Iran has made renewable plan, it would increase renewable energy up to 5000MW in 2022, among them, Wind energy would be increased to 4500MW, solar power would be 500MW.

In the beginning of this year, Oman has announced to implement a series of solar energy and wind energy power generation programs up to 2025, power generation would be from 2500MW to 3000MW, its proportion would reach 10% of energy structure. This Country plan to establish its national first large-scale individual solar power generation program, installation volume would reach 500MW, it can meet 33 thousand residents' power consumption, and it can reduce 340 thousand tons Carbon Dioxide Emission.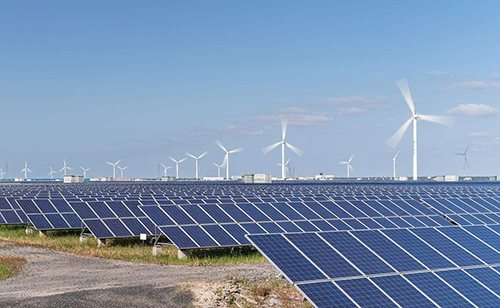 It is inevitable to invest capital when developing renewable energy. Charles who is CEO of US General Electric Company Renewable Energy addressed, in order to realize renewable energy target of 2030, the investment of whole Middle East Area would reach 30 billion to 40 billion dollar, namely it would attract a lot of international investors.

According to Oil Price Net, Saudi Arabia, UAE and Iran are bringing foreign capital for cleaning energy, at the same time, the companies which are affordable to invest Europe, Asia and United States are struggle to get more land. Middle East Area has abundant potential solar energy development, in contrary with other Countries, as being sanctioned to threat by Trump, the attractiveness of Iran's renewable problem is limitation.

Bingsolar Power, 31th, May, 2018.