What is the development history for decorative solar courtyard light?
Decorative solar courtyard light has a long development history, currently, it has been widely applied for urban slow traffic lane, narrow lane, residential area, tourist spots, public garden, plaza, private follower garden, courtyard corridor, one side of road or double sides of roads, etc. It can provide illumination and decoration for these areas, to improve the security for citizens' night activities, which would increase night activities' time. It also can improve people's mood and change people's lives. What it is so wonderful solar lighting products. Now let us learn about its development history.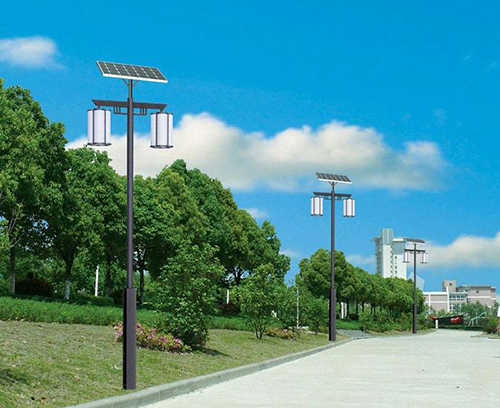 In 1879, Edison had successfully prolonged the lifespan of incandescent lamp up to above 40 hours in United States.
In 1910, United States' Cooley Hall adopted tungsten wire to make electric filament, and invented tungsten lamp.
In 1913, United States' Miryl charged gas into glass cover to avoid filament evaporating, invented gas-filled tungsten filament lamp.
In 1925, Japan's Fuwa Tachibanami invented inner wall frosted bulb.
In 1932, Japan's Miura Junchi invented double helix tungsten lamp.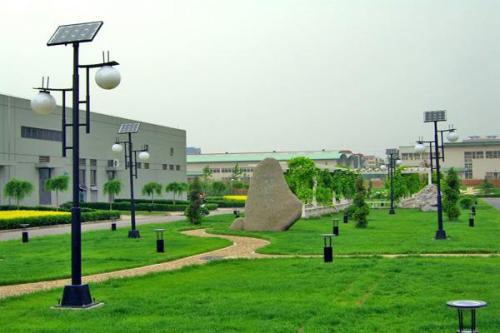 The lighting technology is being got through. Human not just need lighting for indoor, but also need illuminate for outdoor. When it is in night, in order to prolong night activities time, the outdoor illumination is essential. With the improvement of citizens' lives level, more and more people require lighting decoration for their courtyard or public occasions. The decorative solar courtyard light is the outcome of lighting technology and lives improvement. In past, most of landscaping light was decorated by grid powered LED courtyard light. With the technological development, the advantage of solar courtyard is more and more obvious, for example, solar courtyard light is operation with low voltage, it is safety and reliability, that is the reason why more and more grid powered LED courtyard light have been replaced by solar courtyard light.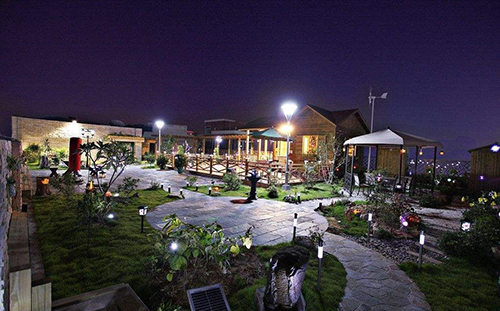 With the advocating of Low-Carbon, Environmental Protection and Friendly, decorative solar courtyard light has been invented and quickly entered into market. It no need costly conduit and cables pavement, the layout of lighting fixtures can be adjustable easily, it is safety, energy-saving, maintenance free and electric cost free. Solar courtyard light can ornament urban landscaping in daytime. In night, solar courtyard light can provide illumination for residents' night activities, to enhance the sense of security, creating colorful lighting landscaping for cities. So far, decorative solar courtyard light has complete industrial chains and mature technology.

Presently, decorative solar courtyard light has got great market share among lighting industry. It is a great technical breakthrough from tungsten lamp to LED lamp. The combination of LED and solar panel is another technical breakthrough. It has made achievement for the establishment of sustainable development strategy. As we know, energy crisis is a global issue, while the integration of LED and solar panel has reduced the exploitation of fossil fuel, it is the important solution for energy crisis. With the technological improvement, the cost of solar panel and LED is stable to decrease, the production efficiency has got improved, more and more grid powered LED lights have been replaced by solar lights. Bingsolar's belief is that LED lighting powered by solar is future, it is the technological development trend, Bingsolar also do our best to facilitate the improvement of solar lighting technology. We always believe that decorative solar courtyard light would bring brilliant lives for you.
Bingsolar, 11th, August, 2018