The Report and Collection for Solar Roadway or Highway
With the first China's solar highway being opened on 28th, December, 2017, more and more people join to research and test this new technology, it will benefit human if it is successful and widely applied for roadway and highway, which would solve energy crisis and shortage of land area. In order to push this technology development, here let me collect and report some cases for solar roadway and highway.

The basic components for solar highway are as below:
The first layer (top layer) is transparent protection layer, it is used to protect the internal solar panels, at the same time, it should let sunlight get through. It also need bear various vehicles' loads on its surface to move, namely, it should have strong solidness, roughness and force of friction. The special new-style road surface optical material could be transparent ceramic or special tempered glass.
The middle layer is solar pv layer, which is used for power generation.
The third layer (bottom) is foundation layer or bearing stratum, being used to isolate moisture of soil, avoid it to influence the normal working of solar panel.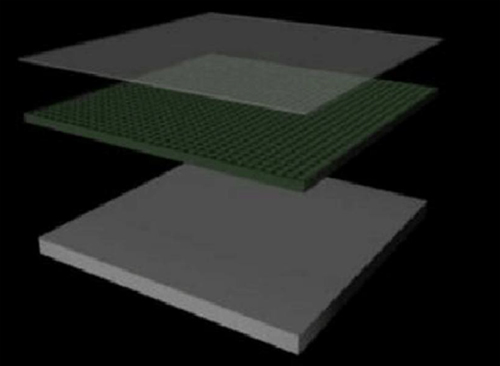 Dynamic developing for solar roadway or highway.
1. America (Solar Roadway).
Scott Brushaw and Julie started to establish a solar roadway for test in Spring of 2013.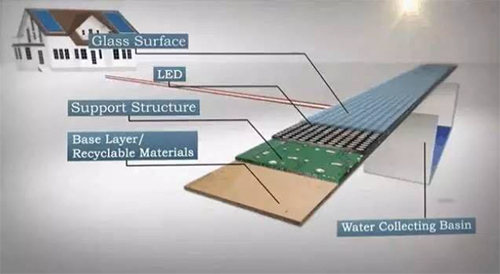 The first layer is tempered glass
The second layer is LED, solar cells and heating system.
The Third layer is support structure,
The fourth layer is Base layer.
Cost is US$6900/pcs

2. Italy
Italy Pizzarotti company was open to public a solar highway, total length is 30KM,
The estimate cost is above 60 million Euro.

3. Netherlands
In Amsterdam, Netherlands, a solar roadway was established in 2014, its length is 70m, presently, it is just for human or bicycle, cost is 1.50 million Euro, their plan is to expand to 100m, then its total cost might exceed 3 million Euro.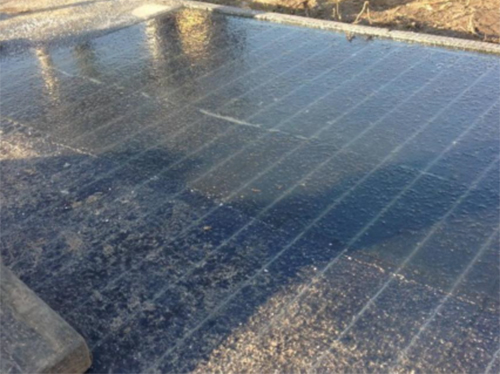 This solar roadway is to integrate solar panels into cement concrete, a thin tempered glass cover on surface.

4. France
A UK-France corporate, Colas, completed a solar highway in 22th, December, 2016, its total length is 1KM, cost is 5 million Euro, named as Wattway.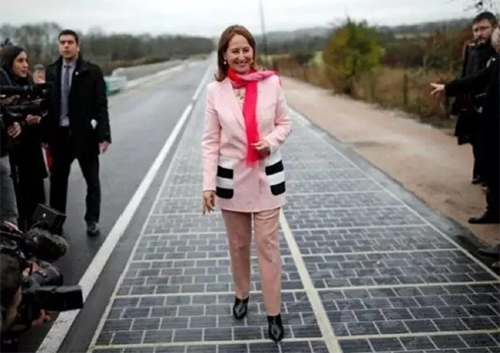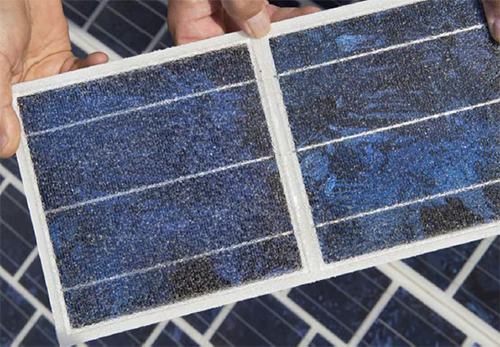 5. China
China's first solar highway was open to public in 28th, December, 2017. The total length is 1120m, the solar pv paved is 1080m, the total paving area is 5875m2
The cost is about US$458/m2 . This solar highway is for trial. It has completed to Grid Tie.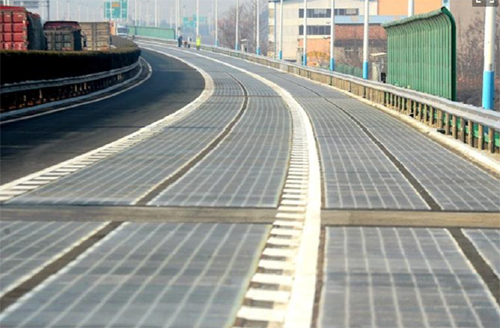 Its surface is a new style material, being named as transparent concrete.
The second layer is solar panel with integrating Circuit (including heating system and LED indicator, etc).
The bottom layer is protection base to isolate above layers and solid. It was specially designed to melt snow in Winter, it is similar with below structure: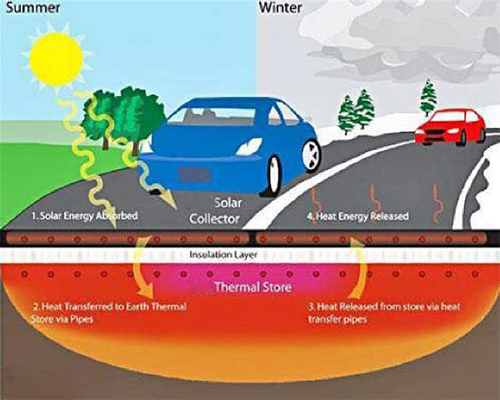 It's also designed to supply power to charging station for electric vehicles, should those be added in the future.

From above, all of solar highways or roadways are prototypes for trial, still don't have completely end-solution, the main problem is extremely high cost and withstanding vehicles moving.

To test this technology need invest a lot of capital, but for many companies, they also can start to research this technology basing on low cost if they are interested in this technology. From my opinion, they can start to test this from efficiency and its surface load capacity, the basic structure is as below:

The first layer is transparent concrete,
The second layer is dual glass solar panel
The third layer is PCB integrating LED indicator, heating system, etc.
The bottom layer is substrate to isolate above parts with solid.

As we know, the efficiency of power generation has relative with angle, the power generation is peak when sunlight directly radiate solar panel (90° angle).
But regards to solar roadway or solar highway, solar panel is parallel with road to pave, and it is difficult to avoid its nearby obstacles, such as shadow of trees.

Normally, if the power of one dual glass solar panel is 280W, 20pcs*280W=5.6KW, deducting power wastage, it might generate 5KW*5H=25KWH each day if efficient sunlight is 5h a day.

However, for solar roadway or highway, solar panel is parallel with road to pave, and the transparent rate of special concrete is not 100%, its rate of power generation would be very low, it need be tested to get accurate data.

Why I said to choose dual glass solar panel as the second layer ?
Because dual glass solar panel is very firmness than traditional, it is transparent and has interval between solar cells, so, it provides the possibility to arrange LED indicator for direction.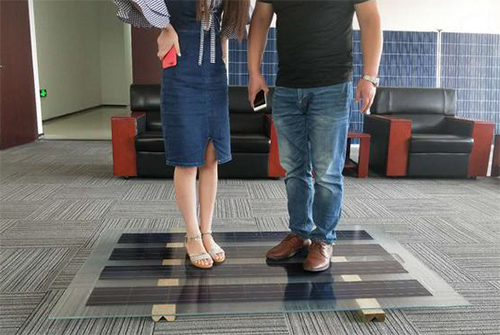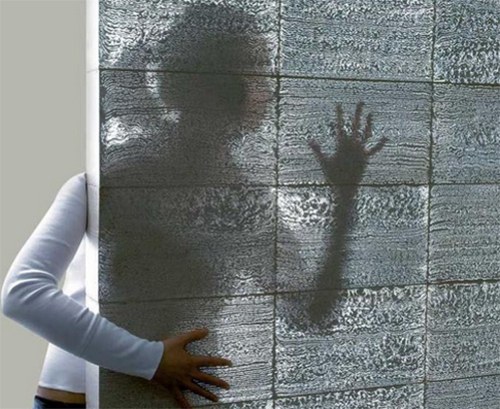 (Transparent Concrete)

It still need make more trials and break through many technology to realize the end-solution for solar highway or roadway.
Many Countries are researching this technology to improve its efficiency and reduce cost in the world, one day, this technology would be used widely, then it can be viewed anywhere.
Bingsolar Power,  5th, May, 2018