The Global Solar Companies are Confronting Challenges
The developing speed of solar pv industry has been rapid since 2012, it is inevitable for some companies bankrupting in 2017, especially for residential solar system, Westing House has bankrupted and some nuclear station companies plan stop to produce and reorganize since 2017. Below is some bankrupting companies in solar industry.

OneRoof Energy
OneRoof Energy is Financing company for subprime home, it was popular in past. In 2013, it collected 100 million dollar from Morgan Stanley and other institutional investors, then it got 80 million dollar from Hanwha Group and other institutional investors, but the company was in debt for 100 million dollar after then, and it had bankrupt because of unaffordable rent for headquarter in 2017.


NRG HomeSolar
NRG Home Solar had purchased Roof Diagnostic who was the eighth one of large installer companies and GoalZero who was the manufacturer of portable solar generator in 2014, it had become the fourth one of large solar installer companies in 2015. But HRG HomeSolar has lost about 175 million dollar in 2015, most of shareholders were dissatisfaction, David Crane who was the CEO of NRG has resigned in the end of 2015.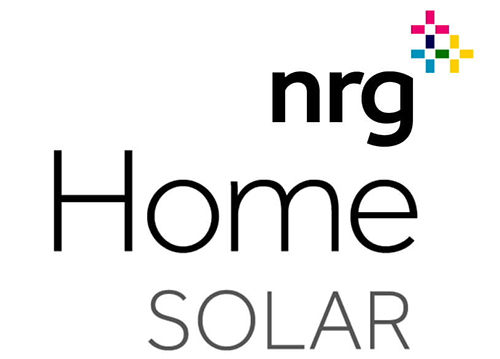 NRG HomeSolar put forward readjustment plan, retreated from California, Connecticut and North Carolina, concentrating on Massachusetts, New Jersey and Empire State, at the same time, to reduce staffs and retreated directly financing service industry, the result was its market share decreasingly, its installation volume decreased from 1.9% in the first season of 2016, installation capacity was 11.6 million watts, to 0.7% in the third season of 2016, installation remained 4 million watts. Ultimately, NRG decided to retreat from residential solar power.

Sungevity
Sungevity declared that the capital burden would be very high if to organize residential solar companies, such as SolarCity, Vivint and Sunrun. Sungevity could be easy to defeat them by slightly enterprise's structure, Unfortunately, Sungevity didn't defeat them, its most range was just listed on fifth at that time, but Sungevity didn't have profit, it was losing money each year since its establishment for 9 years, it declared that they would make profit in 2017, while, it nearly bankrupted in 2016. Sungevity planned to make financing operation to get investment for 200 million dollar in 2017, but the plan had failed, Sungevity need consume 15 million dollar each month, then it had to reduce staff, nearly reduce all of staffs, then it was purchased as 20 million dollar by Northern Pacific Group which is a private capital company, its European branch was purchased by Gaz de France.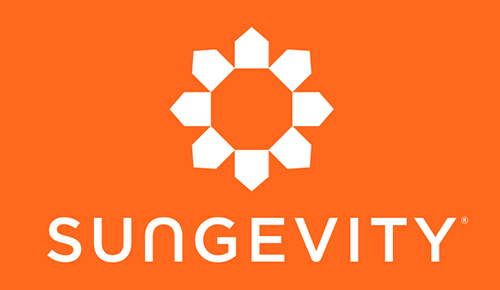 American Solar Direct
Although American solar direct has reducing staffs, it is still difficult to reduce loss, its property just remains 50 thousand dollar, but liability is 10 million to 50 million dollar, just can declare to bankrupt.

Direct Energy Solar
Direct Energy which is subsidiary corporation of Centrica which is UK multinational Energy Corporation decided to close the branch of residential solar, Direct Energy Solar, but its commercial solar department still exist.

Solexel or Beamreach
Solexel was manufacturer of thin silicon crystal solar cells before. After considering no promising for thin silicon crystal solar cells, it gave up manufacturing, turning into commercial rooftop solar company and changed its name to Beamreach, to provide slightly solar modules, it had consumed 250 million dollar for transition, investor didn't want to make investment when its liabilities expired, Beamreach was over.

Stion
Stion was established in 2006, collected 260 million dollar, which is the first thin film solar factory in the Southern-East of United States, it declared that it was influenced by illicit competition from importing solar cells, then stop to manufacture.

Suniva
Suniva is solar cells manufacturer in America, Suniva and Solar World submitted a petition to United States' government, to make tariff regulation for solar cells and solar module imported from Asia, leading to the price of American solar module rapidly increase, ultimately, most of solar installer stopped to purchase because of uncertain price.

SolarWorld
The Germany SolarWorld also can't stand the pressure from price competition, to declare bankrupt.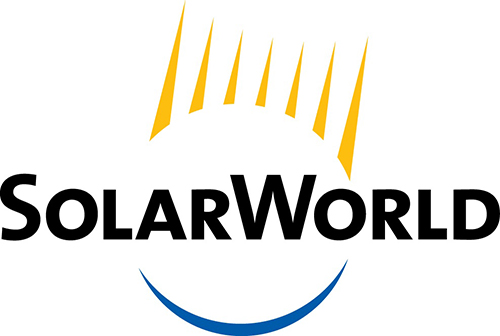 Exosun
Solar tracking equipment has greatly developing in market, while competition is also fierce. Although Exosun which is one of France solar tracking factories has expanded their business to United States, Brazil, South Africa. Its selling volume was 130 million watts solar tracking equipment in United States since 2012, but after then, it declared to bankrupt for readjustment under this competition pressure.

Alevo
Alevo planned to put forward a battery which is completely different with Chemistry to challenge lithium battery which is current mainstream, they planned to complete the first commercial power storage equipment project in the end of 2015, but it was completed on 2017, Alevo can't collect sufficient capital, just declared to bankrupt.

Aquion
Aquion collected 190 million dollar from KPCB, Bill Gates and other investors. Aquion got cover by most of media companies, and was voted as the prize for the optimal manufacturer in North America by Cleantech Group in 2017, but it declared to bankrupt just long after getting the prize. Australia BlueSky Energy bid 2.8 million dollar for purchasing, Ultimately, Juline-TitansLLC purchased Aquion as 9.16 million dollar.

LightSail Energy
LightSail Energy was also invested by Bil Gates and got famous at a long times, but it has consumed 80 million dollar for 8 years, ultimately, LightSail Energy was bankrupt.

Solar industry has got rapidly developing in Recent years, but solar companies are confronting a lot of challenges at present. The market is reorganization, but solar energy is the end-solution for energy-crisis in future. It is still developing tendency no matter what challenges that solar companies confront. The market reorganization have challenges, but at the same time, it also brings most of business opportunities for solar companies.

Bingsolar Power,   22th, April, 2018