Where can I buy PIR Motion Sensor Solar Wall Light ?
With the improvement of technology, the application of renewable is more and more popular, most of customers have the sense to adopt renewable to save energy, PIR motion sensor solar wall light is the kind of product which can save power by human-body induction to control lighting mode. However, still many customers don't know where can they buy good PIR motion sensor solar wall light even they want to have one. Presently, there are a lot of PIR Motion sensor solar wall light to appear in market, but not all are the best choice for their outdoor landscaping projects, now let us introduce more about the solar wall light at first.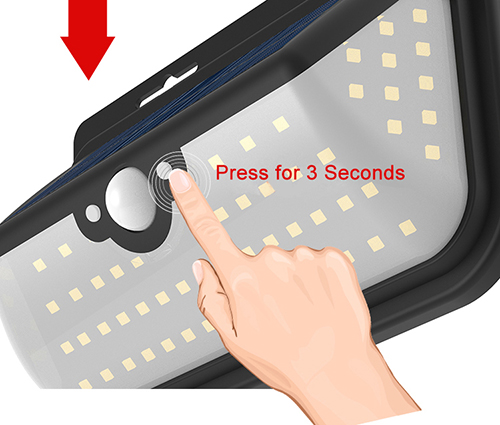 The Characteristics of PIR Motion Sensor Solar Wall Light.
Energy-Saving. It is environmentally friendly and energy-saving, LED lamp is powered by DC, it has high lighting-effectiveness. At the same time, there are many lighting mode for PIR motion sensor solar wall light to save more energy, for example, it can keep weak lighting (such as 25% brightness) when nobody is nearby, the LED lamp would be full lighting (100% brightness) for 30s when someone pass by, it can keep lighting all the night by this lighting mode.

Long-Lifespan. PIR motion sensor solar wall light is called as longevity lighting fixture by someone. Its lighting source is high lumen LED whose lifespan can reach above 50,000 hours which is more longer than traditional lighting source.

Environmental Friendly. The beam of lighting source doesn't have ultraviolet ray and infrared ray, it can't damage human and nature. There is no mercury which is harmful for environment. The more solar wall light is applied, the more environment is cleaning.

High Technology. To compare with traditional lighting source, the lighting source of solar wall light is low voltage micro electrical product, it has integrated computer technology, network communication technology, image processing technology and embedded control technology, etc. It is digital electric and high-tech semiconductor product, it can be controlled by wireless controller.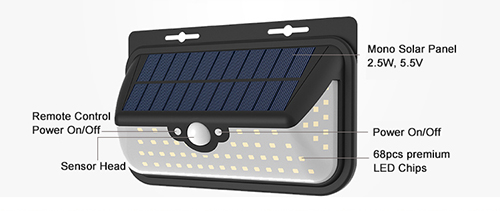 How to Buy a good PIR Motion Sensor Solar Wall Light ?
1. Pay Attention to Quality. Firstly, its quality should be paid attention. Usually, the cover of solar wall light is ASB, solar panel is polycrystalline or monocrystalline, it is better choice to test some samples for some period before purchasing big order for private projects or government's projects.

2. The LED Brightness. Usually, the soft lighting is better, power should be less 20W. In addition, different types of solar wall lights can be chosen according to installation height, such as small figure solar wall light for step, big solar wall light for outdoor wall to illuminate walker, etc.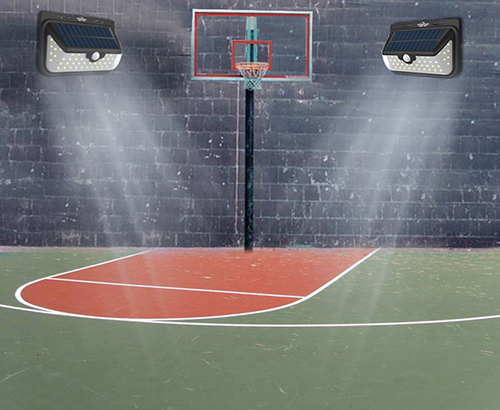 Where to Buy Motion Sensor Solar Wall Light ?
Maybe most of customers think this question is to easy to answer, yes, customers can easily buy from Amazon, Ebay, Aliexpress, etc. But most of solar lights are not from original factory from these e-commercial platform. Most of the solar lights have passed by more intermediators in these online e-commercial platforms, the quality of many lights are not equal to their product value. It is very convenient to buy for those who just purchase some for their private products, for example, some people just want to buy 5pcs to 10pcs to decorate their courtyard, some area of villa, etc. However, for big projects and government's projects, it is obvious that to buy from e-commercial platform is not good choice. In order to guarantee quality and warranty, the best choice for them is to buy from original factory. However, not all of original factories are the best choice, because maybe some factories would use low quality materials to get more benefits, which is not guaranteeing for customers. When you want to purchase mass quantities for big projects or government projects, the best choice is to buy some samples to test firstly, then going to visit the factory after sample no problem, to view their factory production-scale, to check their original certificate, to face-to-face communicating with them for your project details.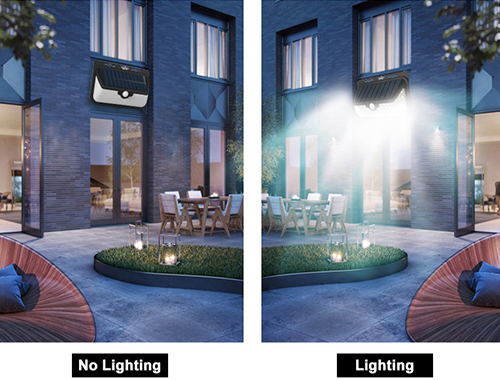 China has sufficient raw materials, advanced technology, comprehensive materials supply chain and competitive labor cost. China has become the biggest solar PV Country in the world so far. Presently, The Top ten of solar PV Countries is China, India, United States, Japan, Australia, Germany, Mexico, Brazil, Turkey and Egypt. Therefore, in my opinion, it is better to purchase from China if you want to get the best cost-performance PIR motion sensor solar wall light. Perhaps some customers think that China's products are not good quality, in fact, this is misunderstanding. Every Country has low quality and high quality product, if you just choose the least prices and purchase from a wrong supplier or manufacturer, of course the solar products that you get are not good quality. Presently, PIR motion sensor solar wall lights are largely exported from China, there are a lot of China's solar lighting products are sold in Amazon, Wal-Mart and Carrefour, etc. That is to say China's solar lighting products have passed seriously international criteria. In a word, you just need do more work before purchasing order for big projects or government's projects, the best cost-performance PIR motion sensor solar wall light can be got, now I think you have known where can you buy the PIR motion sensor solar light.
Bingsolar Power,   1th, July, 2018