What does Solar Landscape Light Bring for Our Lives ?
Landscape light is a kind of lighting decoration for modern cities and tourist resort. All the time it is the difficult problem for administration section to better control the power on/switch of landscape light in time, to reach the function of illumination and energy-saving. Being aimed to this issue, intelligent solar landscape light has been invented, it has realized wireless remote control, which has easily solved above problem, at the same time, the operation cost of landscape light has been decreased.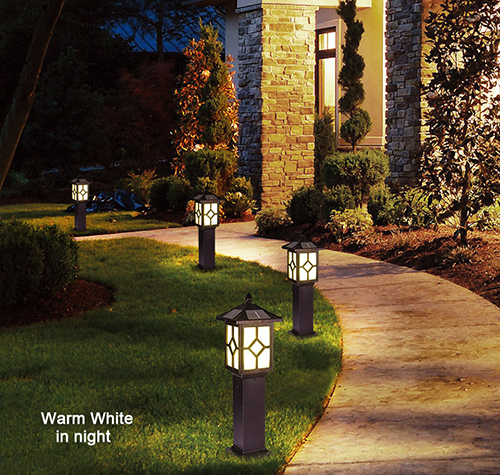 With the acceleration of global industrialization, conventional energy can't meet human's production and lives, various of renewable energy has been increasingly popular in our lives. Solar energy is inexhaustible, having been developing for 50 years, presently, the technology of solar energy has been trend to mature, which is one of sustainable developing renewable technologies.

The Classification of Solar Landscape Light.
There are many kinds of intelligent solar landscape light, they mainly can be classified as solar street light, solar step light, solar pathway light and decorative solar garden light, solar high-pole light, solar lawn light, solar flood light, decorative roadway solar landscape light, solar underground light, solar embedded light and solar wall washer light, etc. It is applied for plaza, communities and public garden.

If to classify as lighting-scale, solar landscape light can be classified as single lighting to realize decoration effectiveness and multi-lighting system, such as LED landscape lighting control system, the landscape lighting system of large-scale gymnasium, etc.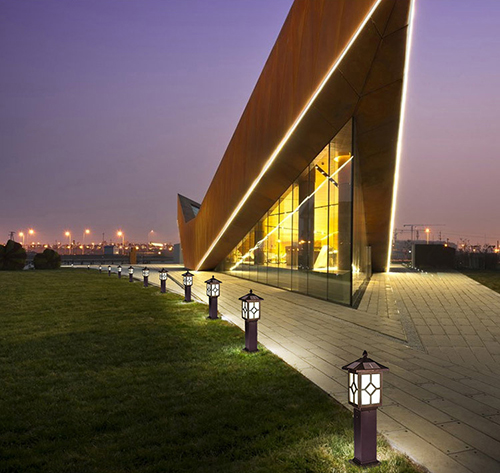 There are many advantages for solar landscape light.
Solar landscape light is to exploit solar energy to provide power to illuminate pathway and roadway. It can be installed in these places where have sufficient sunlight. The design of lamp-post and solar panel can resist wind, its inner is to adopt intelligent charging and discharging, micro computer and time-control technology.

Solar landscape light is to adopt illumination lighting source to design, it is super brightness, easy to install, no need pave cable, no consume conventional energy and long lifespan.
1. Energy-Saving. Solar panel converts solar power into electric power, it is inexhaustible.
2. Environmental Friendly. It is no noise and no ultraviolet rays.
3. Convenience. It is easy to install, no need pave cables and excavate hole, it also doesn't be worried about power cut-off from grid power.
4. Long Lifespan. It is high technology product, control system and accessories have passed international certificates, it is intelligent design and premium quality.
5. Excellent Taste. It is high-tech product, cleaning energy, it has paid greatly attention by governments.
6. Widely Application. Solar power originates from natural, solar landscape light can be utilized only if having sufficient sunlight, it is suitable for accessories lighting for lawn scene, illuminating for residents and outdoor, tourist resort, etc.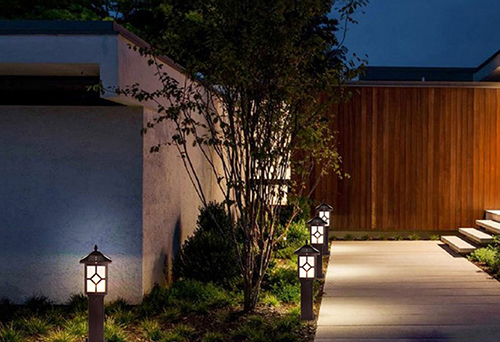 With the improvement of Cities Function and lives quality, it has got more and more attention to establish landscape night lighting, create Cities' landscape characteristic, improve citizens' activities in night, build the figure of modernization.

As above introduction, solar landscape light has brought modernization lighting decoration to citizen's lives, having improved our lives' quality.
Bingsolar Power,        30th, June, 2018