How to Effectively Make Use of Solar Powered Outdoor Garden Lights?
In recent years, the series of solar lighting products are being paid attention by consumers, especially for solar powered outdoor garden lights. Indeed, it is normal that solar landscape garden lights get paid attention under the circumstance with serious environmental pollution. With this popularly application for solar garden lights, the condition of installation area and requirement need be learnt when users install solar powered outdoor garden lights, because the solar irradiation is different in different Countries or districts. The situation of solar irradiation has decided the work efficiency and time of solar powered outdoor garden lights. It should have a reasonable installation and utilization if to effectively make use of the solar garden lights, and the solar manufacturer would also allocate different power according to the requirement of installation circumstance, so that it can save capital and reduce the exploitation of fossil fuel.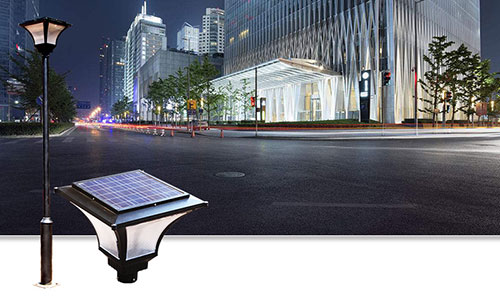 What should be learnt before installation?
1. We should learn that how many rainy days to continue in rainy season, because the solar powered outdoor garden lights need be powered by battery which is charged in daytime, therefore, the endurance time of battery need be clearly grasped, to avoid the solar lights can't work through the continuous rainy days.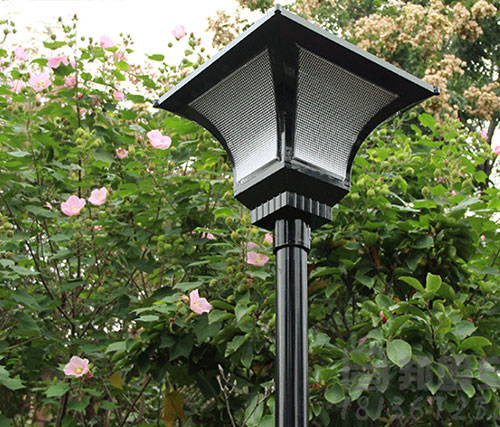 2. The battery which is built-in the solar garden lamp is to provide electric power for work in night, the battery would have sufficient power for solar lamp to work each night only if solar panel can charge solar battery continuously in daytime, therefore, the solar LED garden lighting system should be installed on the areas where is no any shadow covering it.

3. Solar panel is the core component for solar powered garden lighting kits, there are polycrystalline silicon solar panel and monocrystalline solar panel for option. Usually, the cost of polycrystalline is cheaper monocrystalline, while the efficiency and performance of monocrystalline are better polycrystalline. For solar powered outdoor garden lights, we suggest to use monocrystalline solar panel, because the top of solar lamp is limited, and the solar LED lighting source need be provided sufficient power to have enough brightness. Although the main function of solar garden lighting kits is used for landscape decoration, its brightness function is also important. In addition, monocrystalline solar panel has better low light performance, namely, it also can generate electric power to charge battery in rainy or cloudy days, so that it can keep solar LED garden lamp to work in continuous rainy or cloudy days.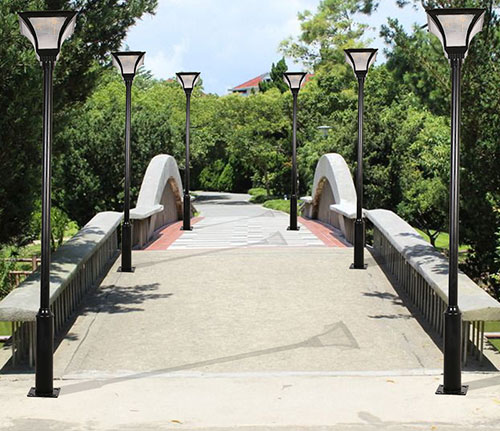 With the global economic development, the sense of environmental protection has got tremendous improvement. In order to get a sustainable development with nature and reduce the exploitation of fossil fuel, renewable products have got rapidly pushed, especially for solar lighting products. With the improvement of living level, solar powered outdoor garden lights have become indispensable products, they can be used to decorate backyard, plaza, public garden and villa, etc. In near future, most of traditional garden lights would be replaced by solar LED outdoor garden lights.

Bingsolar, 16th, March, 2019