How to constitute solar garden lighting system?
Recent years, solar LED lighting products have been widely used for various of areas, there is no need to connect cables for them, they are powered by solar. Most of people would be curious of this solar lighting system, because it brings renewable lives and hope to our human being. Most of traditional lighting products have been replaced by solar lights, which is attributing to the convenience and economy of solar light. Now let us to learn what is composition of solar garden lighting system.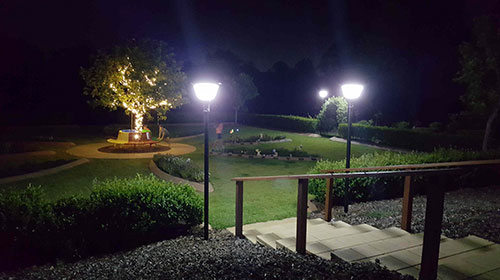 Solar lighting fixture is made up of solar panel, battery, smart controller, high-efficiency LED lighting source, lamp-post and installation materials. The technical parameters of solar lamp mainly include solar module, controller, battery, type of lighting source, work temperature and the height of lamp-post, etc.
1). Materials for lamp-body: the structure material of lamp-post is full steel with hot-galvanize process, its surface is processed by spray-paint.
2). Solar Panel: Crystalline silicon 30W~200Wp (according to project requirement);
3). Controller: Specially-made controller for solar system, light-control and timing-control, intelligent control (automatic to turn on solar lamp in night and automatic to turn off in daytime);
4). Storage battery: Full-Sealed with maintenance free battery (Lead-acid or Lithium) 12V/50AH~200AH (according to request of loads); Battery can backup for 3~4 rainy or cloudy days;
5). Type of lighting source: energy-saving with high power integration LED lighting source, rare earth high-efficiency energy-saving lamp or electrodeless light source;
6). Work temperature: -30℃~70℃, wind-resistance>=150Km/h;
7). Height of lamp-post: 5m~12m (it can be customized according to customers' requirement);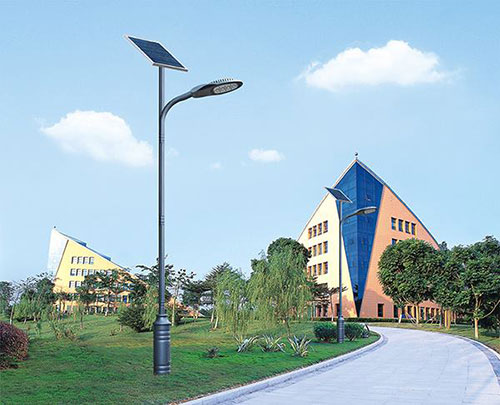 Solar garden lighting system is an intelligent control and work system, its work mode can be set. Some part of its composition is renewable energy with environmentally friendly, such as solar panel (solar cells), LED lighting source and Lithium battery or LiFePO4 battery. Solar garden lighting system is an ideal lighting product for roadways, it can improve resident's living standard and facilitate social development. The advantages of solar lighting system are easy and convenient to install, no need pave complicated cables, just need excavate a small hole and cement foundation, and use stainless steel screws to fix it.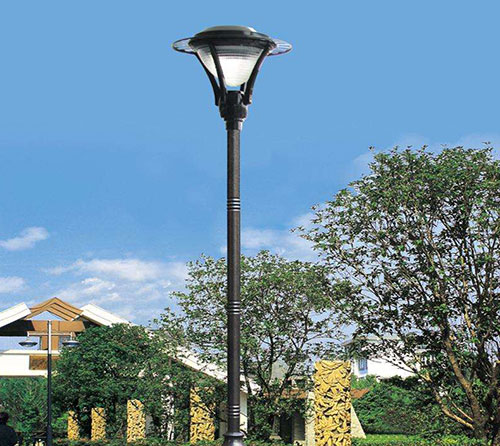 With the popularization of solar garden lighting system, it is important for customers to buy a high valuable with excellent price solar light. Solar garden lights have been widely used for villas, their appearance can coordinate with the circumstance of villa, the warm white can beautify its surrounding, pure white can lighten roadway in night. For some project, solar garden light integrates solar LED lawn light can bring perfect lighting effect, especially for tourist spots, public garden and private backyard, etc. Solar garden lighting system is the outcome of technological development and improvement of living standard, it is the symbol for human being to pursue sustainable development with environment, the air that we breathe, the circumstance that we live, the water that we drink and the food that we eat will be more and more fresh and health.
Bingsolar, 18th, March, 2019