Portable solar generator has become one of essential goods for backpacker
Backpacker is named for those who gather to travel by themselves with their own individual affordability. Usually, Backpacker take tent, kitchen ware and other instruments for their outside survival. Power is very important for them to provide lighting source, SOS signal, power supply for laptop, etc. In past, they just can take some power banks for phone, but power is still not enough to support them many days. They need more power for mobile phone to contact each other, for flashlight in night, for laptop to record, they also need strobe for SOS signal when encountering risk.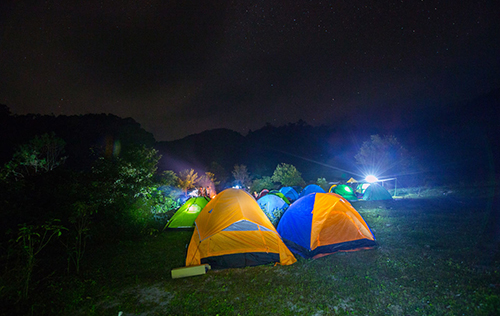 In past, Backpacker can't stay many days because they lack of power. Now, portable solar generator can solve this power problem and provide backpacker infinite power. Backpacker has treated this product as one of their essential articles. Portable solar generator is multi-function, it can charge mobile phones, camera, provide power supply for laptop, etc. 40Ah lithium battery built-in, it can be charged only if having solar radiation, which makes Backpacker don't be worried about power generation problem. Meanwhile, DC-AC inverter built-in, it can provide power supply for AC appliances, such as bulb, laptop, fan, etc, which is very important for Backpacker in remote area. Wherever they go, it would be easy for them to get power electricity only if possessing this small multi-functional portable solar generator.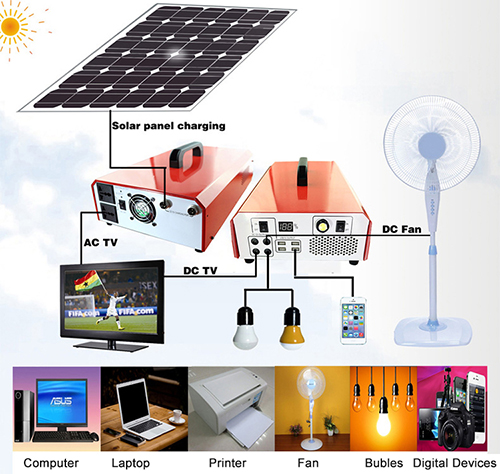 With the widely application of solar power, more and more solar products were published to market by Bingsolar. More and more electric appliances are provided power supply by solar, such as solar sensor light, solar street light, solar air conditioner, solar garden light, etc, which is obvious to present that solar application product is the development tendency in future, Bingsolar has published the newest multi-functional portable solar generator under this tendency and more and more new solar products will be researched and developed by Bingsolar in future.
At the moment, portable solar generator was designed and published, it is Backpacker's choice. They need this product to solve power generator for them to enjoy a comfortable long journey. This product is researched according to clients' reflection, especially in Europe and Norther America, too many backpackers would like to take many electric appliances when going to travel. This solar generator can be charged by home charger or by solar panels, which is very convenient for users. No matter how they are in home or outside trip, this generator can provide power supply for their DC & AC appliances.
Backpacker choose portable solar generator as one of their articles that because this product is easy to carry, multi-function, and can provide power at any time. Bingsolar will publish more and more solar application product according to clients' reflection and market requirement, we believe more and more people will choose solar electric products to replace traditional products, and we have confidence that we can provide more innovative and economic solar products basing on our advanced technology and R&D department.
Bingsolar Power, 20th, November, 2017