What are the characteristics for solar landscape lights?
The technology of solar Photovoltaic has got mature since many years of development, solar lights are widely application of exploitation for solar technology. There are many types of solar lights emerging in market, such as solar lawn light, solar street light, solar wall light and solar flood light, etc. Solar landscape light is an important solar application product, its main function is to beatify surrounding scenery and it also provide illumination as well. There are widely applicable for public garden and plazas. As it is powered by solar, it can provide lighting at any time, which is a good selection for urban establishment.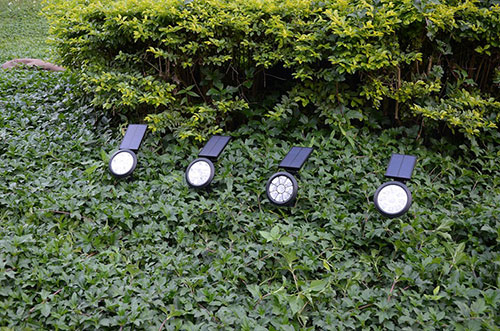 Solar landscape light is the lamp which is powered by solar, to provide lighting for night. It is designed by ultra-brightness LED as lighting source, nearly all of solar lights are light control, some solar landscape light also has timing control. Solar landscape light is high brightness, easy to install, working stably and reliably, no need pave cables, doesn't consume traditional energy and long lifespan, it is the environmental protection product which has got great advocate to exploit. It can be installed in the location only if having sufficient sunlight. Its lamp-post and battery module have been integrated to design, which has the performance for wind resistance. Its structure is to adopt the technology of intelligent charging/discharging and micro timing control.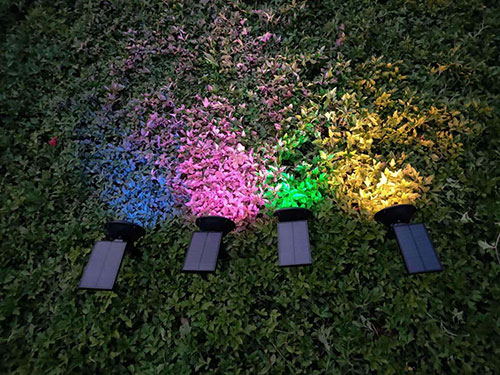 In order to solve the problem of short lifespan, solar landscape light need get better technology of intelligent control and more effective solar conversion rate. The intelligent control technology can improve the utilization rate of electric power, to protect its battery. The reason that many solar landscape lights have short lifespan is that their batteries can't get well protection and proper utilization, that is to control the charging and discharging of batteries. To improve efficiency of solar panel is also a good solution to improve its lifespan. The materials which have high efficiency for solar conversion can be exploited, but the size of solar panel is limitation for solar landscape light, we need control the product device, to reasonably use electric power. Therefore, controller is the key component to realize control. Its controller is to adopt digital control technology. To reasonably utilize electric power and effectively protect battery can greatly improve the lifespan for solar landscape.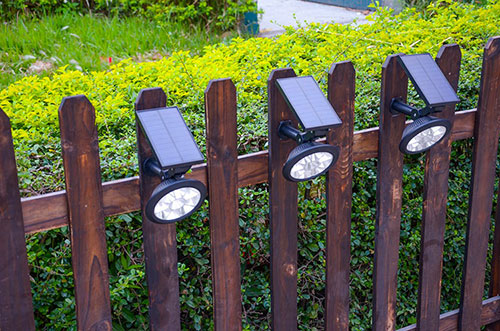 As the input power from solar panel is unstable because of uneven sunlight density during a day, battery is to store electric power in daytime and discharge to provide power when it is in need. Usually, there are Lithium-Ion battery, LiFePO4 battery, Ni-Cd, Ni-MH and Lead-acid battery, etc. The selection of battery capacity can directly influence the cost and reliability of the solar lighting system. It needs to meet the power request for night and backup for rainy or cloudy days when to allocate battery capacity. Currently, Lithium-ion battery is the most exploitation for solar lights, LiFePO4 battery also get increase utilization because of its perfect performance.

In a word, Solar landscape light is beautiful appearance, energy-saving, environmental protection, high efficiency and smart control. Its solar panel can absorb sunlight in daytime to get electric power, its battery can store the electric power which is got from sunlight, and provides power for LED lamp in night.

Bingsolar, 28th, January, 2019