What would be affected by Sino-US trade war to LED industrial manufacturers?
In 6th, July, 2018, Trump's government formally announced to impose 25% tariff to China's products whose value is 34 billion dollars, it involves in machineries, accessories, electronics, agricultural ploughs, machine tools and communication satellite, etc. In addition, United States still plans to impose 25% tariff to China's products whose value is 16 billion dollars for electronics and other accessories.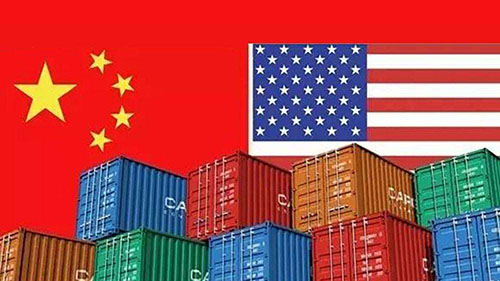 According to the Wall Street Journal's report, the United States Trade Representative (USTR) had started two days public hearing for "Imposing 25% tariff to China's products whose value is 16 billion dollars" since 24th, July. It was understood, the main products of these 16 billion dollars are electronics and accessories.
It was reported, the hearing would be hold from am 9:30, 24th to pm 12:00, 25th, July, 2018 of United States' eastern time. The representatives which would attend this hearing includes Applied Materials, Cree Inc, SolarWorld America Inc and Logitech Inc, etc. The attending industrial association includes International Semiconductor Institute (SEMI), SIA and Consumer Technology Association ((CTA), etc.

In the recent report of the Wall Street Journal, the upstream crystal LED manufacturer, Cree Inc, didn't get exemption qualification from Trump's government, its products which are manufactured in HuiZhou, China would be imposed by 25% tariff since 6th, July, 2018. In their written form, Cree Inc said, Osram which is a Germany's manufacturer, Nichia Corp which is a Japan's manufacturer and others might get surprising benefits because of this.



The senior managers of Taiwan's LED manufacturer said that Cree just has one factory in HuiZhou, China, the main business is the later assembling, then transporting to United States to make high level LED lamp after completing assembling. Currently, Cree is the No. one manufacturer of outdoor lighting fixture in North America. It main business is to produce high efficient LED lighting fixture, besides outdoor LED lighting fixture, its business also includes plant lighting and high level headlight of vehicles, etc.

From the industrial competition, the high efficient LED market which is Cree's target and the North American high level lighting fixture market don't have many competition relationship with Taiwan's LED industry. The senior managers of Taiwan's LED manufacturer also think that Osram and Nichia Corp might get more benefits from Order Transfer Effect, especially for Nichia's high-power lighting product which is still manufactured in Japan. Nevertheless, Cree Inc addressed that their company didn't get many affected by this Sino-US trade war.



In fact, Sino-US trade war has got condemnation from various industries in the world since its starting. United States' Semiconductor Industrial Association (SIA) was worried about this hearing, SIA addressed "the Tariff would weaken the front-runner status of United States' technology, to lost a lot of employment opportunities and it would have bad influence for customers to consume semiconductor products and manufacturers to produce semiconductor in United States". At the same time, the US National Retail Federation (NRF) and 65 commercial group warned USTR, it would not have the good result which is Trump's expectation to impose the tariff to China's products.

The analyst said that the Sino-US trade war is inevitable to be double lose, which is bad influence to Sino-US and global economy. This is not a good trade measure.
Bingsolar, 19th, September, 2018