Solar Powered LED Lawn Light Greatly Beautify Garden Landscape
Presently, in this generation, the urban garden landscape has been more and more exquisite. Solar powered LED lawn light is a kinds of decorative lighting fixtures. The different places of garden landscape have big different requirement for lighting. In order to show the beautiful modeling of building, sculpture, flowering wood and rocks, the lighting method is different according to landscaping requirement, its lighting distribution is also variable accordingly, so that the beautiful scenes can be presented in night. The lighting of solar lamp should be continuous and even so that it can meet the security requirement. Usually, solar powered LED lawn light is mainstream for the pathway of garden landscape, its soft lighting beams would make the pathway not be too brightness or weakness, which provides a security feeling to walkers.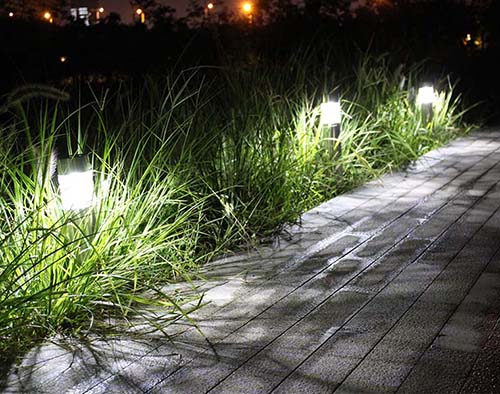 In order to make small space seem more larger, it can just need bright the necessary parts and set others under shadow. In terms of big outdoor space, it can bright all objectiveness, which would make big space have some intimacy.
Please be seldom to use light modulator for outdoor lighting. For most of garden lamps which are to adopt incandescent as lighting source, its lighting would be partial yellow if to adopt light modulator, to cover a layer of yellow on the lighting objectiveness, especially for plant, it would present an abnormal state, which would loss its original beauty.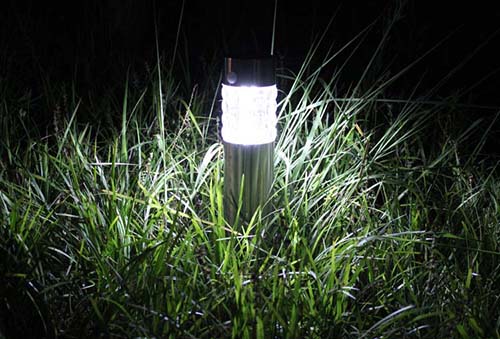 The color light filter and RGB color LED should be also seldom to use, because the lighting which is thrown by them would be distortion sense, it would make some untruthfulness. However, the cerulean light filter is an expectation, it can eliminate the yellowish tint of incandescent lamp, to make lighting become blue and white color light. A small light filter or other accessories would make the whole of garden landscaping have a huge change, which should be noticed during design.
The light brightness should be decided according to night activities and security requirement, too bright or weak would be harmful to walkers, the lighting design should notice the glare. In order to make the night landscape of garden be more beauty and humanization, it need be various kinds of solar powered LED lawn lights to coordinate, solar powered LED lawn light plays an important rule among this lighting decoration.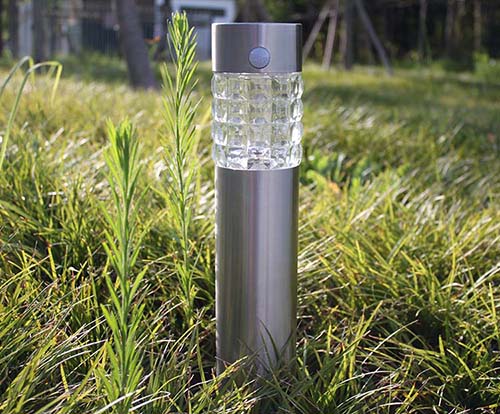 Recent years, more and more solar powered LED lawn light has been applied for garden landscape, it is increasingly popular in global market, such as Europe, North America, South America, Asia, Africa and Middle East areas, etc. In the past, LED lawn light was adopted for garden landscape, it would consume grid power electricity and pave complicated cables. Currently, solar powered LED lawn light has gradually replaced it, moreover, the technology for solar powered LED lawn light is got improvement. Governments also published a lot of positive policies to develop solar lights, so far, solar light still has a huge potential market, because it is under the phase of technological improvement. Anyone who want to enter into the market would make a big achievement in future. Bingsolar always believes that lighting powered by solar is future, so Bingsolar has capacity to push the technological development for solar light, especially for solar powered LED lawn light.
Bingsolar, 25th, August, 2018