What is Advantage for Solar Powered Outdoor Wall Light ?
Wall light, is a common lighting fixture for daily lives. Solar powered outdoor wall light is widely applied in garden, tourist spot and courtyard, etc. With technology development, IR motion sensor technology has been utilized for solar lights commonly. On the one hand, the size of solar panel on solar light is small, IR motion sensor can save power to prolong its lighting time. On the other hand, IR sensor technology is integrated into solar light, when someone is closing to the light, it would be strong lighting, the solar lamp would be stop to bright or keep weak lighting after the one's leaving, namely, the lighting can be distributed according to request. In order to incent customers to purchase solar wall light, let us introduce its advantages.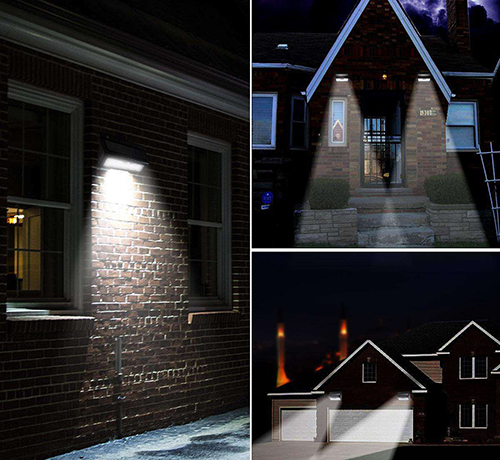 1. What is solar powered outdoor wall light ?
Regards to wall light, maybe most of people would be acquaintance. Wall light is a kind of assistant illumination lighting fixture, it has illumination and decoration effectiveness. Solar powered outdoor wall light is also a kind of wall lighting fixtures, the difference is that solar wall light is powered by solar, not to consume grid power.

2. Advantages of Solar Powered Outdoor Wall Light.
1). The key advantage of solar powered outdoor wall light is that solar lamp can be charged by solar. Solar panel can convert sunlight into electric power when it is in daytime, through controller to store power into battery, the lithium battery would discharge to provide power for LED lamp in night.

2). Usually, intelligent switch control is adopted for solar powered outdoor wall light, and it is light-operated control. It would be automatic to close in daytime and automatic to open in night.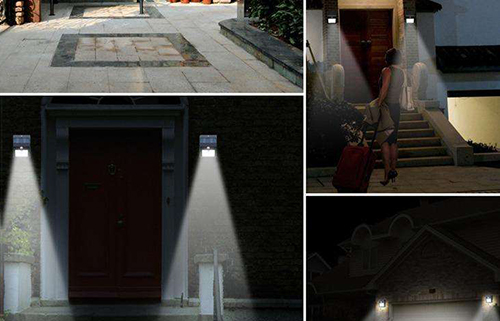 3). Solar powered outdoor wall light is powered by solar, it doesn't need external power supply, also don't need pave complicated cables, LED lamp works very stable and reliable.

4). Super Long Lifespan, solar powered outdoor wall light is to adopt semiconductor to bright. Normally, its lifespan can be up to 50,000 hours, by comparison, the lifespan of incandescent lamp is 1000 hours, energy-saving lamp is 8000 hours.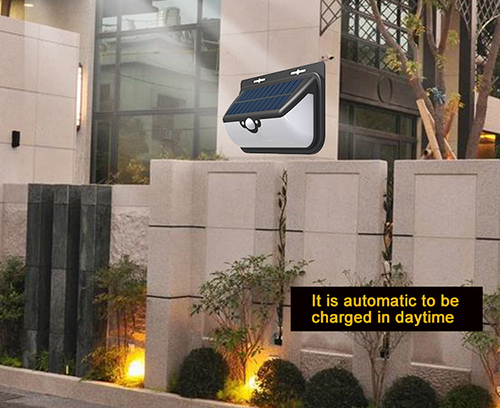 5). As we know, ordinary lamp has mercury and xenon, the obsolete would contaminate environment. But solar wall light is different, it doesn't have mercury and xenon, so, its obsolete doesn't contaminate environment.

6). The luminous beam of solar wall light doesn't have ultraviolet rays and infrared ray, it wouldn't damage eyes.
Solar powered outdoor wall light can be applied for many occasions, such as harbor, garden, courtyard, villa, etc. Nowadays, solar wall light has been popular in market, on line or off line, such as Amazon, Ebay, Aliexpress, etc, there are a lot of solar wall light being sold in these platform, which has indicated that solar light is popularly welcome in market. With this popularization, more and more customers would choose solar light to decorate their courtyard or garden, at the same time, more and more innovation solar lighting products would be designed and published.
Bingsolar Power, 19th, June, 2018