Why is solar street light seldom appearing in Big Cities ?
Publish Time:2018/07/12 FAQ View:178
As we know, solar street light has been widely applied and its technology has got mature, but why is it seldom appearing in Cities, especially in big cities ? There are some reasons as below: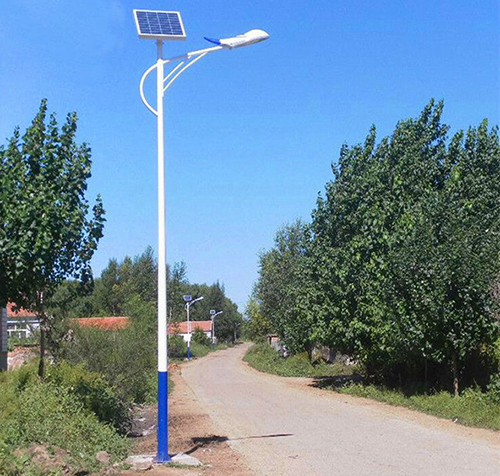 1. Usually, big cities were developing very earlier, while the wide application of solar street light was just since recent decade years, big cities had installed the street lights which are powered by grid electricity before the large-scale application of solar street light. In addition, the infrastructure of big cities are prosperous, there is no need to install solar street light.

2. Nowadays, the urban landscaping and building are more and more tall, which have influenced solar street light being radiated by sunlight. Solar street light is via solar panel to convert solar power into electric power, then getting through solar controller to store into battery, and the battery would discharge for LED lamp in night. Therefore, it would be hard to meet the requirement if sunlight is insufficient in big cities.

3. Cities' roadway need high illumination, and power should be high. If to adopt solar street light, it need a high allocation, then cost would be high, there is really no need in big cities which have mature infrastructure.

According to above description, it is normal that there is seldom appearing solar street light in big cities. In fact, now most of new establishing cities are to adopt solar street light for urban main road. As more and more technological bottlenecks have been got through, there is no problem for solar street light to be applied for big cities. It is difficult to replace the LED street light which had been installed in big cities, because that would be very high cost, but it is easy to adopt solar street light for the new big cities which are being established or under establishment plan.

Now, solar street light can be viewed in every corner of the world, we can notice the roadway street light when we are traveling or on the way. The brightness of solar street light has been the same as the LED street lights which are powered by grid electricity. In order to realize sustainable development and improve ecosystem, more and more traditional LED street lights will be replaced by solar street lights in near future, which is the tendency of technological development.
Bingsolar Power, 12th, July, 2018