What is the reason for prices disorder in the market of outdoor solar street light?
Publish Time:2018/08/06 FAQ View:131
Recent years, there are more and more outdoor solar street light manufacturers to emerge. As the low technical threshold, some outdoor solar street light suppliers reduce prices by fake configuration, which causes solar street light prices disorder in market. Low price would reflect shortage of standardization. Abnormal low price is criminal. Reasonable low price is available. What is reasonable low price? It is the least profit which can guarantee enterprises' sustainable operation, it doesn't sacrifice basic performance and quality stipulated by international standardization rule. Low prices can't make enterprises succeed. Just quality and innovation can accelerate enterprises' growth.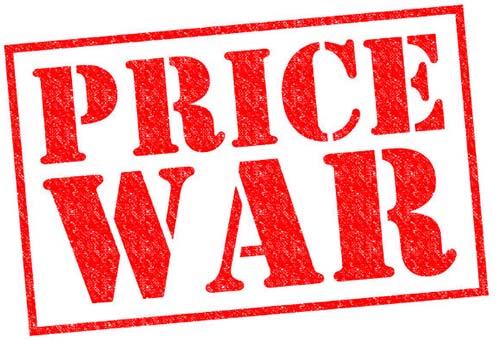 In market, some outdoor solar street light supplier defines abnormal low price, which is an impact to the high-quality solar street lights with reasonable high prices. Making profit is enterprises' natural character, price decision is according to cost and reasonable profit. From marketing perspective, there are some reasons for low prices as below:

1. Gimmick. The gimmick aim is to attract eyes, it is foreshadowing for other high cost products or to attract the attention for brand.

2. Dumping. Clearing up stock or bad products. A lot of stock can't be sold out, some suppliers would clear up as low prices.

3. In order to enter into a new industrial market, to squeeze other companies' market share. This is normal business operation. Some companies want to enter into a new field, usually, they promoted as their huge capital, they said this as investment. But this promotion just can sustain shorter period, these companies would recover price to normal or higher than market.

Reasonable price reduction is the technological improvement in outdoor solar street light industry. It indicates that the production effectiveness has got improved, which is good for solar lighting industrial development. However, if production technology still doesn't get improved, customers should pay more attention to low prices. In order to make profits, some suppliers manufacture outdoor solar street light with low cost materials. The quality of solar street light can't be guaranteed. After the prices being disorder in market, they would shift to other industry. The customers who had purchased outdoor solar street lights from them can't get guaranteed.

Therefore, in my opinion, customers should buy samples to test before placing order. If their project is big, it is better to visit the factory and talk project solution by face-to-face.
Bingsolar Power, 6th, August, 2018